Joey Bosa, an edge defender for the Los Angeles Chargers, committed a crucial penalty late in the second half that helped the Jacksonville Jaguars complete a 27-point comeback against the Chargers in the AFC Wild Card round.
Coach of the Chargers Brandon Staley talks about Joey Bosa's major penalty against the Jaguars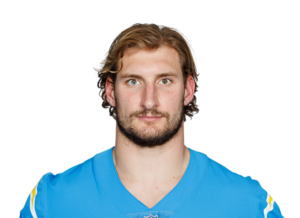 You can read also: How READY are Lamar Jackson and Tee Higgins for Sunday's game? Injury Report: Ravens vs Bengals
After a touchdown by the Jaguars, Bosa took off his helmet and slammed it to the ground, which gave the Jaguars excellent field position at the Chargers' 1-yard line.
This allowed the Jaguars to attempt a two-point conversion and get within a field goal of the Chargers' lead.
After the game, head coach Brandon Staley addressed the media to discuss the error and made it abundantly clear that Bosa's irritation had been building up throughout the course of the previous evening.
"I think he was frustrated. I think he felt like there were a bunch of things that kind of accumulated throughout the game and tried to talk through it with the officials," Staley said.
"But we can't lose our composure like that. We need to make sure that we stay on the high side of things, and we can't hurt the team that way."
While a number of aspects of Los Angeles' performance in the second half played significant roles in this historic collapse, Bosa's mistake is the one that is most likely to remain ingrained in the memories of Charger fans as they reflect on their team's defeat.
See more: Tua Tagovailoa, Jordan Phillips back Wild Card game? Injuries Bills vs. Dolphins
About Joey Bosa
No. 97 –

Los Angeles Chargers

Position:
Outside linebacker
Personal information
Born:
July 11, 1995
Fort Lauderdale, Florida, U.S.
Height:
6 ft 5 in (1.96 m)
Weight:
280 lb (127 kg)
Career information
High school:
St. Thomas Aquinas
(Fort Lauderdale, Florida)
College:
Ohio State (2013–2015)
NFL Draft:
2016 / Round: 1 / Pick: 3
Career history