Gwen Stefani posted fashion photos and video to Instagram on Saturday, documenting her husband Blake Shelton's Back To The Honky Tonk tour.
Gwen Stefani wears a black leather fringe skirt and her trademark red lipstick in the BTS tour video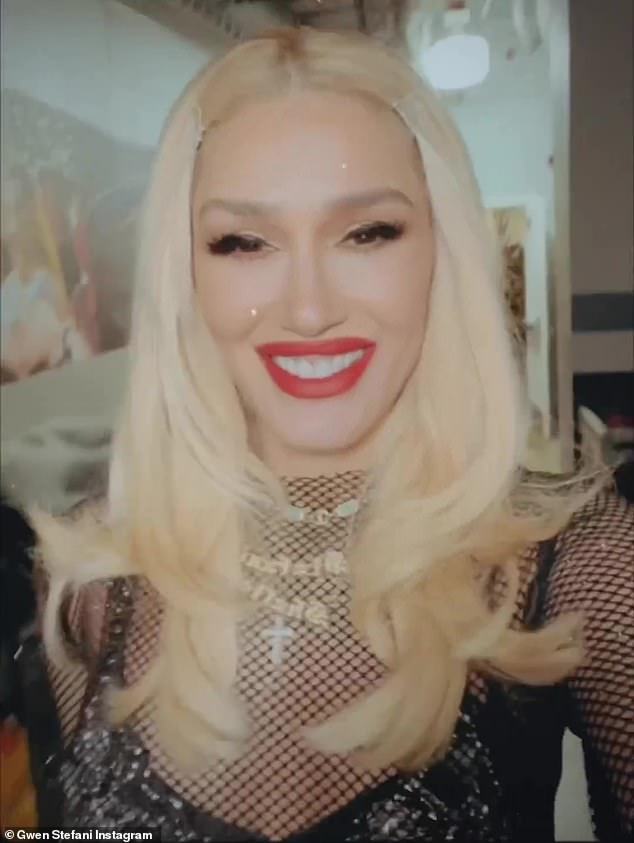 The music icon, who is 53 years old, made a fashion statement in a black leather fringe maxi skirt.
The leader of No Doubt paired the show-stopper with a black leather corset.
The mother-of-three jazzed up her western ensemble with a chic black moto jacket lined with shearling.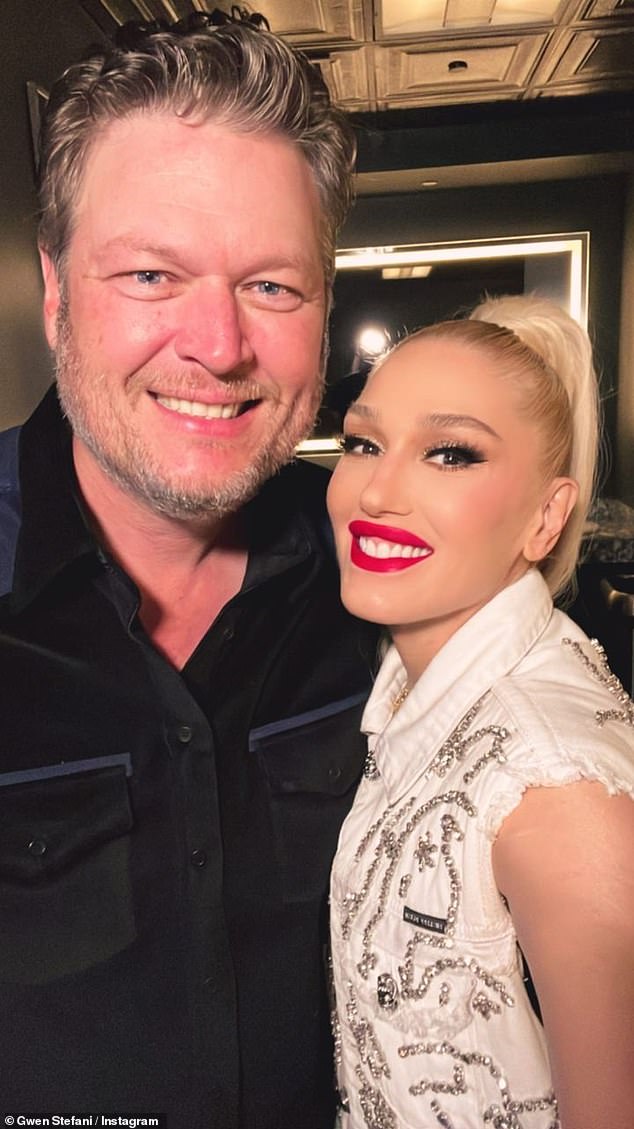 She captioned a photo of herself with her husband, saying, 'i luv living the #BackToTheHonkyTonk life with u @blakeshelton :).'
The blonde bombshell finished her outfit with black fishnet tights and bedazzled, studded cowboy boots. In the clip, she sported her usual bright red lip.
The singer-songwriter behind "Don't Speak" filmed herself in full makeup and on a tour bus.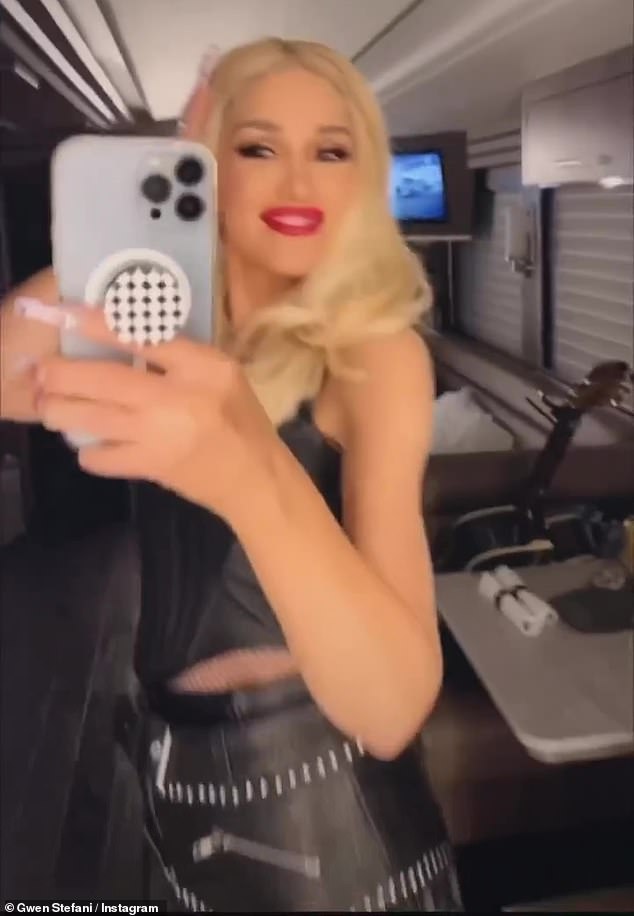 The Instagram reel was scored by the veteran musician's rendition of Flourescent from her album The Sweet Escape, released in 2006.
Her blonde hair was parted down the middle and held in place in the front with decorative white bobby pins.
She let the long, thick strands cascade freely over her shoulders and chest, curling them under at the ends.
The rock star also sported extra-long square nails that were painted and adorned with rhinestones.
Gwen modeled another outfit that was just as daring and eye-catching in a different post.
She wore her signature all-black ensemble, including a fishnet top over a black bra with silvery fringe accents.
Stefani topped off her silvery undergarments with a pair of figure-hugging black pants that matched her bra's tassels and stones.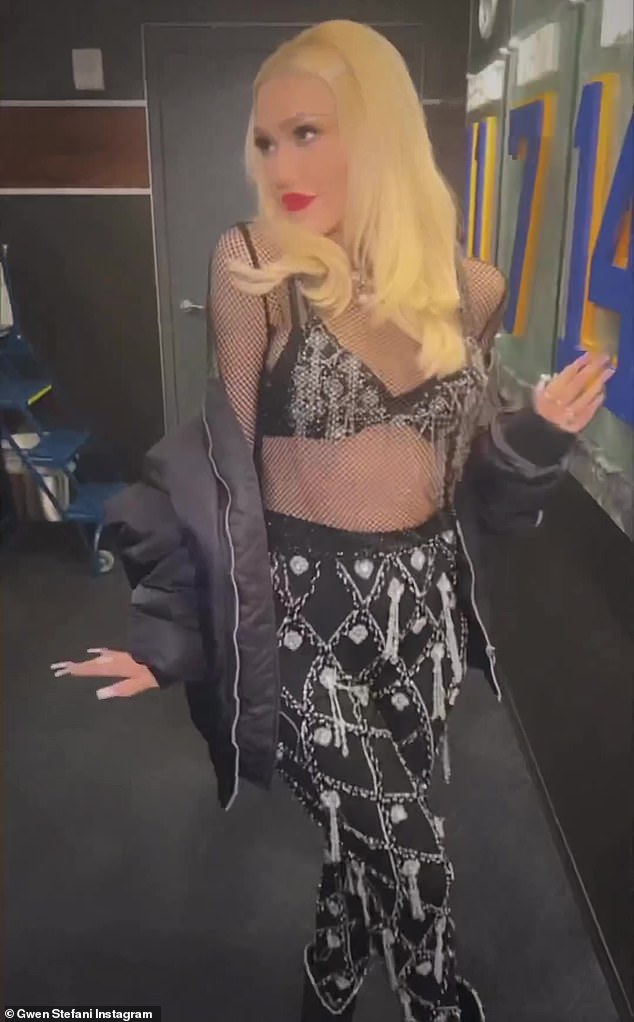 She made a second reel using the song "Where Would I Be?" from her 2016 album "This Is What the Truth Feels Like," which was written about Shelton.
The multihyphenate captioned her photo, 'what an incredible #BackToTheHonkyTonk tour,' and signed off, 'gx.'
Gwen looked effortlessly cool with her black bomber jacket thrown over her shoulder.
READ MORE :