Amanda Holden, 52, has spoken out about her "very dark time" during her marriage to ex-husband Les Dennis, 69.
Amanda Holden has revealed the shocking details of her split from comedian Les Dennis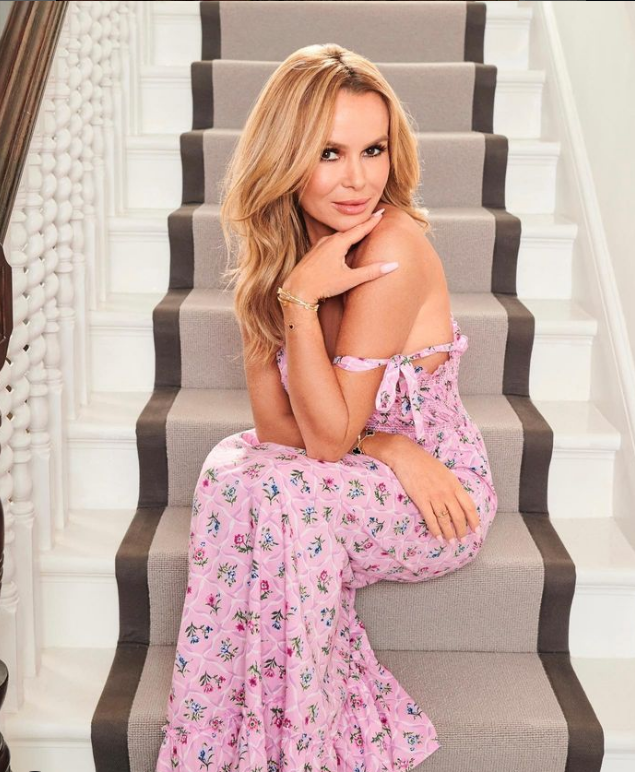 The judge on Britain's Got Talent married the TV comedian she met on the set of the 1995 stage production of The Sound of Music, when she was 23 and he was 40.
The couple announced their separation five years later after the radio host had an affair with Men Behaving Badly star Neil Morrissey.
It has been speculated that the scandalous affair began during their time spent working together on the BBC film Happy Birthday Shakespeare.
Amanda later admitting their relationship was just about 's*x'.
Amanda and Les broke up after their affair became public knowledge; they reconciled briefly, but eventually went their separate ways in 2002.
Many people at the time wondered if Amanda and Les' problems stemmed from their age difference.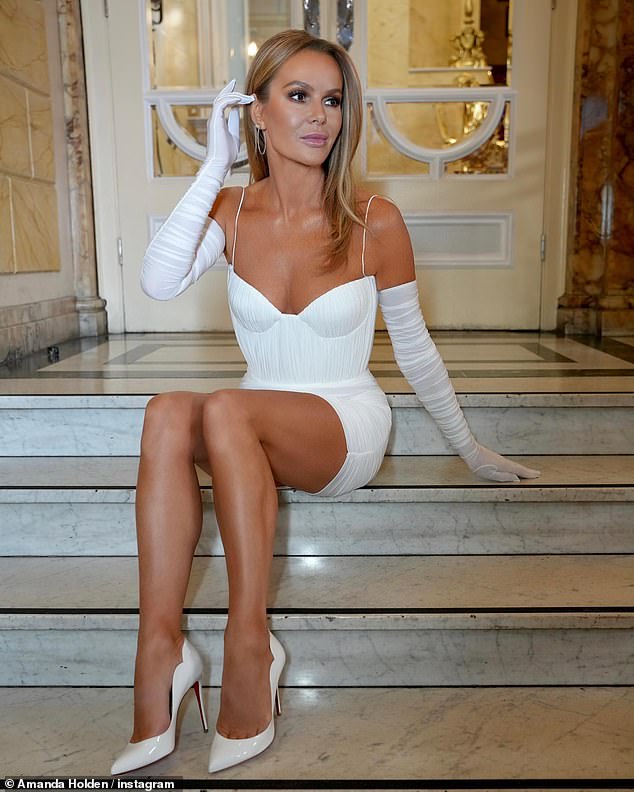 Now, in an interview, the TV star has discussed the toll the affair took on her.
The reporter quotes her as saying: "I brought it on myself, I appreciate that, but nothing will ever be as bad again.
"It was a very dark time. It got to the point where I felt I could hardly breathe," she confessed.
"Les proved to be my saviour. Ironically. So the person I'd hurt the most in the world was the one who was there for me."
Since then, numerous commentators have hypothesized that Amanda's unhappiness in her marriage to Les was due, at least in part, to their significant age difference.
The interviewer questioned the mother of two on whether or not she saw her ex-husband, Les, as a father figure.
The celebrity openly admitted: "I don't know because I've never done therapy, but there is a sort of safety in a relationship like that."
In another interview, Amanda admitted she "didn't believe women have affairs for no reason".
Amanda argued: "Neil, rightly or wrongly, got loads of stick. I feel like it was my fault – I was the one who was married.
"I want to change the general perception of him, as she was very caring and very loving and very worried about me because I lost so much weight. He used to cook for me and look after me and babysit the dogs."
Four years after their affair was revealed publicly, actor Neil expressed regret for the way the scandal was handled.
He made the following statement on Piers Morgan's Life Stories: "I don't think we could have avoided starting it but we could have dealt with it differently.
"Amanda was having problems with her relationship anyway, as far as I was concerned. The ring was on the finger but the marriage was not really there.
"That was my understanding at the time. We had a lovely time when we had that brief fling."
READ ALSO :