For quite some time, the Grand Theft Auto series – and, to a certain extent, Rockstar Games – has been in desperate need of a change. If recent reports are correct, it appears that GTA 6 is finally cleaning up it act in surprising ways.
GTA 6 Is Reportedly Cleaning Up Its Act
A number of major game elements have been relayed in a new report from Bloomberg's Jason Schreier. Over 20 employees at various levels of Rockstar Games were interviewed by Schreier for his most recent in-depth look into the company's working environment. According to Schreier's sources, GTA 6 will not only correct some of the series' previous gaffes, but Rockstar Games will also strive to do better and be better than ever before.
The Female Protagonist in GTA 6
According to Jason Schreier, the new game will include the series' first playable female character. This unnamed Latina protagonist is part of a bank robbery duo inspired by Bonnie and Clyde. The fact that she has a partner will undoubtedly excite "GTA 5" fans, as it appears to indicate a return to the game's mechanic of multiple playable characters.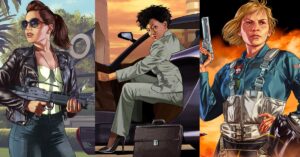 Furthermore, Rockstar is said to be avoiding a trap that previous games have fallen into, with the writers and designers hoping to avoid jokes that make fun of minorities and marginalized groups of people. This appears to be in line with recent changes to Rockstar's back catalogue, such as the removal of jokes about transgender women in the next-gen reissue of GTA 5. These changes to the mega-popular were viewed positively by many GTA fans, so it appears Rockstar has nothing to lose by attempting to be more mindful of how its content may negatively impact others.
Rockstar Is Improving, But GTA 6 Is Moving Slowly.
People familiar with Rockstar's inner workings have reported that the publisher has been working to create a better culture for employees and fans — and that this process began earlier than anyone realized.
According to Jason Schreier's sources, Rockstar Games began rethinking its moral and political stances in 2018, when employees fought back against constant crunch and mistreatment from upper management. Then, in 2020, the "GTA Online" development team decided to scrap plans for a "Cops 'n' Crooks" update. This proposed mode was shelved after the team decided it would be inappropriate to create such a mode during a period of protests against police brutality.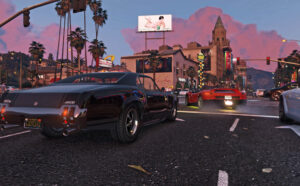 Rockstar has made efforts in recent years to reduce its infamous culture of crunch, which saw staff members previously work torturous schedules full of overtime to create games like GTA Online and Red Dead Redemption 2 and . One worker who spoke to Schreier claimed that Rockstar now appears to be "a boys' club transformed into a real company."
Although morale at Rockstar is said to be higher than it has ever been, some sacrifices have been made. The development of GTA 6 has taken much longer than expected. Schreier's sources are mostly content with the trade-off. It not only benefits the developers in the long run, but it also implies that the final product will be stronger and worth the wait.
Rockstar hasn't made any official comments about Schreier's report on worker conditions or the new "Grand Theft Auto" franchise directives, but it sounds like fans can expect a new game from a particularly refreshed team.
Grand Theft Auto Wiki
Grand Theft Auto
Genre(s)
Action-adventure
Developer(s)

Rockstar North
Digital Eclipse
Rockstar Leeds
Rockstar Canada

Publisher(s)
Rockstar Games
Creator(s)

David Jones[1]
Mike Dailly[2]

Platform(s)

Android
Dreamcast
Fire OS
Game Boy Advance
Game Boy Color
iOS
macOS
Microsoft Windows
MS-DOS
Nintendo DS
Nintendo Switch
Oculus Quest 2
PlayStation
PlayStation 2
PlayStation 3
PlayStation 4
PlayStation 5
PlayStation Portable
Windows Phone
Xbox
Xbox 360
Xbox One
Xbox Series X/S

First release
Grand Theft Auto
28 November 1997
Latest release
Grand Theft Auto: The Trilogy – The Definitive Edition
11 November 2021