The players in Genshin Impact were curious about the Quelled Creeper, a new term that left them scratching their heads. Check out this guide to put an end to your curiosity and learn more about it.
 Genshin Impact – What Is The Quelled Creeper ?
Difficulty similar to Hydro Hypothesis https://t.co/J5svsvroxL

— 🍁 (@hxg_diluc) September 15, 2022
Following HoYoverse's official reveal of Nahida, several leaks have teased her Character Ascension materials. One such material is the Quelled Creeper, which is dropped by the upcoming Normal World Boss known as Dendro Hypostasis.
Travelers who have faced the World Boss should be familiar with the Dendro Hypostasis' combat mechanics, according to a Tweet by Genshin Impact dataminer, hxg diluc. Even though it is unknown where the Dendro Hypostasis will spawn, one of its rewards, the Quelled Creeper, can be obtained by players who defeat it.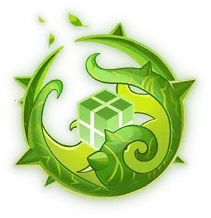 The peculiar shape of Quelled Creeper is that a cube-shaped elemental crystal is shielded by its vines. According to leaks, Quelled Creeper is Dendro Hypostasis' "final coalesced form". Its shape was carefully crafted "over thousands of years" as a result of learning and comprehending the hues and aspirations of the Sumeru rainforest.
Furthermore, Dendro Hypostasis at Level 30 and above will drop the Quelled Creeper; however, the number of Quelled Creepers received by Travelers is unknown. It will cost Original Resin, as with other Character Ascension Materials obtained from Hypostasis World Bosses; after defeating the World Boss, travelers will most likely receive Adventure EXP.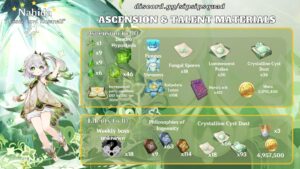 Travelers will need at least 46 pieces of Quelled Creeper to raise Nahida to Level 90. Other Character Ascension Materials that Travelers will require include Crystalline Cyst Dust, Luminescent Pollen, Kalpalata Lotus, and Fungal Spores. They'll need approximately 420,000 Mora to level Nahida to the maximum cap of Level 90.
The Genshin Impact 3.2 beta is currently in progress, with plenty of playable content available to testers, including the new playable characters; HoYoverse will fine-tune the character and her Ascension Material before launch. Similarly, we will make every effort to provide more updates as more reliable information becomes available.