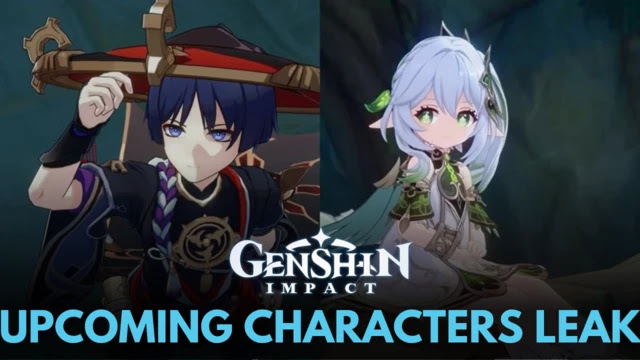 Genshin Impact 3.2 – When Will It Be Released?
With the Genshin Impact 3.1 update, King Deshret and the Three Wise Men are coming to PC, PlayStation, and mobile devices on September 28, 2022. The next update, Genshin Impact 3.2, is expected to release on November 2, 2022.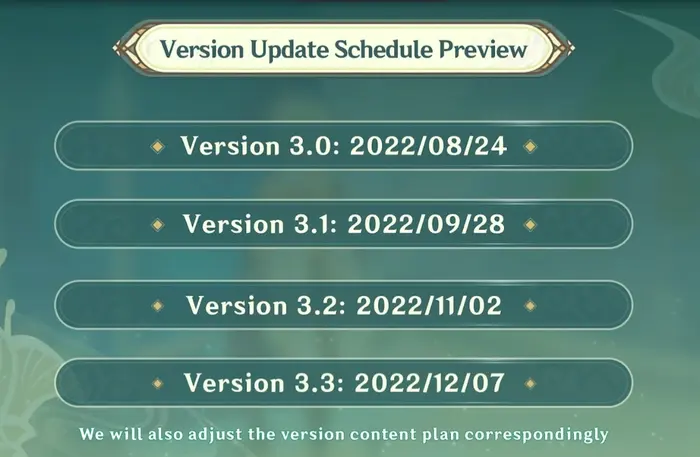 Genshin Impact 3.2 Leaked characters & banners
When it comes to banners, only one new 5* has been confirmed so far. It is none other than the Dendro Archon herself, Lesser Lord Kusanali aka Nahida.
Recent leaks have also revealed information about Layla, a Sumeru Scholar  studying stars like Mona and Lisa. The banner list is rounded out by two revivals, supposedly Childe and Yae Miko.
[Based on Leaks]

3.1:
New Characters: Cyno, Nilou, Candace
Rerun Characters: Venti, Eula

3.2:
New Characters: Nahida, Layla
Rerun Characters: Yae, Childe

3.3:
New Characters: Wanderer, Faruzan
Rerun Characters: Albedo, Raiden, possibly Ayaka
#GenshinImpact #原神 #Genshin pic.twitter.com/oUTudZZ3wJ

— BLANK  (@genshinBLANK) September 4, 2022
Genshin Impact 3.2: Sumeru Map May Expand
Based on the developer's words, we know that Genshin Impact 3.2 will reveal a new region of Sumeru. However, in the absence of official details, there is no consensus on whether we will explore a stretch of desert or delve into caves closer to the Abyss.
New Enemie
Genshin Impact 3.2 leaks point to two new bosses coming to the game:
Dendro Hypostasis
Scaramouche
Genshin Impact 3.2 events Leaks :
The version 3.2 update will feature an event involving the Great Mujina Youkai. Yoimiya alongside Tartaglia will also be at the center of the story that unfolds during the event.
[EVENT SPOILERS]
Do you recall the Quest in Inazuma mentioning the Great Mujina Youkai?
That's what the Yoimiya and Childe event will revolve around! [1/2]

— UBatcha (@Ubatcha1) September 15, 2022
After just over 7 months of waiting (It would be 7 months in 3.2, since 2.6) – Liben will be making his return!

I wonder what little crumbs he can give us about future regions this time 🤔

— UBatcha (@Ubatcha1) September 15, 2022
Dendro Archon Story Quest
Genshin Impact 3.2 will likely feature Nahida's story quest. Some people know her as the lesser Lord Kusanali. To the Akademiya, this weaker Archon Dendro cannot be compared to Rukkhadevata, the Archon who they believe died in the cataclysm.
Genshin Impact wiki :
Developer(s)

miHoYo

Publisher(s)

miHoYo

Producer(s)

Hugh Tsai[1]

Composer(s)

Yu-Peng Chen

Engine

Unity

Platform(s)

Android
iOS
Microsoft Windows
PlayStation 4
PlayStation 5

Release

Android, iOS, Windows, PS4
September 28, 2020
PlayStation 5
April 28, 2021
Nintendo Switch
TBA

Genre(s)

Action role-playing

Mode(s)

Single-player, multiplayer