As part of the game's significant Version 3.0 update, Genshin Impact recently unveiled a brand-new teaser for Sumeru, the country that will be included in the game. While previous Sumeru teasers have primarily focused on the land itself and the new Dendro element, this latest one reveals a number of Genshin Impact new characters who are expected to appear after the release of Version 3.0.
Genshin Impact Sumeru Teaser Reveals New Characters
We now have the clearest glimpse of the previously revealed thanks to the teaser, along with the official introduction of the new characters Alhaitham, Cyno, Dehya, Nahida, and Nilou. Genshin Impact has generally been publicly disclosing more information about the upcoming update than it has in the past, which appears to be the result of the developer attempting to stay ahead of renowned leakers and dataminers.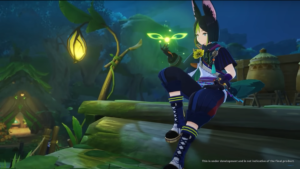 A number of different Sumeru lore tidbits are also introduced in the teaser, "Prelude to Wisdom." For instance, it appears that no one in Sumeru dreams, and this country makes use of knowledge as a resource through the "Akasha" system. Furthermore, it appears that the rainforest of Sumeru is home to mushroom creatures, while ancient machines guard the ruins in the desert. In summary, Sumeru seems enormous and diverse.
Genshin Impact Leak Reveals Collei's Dendro Application
A recent Genshin Impact leak has provided additional details regarding the well-known character Collei. Since she appeared in the game's official manga, players are eagerly awaiting her arrival.
Ubatcha1, a reliable Genshin Impact leaker, claims that Collei will appear in update 3.0. This update will almost certainly include the addition of a brand new major region called Sumeru. A new Genshin Impact leak has revealed a video that shows Collei using the Dendro element on the battlefield.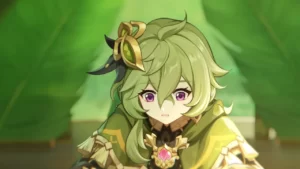 According to a popular leaker named SaveYourPrimos, Collei will not have a Vision, which is usually required for characters to control elemental powers. Collei was abducted by the Fatui, who subjected her to various experiments that gave her Archon Residue powers.
A recent Genshin Impact leak revealed that the Collei will be a new four-star Dendro character. Several Genshin Impact leakers, including the SaveYourPrimos Twitter account, have revealed that the new character Heizou will be a new Anemo user. Despite the fact that he was heavily hinted to be a Dendro character, it appears that players will have to wait a couple of patches for the new element to arrive.