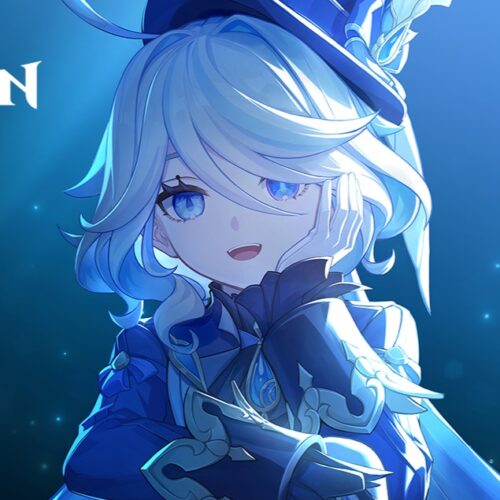 Welcome to the world of Teyvat, Traveler! Version 4.2 brings forth the Hydro Archon, Furina, known for her "Endless Solo of Solitude." In this guide, we'll delve into the constellations of Furina, providing you with insights to maximize her potential in your Genshin Impact adventures.
Genshin Impact: Furina Constellations Breakdown
C1: "Love Is a Rebellious Bird That None Can Tame"
Description: 
When using Let the People Rejoice, Furina will gain 150 Fanfare. Additionally, Furina's Fanfare limit is increased by 100.
Explanation:
At max level, this constellation grants a staggering 100% DMG bonus, doubling the damage dealt by party members. Even at the base level, Furina provides a substantial DMG bonus without starting from 0 stacks.
C2: "A Woman Adapts Like Duckweed in Water"
Description: 
While Let the People Rejoice lasts, Furina's Fanfare gain from increases or decreases in nearby characters' HP is increased by 250%. Each point of Fanfare above the limit will increase Furina's Max HP by 0.35%. Her maximum Max HP increase is 140%.
Explanation:
With this constellation, each 1% change in a party member's HP grants 2.5 stacks of Fanfare. This not only enhances Furina's DMG but also increases her max HP, further boosting her damage output.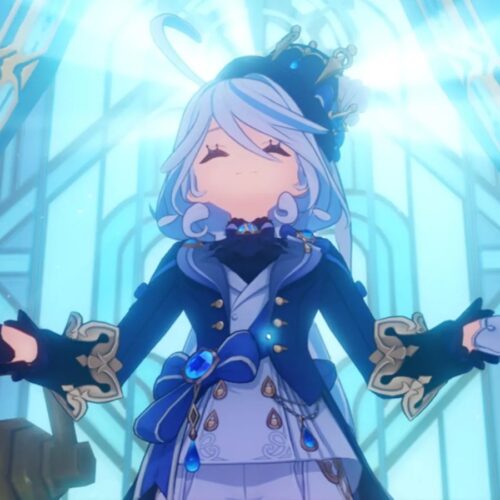 C3: "My Secret Is Hidden Within Me, No One Will Know My Name"
Description:
Increases the Level of Let the People Rejoice by 3. The maximum upgrade level is 15.
Explanation:
This constellation significantly boosts Furina's buffing capabilities, offering the highest obtainable unconditional DMG bonus so far.
C4: "They Know Not Life, Who Dwelt in the Netherworld Not!"
Description:
When the Salon Members from Salon Solitaire hit an opponent, or the Singer of Many Waters restores HP to the active character, Furina will restore 4 Energy. This effect triggers once every 5s.
Explanation:
This constellation enhances Furina's energy regeneration, ensuring she can unleash her powerful Elemental Burst more frequently.
C5: "His Name I Now Know, It Is…!"
Description:
Increases the Level of Salon Solitaire by 3. The maximum upgrade level is 15.
Explanation:
This constellation further enhances Furina's damage-dealing capabilities, making her an even more formidable force on the battlefield.
C6: "Hear Me — Let Us Raise the Chalice of Love!"
Description:
When using Salon Solitaire, Furina gains "Center of Attention" for 10s.
Throughout the duration, Furina's Normal Attacks, Charged Attacks, and Plunging Attacks are converted into Hydro DMG which cannot be overridden by any other elemental infusion. DMG is also increased by an amount equivalent to 18% of Furina's max HP.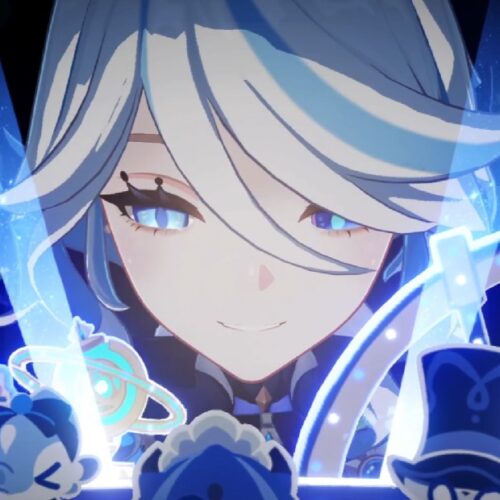 Throughout the duration, Furina's Normal Attacks (not including Arkhe: Seats Sacred and Secular Attacks), Charged Attacks, and the impact of Plunging Attacks will cause different effects up to every 0.1s after hitting opponents depending on her current Arkhe alignment.
Explanation:
Upon using her Elemental Skill, Furina's normal attacks gain a Hydro infusion, scaling off her max HP. This constellation introduces two alignments, Ousia and Pneuma, each altering the effects of Furina's normal attacks.
Ousia (default):

Heals all party members by 4% of her max HP every 1s for 2.9s.
Healing duration can be extended with additional normal attacks.

Pneuma:

Normal attack DMG is increased by 25% of her max HP.
Party members lose 1% HP every time a normal attack hits enemies.
This transformative constellation turns Furina into a temporary on-field DPS, providing unique advantages based on her Arkhe alignment.
Furina is a functional unit even at C0, but her constellations significantly enhance her damage and buffing capabilities. C1 and C2 are excellent early stopping points for free-to-play and low-spending players. However, players who wish to maximize Furina's potential can aim for C6, as it unlocks a new playstyle altogether.