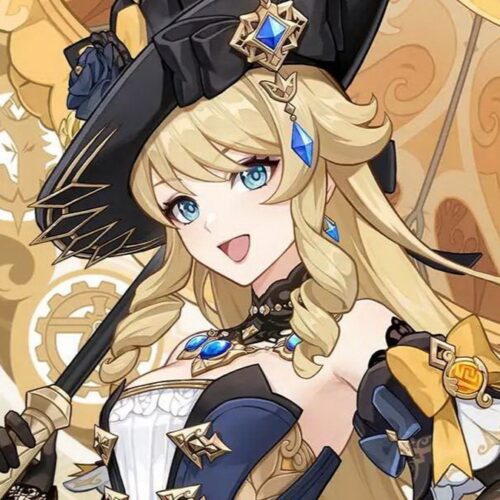 The Genshin Impact community is buzzing with excitement as new leaks reveal details about the upcoming 4.3 update. Reliable sources have shared insights into the new characters, event banners, and more that players can expect in this eagerly awaited version.
Genshin Impact 4.3 Update Leaks: New Characters and Event Details Unveiled
New Characters: Navia and Chevreuse
HoYoverse has confirmed that two new characters will be making their debut in Genshin Impact 4.3. The first is Navia, a five-star Geo Claymore user. She is described as a gentle and compassionate individual who is dedicated to protecting her homeland of Fontaine. Navia will be accompanied by a new four-star unit, Chevreuse, a Pyro Polearm user who is the captain of Fontaine's Special Security and Surveillance Patrol. Chevreuse is known for her sharp wit and unwavering loyalty.
Updated Event Banners
According to reliable sources, the event banners for Version 4.3 have been changed as follows: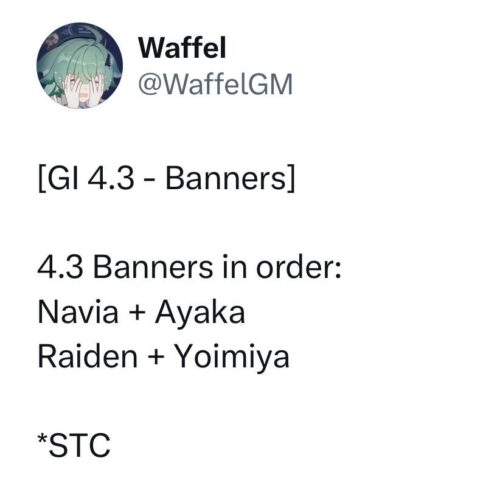 This is a significant change from previous leaks, which indicated that Itto and Albedo would be featured in the second half of the update. However, it seems that HoYoverse has decided to make some adjustments to the banner schedule. While this is disappointing for those who wanted to obtain Itto and Albedo, it does give them more time to save up Primogems for future banners.
New Event Details
Beyond character banners, leaks from ProjectENKA has unveiled the characters featured in the new event accompanying the 4.3 update. The roster includes characters from Inazuma and Fontaine:
Ayaka
Ayato
Yoimiya
Chiori
Furina
Neuvillette
Chevreuse
Wriosthesley
While characters from other regions remain uncertain, the event promises captivating cutscenes and engaging gameplay.
Genshin Impact Version 4.3 is shaping up to be an exhilarating experience with its array of new characters, enticing banners, and captivating events. However, players are advised to treat leaks as speculation until officially confirmed, as details may be subject to change. Stay tuned for further announcements and enjoy the upcoming adventures in the enchanting world of Teyvat.
Related: