The most recent Genshin Impact leaks have revealed the upcoming skins for Kamisato Ayaka and Lisa in version 3.4.
Genshin Impact 3.4 leaks reveal Ayaka and Lisa skins
Version 3.3 of Genshin Impact has been in full swing since the second phase of events began a few days ago. It includes new event wishes and quests that will be available throughout the year. Everything appears to be wrapping up by January 17th, so it is safe to assume that the v3.4 patch will be released on or around January 18th.
While Hoyverse has yet to reveal anything about the upcoming patch, leakers have been doing their thing, and they've managed to unearth some juicy information for all fans. The most recent leaks revealed that some skins would be included in the next update, which may not seem like much, but it is because Genshin Impact rarely includes skins for their characters.
These leaks are from Team China and show a sketch of the skins' splash. The complete leak can be found in this Reddit post.
The Lisa skin comes first. In the leaked sketch, she appears to be holding a book while dressed in a Sumeru Akademiya Scholars costume. Perhaps it's time to delve into the past of one of Genshin's first playable characters.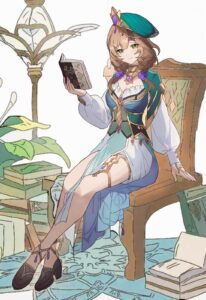 Ayaka, on the other hand, wears a stunning white and ice-blue one-piece gown with a hat. The color scheme and design reflect her identity as the Cryo Princess, who is both elegant and gentle.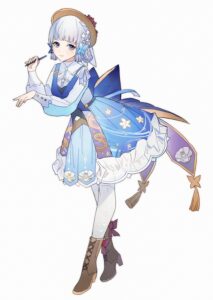 As always, we should take these leaks with a grain of salt, even though they have proven to be correct more often than not.
What you should know about Capitano
IL CAPITANO, a.k.a. The Captain, or simply Capitano, is the fourth Fatui Harbinger. Here's what you should know about him.
Is Capitano playable character ?
While HoYoverse hasn't officially announced Capitano as a playable character, many fans believe he will be based on the information revealed about him thus far, just as his fellow Harbingers Childe and Scaramouche.
The fact that his face hasn't been revealed, on the other hand, concerns players because HoYoverse typically markets pretty faces for playable characters.
Capitano is currently in Natlan, the country that the Traveler is expected to visit following Fontaine. The Traveler hasn't yet left Sumeru, so if Capitano becomes playable, it'll be months or even years later.
What is his role in the story ?
Capitano will play an important role in Natlan. This information was confirmed by Grand Master Varka in his letter to the Knights of Favonius during the Ballad and Brews Event.
In his letter, Grand Master Varka describes his encounter with the Captain, stating that he was "not hostile" toward the Knights. Varka suspected this was due to the fact that both Mondstadt and Schneznaya were fighting the same enemy at the same time. In this case, Capitano fought alongside them and even assisted them.
"I don't doubt that he could even take out a Ruin Guard by stabbing it in its big, glowing eye with one of Klee's crayons," reads Varka's letter. However, he was relieved that Capitano had been summoned to Natlan and that the Knights no longer had to be concerned about him.
Relationship with the other Fatui Harbingers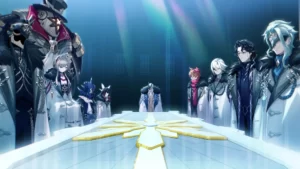 Childe and the other Harbingers appear to hold him in high regard. "I've seen him in battle, and what a sight he was," he says of The Captain. "Perhaps I'm ranked too low for him to notice me right now. Well, he may not recognize my strengths yet, but one day, I'll show him what I'm made of."
Given what he said about Signora at her funeral, Capitano appears to have a serious, "by the books" personality. He disagreed with how she carried out her responsibilities, but he still respected her at the service.
Unfortunately, he doesn't say much when he first appears in the "A Winter Night's Lazzo" trailer, so all we know about him is that he's diligent and skilled in combat.
Skills and Abilities
Despite his reputation for strength, little is known about Capitano's weapons or elements. Given that fans were unaware of Scaramouche's abilities until they were leaked, it's likely that it will be revealed closer to his appearance in Natlan.
Is Capitano really the strongest human In Teyvat?
The epithet "strongest human in Teyvat" was given by leaker hxg diluc. They later clarified that Capitano is not only Teyvat's strongest human, but also its strongest individual. It makes you wonder what kind of insane sorcery Fatui Harbingers one through three are capable of.