Shikanoin Heizou's arrival brings the total number of Genshin Impact characters to 53. While some of them are quite powerful, others require constellations to reach the top tier, and still others are simply not good enough to be included, it's difficult to determine which is the best partner to travel with within the vast Genshin World. As a result, we've created this Genshin Impact 2.8 Tier List to help you decide which characters to include in your party.
Genshin Impact 2.8 Tier List
The characters in the tier list are listed under five levels explained as follows:
SS-Tier: The best characters in the game, taking into account the current metagame.
S-Tier: Characters that stand out and are excellent, useful in any circumstance.
A-Tier: Characters who can help balance out our team when we don't have the best.
B-Tier: Not terrible characters, but you should swap them out for better ones as soon as you have the chance.
C-Tier: These are characters you should only use in an emergency or if you don't have a character to fill a specific role.
Overall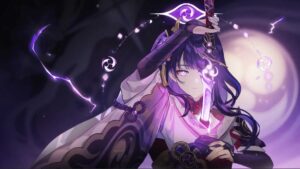 SS-Tier: Hu Tao, Shenhe, Ayato, Bennet, Kazuha, Ganyu, Zhongli, Ayaka, Raiden Shogun
S-Tier: Xiangling, Sara, Diluc, Xingqiu, Venti, Eula, Childe, Xiao, Mona, Itto, Sucrose
A-Tier: Diona, Fischl, Jean, Albedo, Yae Miko, Yun Jin, Klee, Beidou
B-Tier: Gorou, Kokomi, Keqing, Ningguang, Sayu, Xinyan, Rosaria, Traveler, Thoma, Yanfei, Yoimiya, Kaeya
C-Tier: Razor, Chongyun, Amber, Aloy, Qiqi, Barbara, Lisa
Support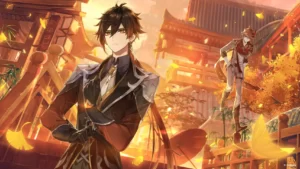 SS-Tier: Bennet, Kazuha, Raiden Shogun, Zhongli
S-Tier: Diona, Sucrose, Shenhe, Jean, Barbara, Venti, Kokomi, Sara
A-Tier: Sayu, Albedo, Gorou, Xinyan, Thoma, Rosaria, Mona
B-Tier: Traveler, Noelle, Qiqi, Chongyun, Xingqiu, Yun Jin, Ninnguang
C-Tier: Lisa, Aloy, Amber
DPS and Sub-DPS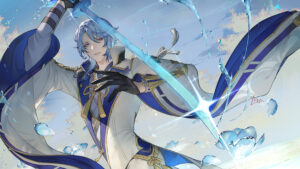 SS-Tier: Hu Tao, Ganyu, Heizou, Ayato, Xiao, Kazuha, Ayaka, Raiden Shogun
S-Tier: Sara, Eula, Itto, Xingqiu, Childe, Xiangling, Diluc, Xiao, Yae Miko, Shenhe, Yelan, Diluc, Bennet
A-Tier: Fischl, Sayu, Klee, Keqing, Sucrose, Yanfei, Xinyan, Jean, Yoimiya, Traveler, Beidou, Venti
B-Tier: Albedo, Diona, Kaeya, Gorou, Shinobu, Klee, Noelle, Thoma, Rosaria, Ningguang, Aloy, Yun Jin, Mona, Kokomi, Yoimiya
C-Tier: Qiqi, Razor, Chongyun, Lisa
Genshin Impact Wiki
Genshin Impact
Developer(s)
miHoYo
Publisher(s)
miHoYo
Producer(s)
Cai Haoyu
Composer(s)
Yu-Peng Chen
Dimeng Yuan
Yijun Jiang
Qian Ding
Xin Zhao
Engine
Unity
Platform(s)

Android
iOS
Microsoft Windows
PlayStation 4
PlayStation 5
Nintendo Switch

Release

Android, iOS, Windows, PS4
September 28, 2020
PlayStation 5
April 28, 2021
Nintendo Switch
TBA

Genre(s)
Action role-playing
Mode(s)
Single-player, multiplayer