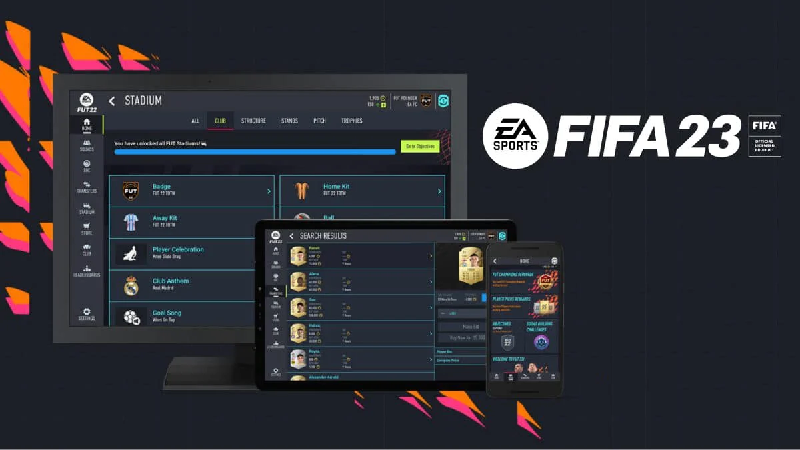 FIFA 23 Web App Release Date
The FUT 23 web app will launch on Wednesday, September 21, 2022, though you'll need to have an "account in good standing" in order to use the transfer market and start trading, according to EA's help page.
FIFA 23 Web App trading tips
Don't quick sell players
Invest in stats, not rating : If you get some coins on the FIFA 23 Web App, it's understandable that you want to go out and invest in the highest rated player possible. Try and pick cards with lower ratings but desirable stats, like Pace or Dribbling, from leagues or nations that other FUT fans will want to team up around.
Buy in bulk
Sell Chemistry Styles
Don't forget about EA tax : One crucial thing to keep in mind before selling any player on the Transfer Market is that EA keeps 5% of the fees.
How to make coins fast on the FIFA 23 Web App
We have some methods where you can quickly make coins on the web app.
Bronze Pack Method
A very simple, yet effective method to obtain coins early on.
Buy bronze packs.
Sell everything in it for at least 200 coins BIN.
Once items have sold, repeat.
SBCs
The FIFA 23 Web App does not allow players to jump onto the pitch, so the only way to earn coins is through SBCs. The SBCs we'd recommend completing are the following:
Let's get started
Hybrid Leagues
Hybrid Nations
League and Nation Hybrid
Fifa 23 wiki :
FIFA 23

Developer(s)

EA Vancouver
EA Romania

Publisher(s)

EA Sports

Series

FIFA

Platform(s)

Microsoft Windows
Nintendo Switch
PlayStation 4
PlayStation 5
Xbox One
Xbox Series X/S
Stadia

Release

30 September 2022

Genre(s)

Sports

Mode(s)

Single-player, multiplayer