After posting some new photos on her social media account on Friday afternoon, Britney Spears fans have asked the pop star to date Pete Davidson.
A new carousel of snaps inside Britney's $7.9 million mega-mansion in Los Angeles, California, stunned Instagram followers.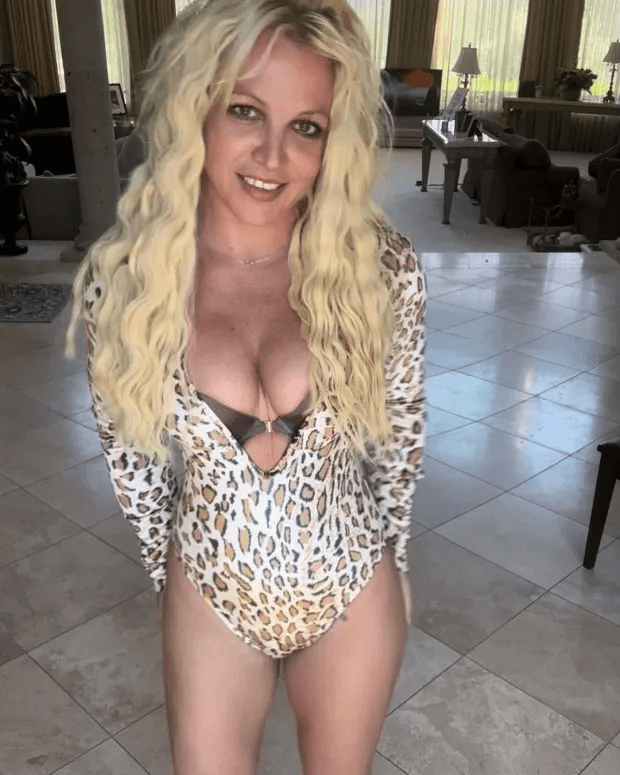 She captioned her first post: "Are we on the phone ??? WHERE IS SHE ??? It's like Alice In Wonderland – only God knows as***** !!!"
A leopard print catsuit with a deep cut that showed off Britney's cleavage in a brown bra is seen on Britney's first photo.
Within an hour, Britney shared another photo wearing the leopard print suit along with an orange bejeweled top and snake print bottoms.
As she danced around her home in the tiny orange outfit, she captioned her final post with "TB" and a camera emoji.
There were lots of positive comments in the comment section – which has now been disabled – but some fans had a request for her.
One fan requested: "Don't date Pete Davidson."
Others disagreed with this comment. "She has to, it's the only right move!" another stated.
"No she definitely should!" another agreed.
A fourth said: "Would be a good laugh at least."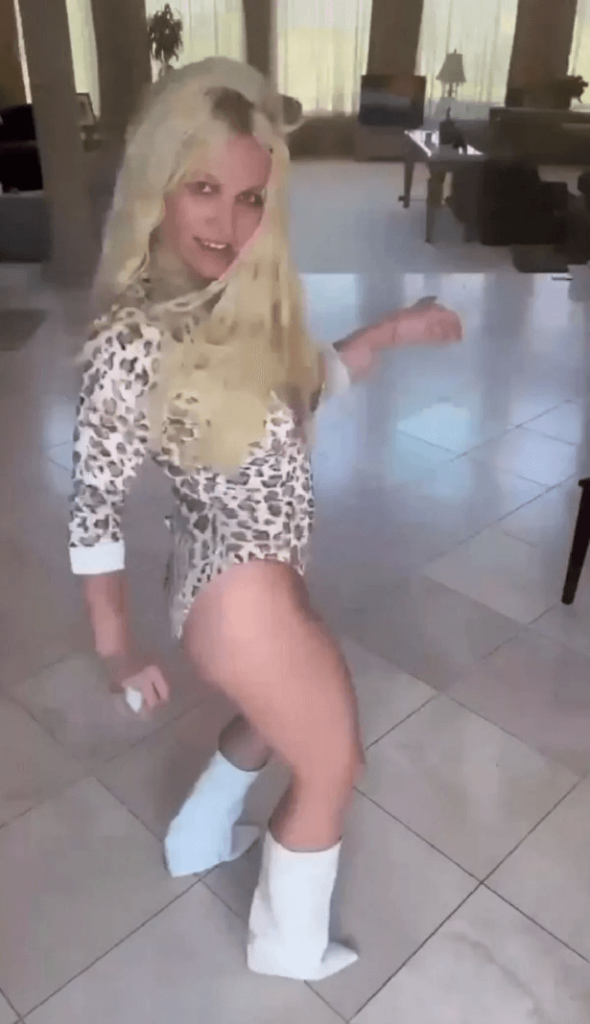 Britney confirmed in an Instagram post on August 19 that she and Sam Asghari, 29, had separated.
"As everyone knows, (Sam) and I are no longer together … 6 years is a long time to be with someone so, I'm a little shocked but," the post read.
"I'm not here to explain why because its honestly nobody's business !!! But, I couldn't take the pain anymore honestly !!!"
Read next :
About Britney Spears :
Britney Jean Spears (born December 2, 1981) is an American singer and songwriter. She is credited with influencing the revival of teen pop during the 1990s and early 2000s.
With over 100 million records sold globally, including more than 70 million in the United States alone, Spears has established herself as one of the most successful music artists worldwide.
Numerous awards and accolades have been bestowed on her, including a Grammy Award, 15 Guinness World Records, six MTV Video Music Awards, seven Billboard Music Awards (including the Millennium Award), and a star on the Hollywood Walk of Fame.