Following her split from Sam Asghari, Britney Spears danced around at home wearing a saucy leopard-print one-piece.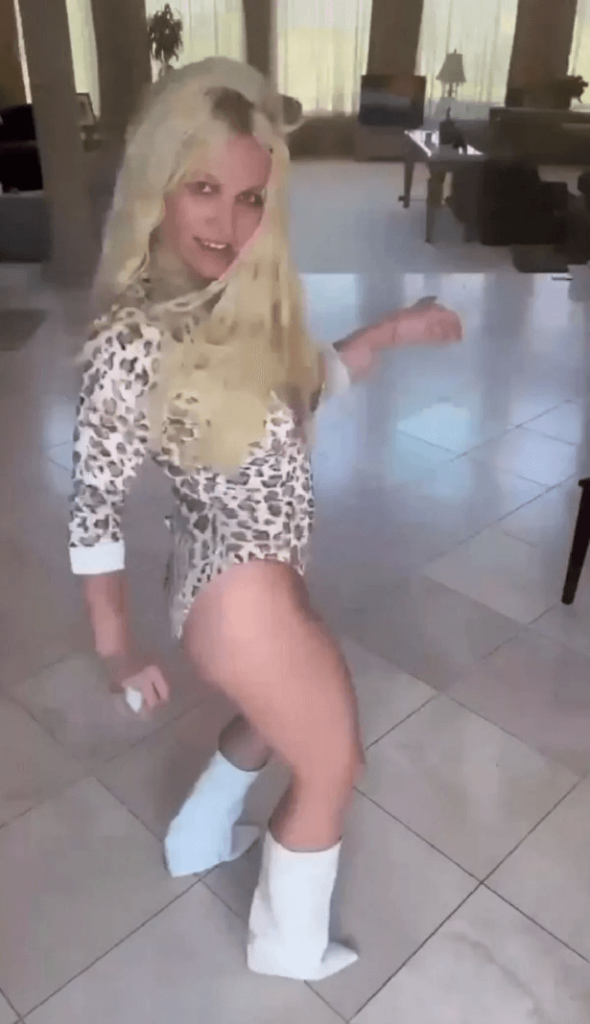 While dancing to "Trick Me" by Kelis, the singer sang along to the chorus that said: "Might trick me once. I won't let you trick me twice."
The caption on Britney's post read: "EVERYTHING !!! How many times have you guys been lied to or tricked by someone you loved ??? Psss on repeat because well … I MEAN IT !!!"
Despite the comments being turned off, it appeared that she was calling out her ex-husband Sam Asghari following their divorce.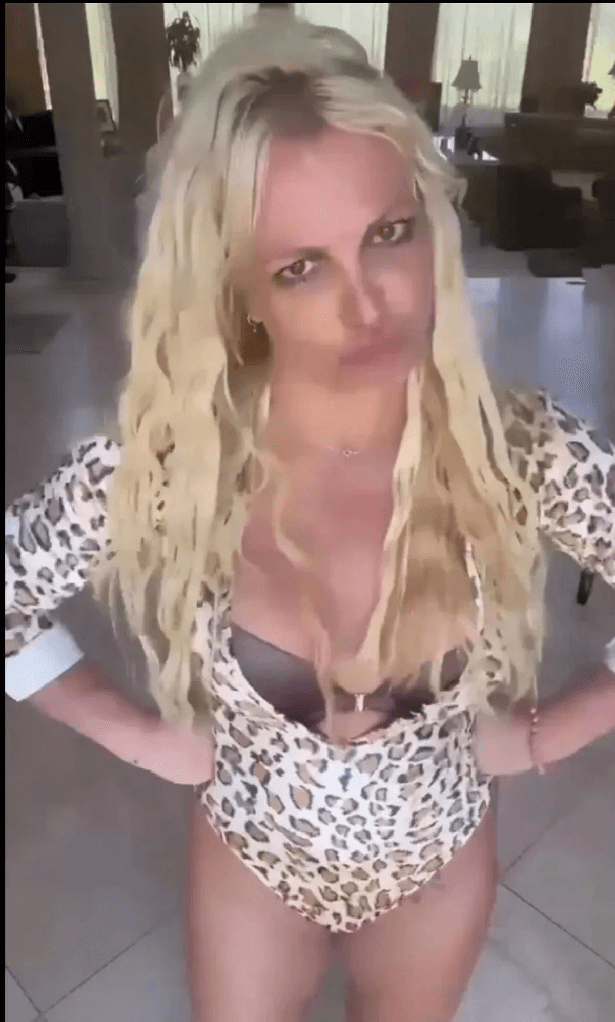 In spite of being at loggerheads with her family during her thirteen-year conservatorship, which ended in November 2021, Britney has reportedly begun re-connecting with many of them.
A source told the site that Britney and her brother Bryan have "always been close" since they were young.
Family members of the pop icon have expressed concern that she may be heading for another breakdown in the wake of her split from her husband.
Read next :
About Britney Spears :
Britney Jean Spears (born December 2, 1981) is an American singer and songwriter. She is credited with influencing the revival of teen pop during the 1990s and early 2000s.
With over 100 million records sold globally, including more than 70 million in the United States alone, Spears has established herself as one of the most successful music artists worldwide.
Numerous awards and accolades have been bestowed on her, including a Grammy Award, 15 Guinness World Records, six MTV Video Music Awards, seven Billboard Music Awards (including the Millennium Award), and a star on the Hollywood Walk of Fame.