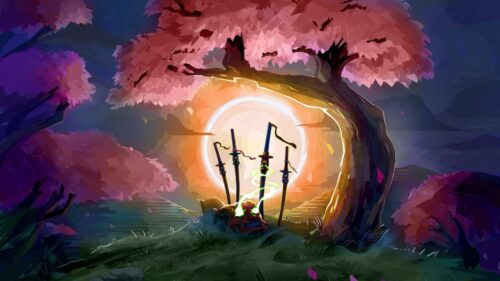 While Valorant Episode 6 Act 2 is still a few days away, new leaks and teasers about the new Agent 22 named Gekko have fans even more pumped.
New Valorant Agent 22 release date
Gekko will be available on March 7th. This is also the release date for Episode 6 Act 2 and the Oni 2.0 skins bundle.
During the VCT grand finals, you will be able to see the reveal of the upcoming agent. This will take place on March 4th at 9:00 a.m. PST, 12:00 a.m. EDT, and 17:00 a.m. GMT.
Leaks
According to leaks, the new Valorant agent 22 for Episode 6 Act 2 is named Gekko and is an Initiator. Aside from that, we don't know much about Gekko, but the SoA teased that he'll bring his own collective way of dealing with situations, as well as new ways to cut corners, traverse the battlefield, and spike.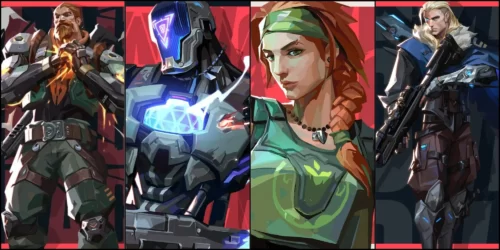 Abilities
Here's a look at the new agent, which sometimes hints at their potential abilities.
Introducing Gekko | #VALORANT pic.twitter.com/PNojqhE7no

— Mike | Valorant Leaks & News (@ValorLeaks) March 3, 2023
Different figures on its back would appear to be important for the Gekko's abilities. Given that each agent has four special abilities and Gekko surrounds them (one on each side), they could all be related to the abilities. It'll be interesting to see if they're different guns like Chamber, but given Gekko's status as an Initiator, that seems unlikely.
GEKKO's abilities | #VALORANT pic.twitter.com/Q1kVugYBmk

— VALORANT Leaks (@VALORANTLeaksEN) March 3, 2023
Teasers
Another new teaser has been released ahead of the official reveal of VALORANT Agent 22 during the VCT LOCK/in showmatch this weekend, providing more insight into the lore surrounding the upcoming agent and seemingly confirming their name.
First mission, first impressions. MAR 4, 9AM PST. Watch LIVE:

➡️ https://t.co/IWOFlV3har pic.twitter.com/TufspId7xH

— VALORANT (@PlayVALORANT) March 3, 2023
On March 3, the official VALORANT Twitter account posts a teaser from the alleged new agent's camera roll, including a Korean BBQ dinner with Jett, Reyna, and Brimstone, as well as a plethora of tamales. In addition, the teaser shows a notebook features several graffiti styles with the name Gekko, as well as several drawings of actual geckos.
— VALORANT (@PlayVALORANT) March 2, 2023
The teaser images that have been released on the official VALORANT channel suggest that Gekko might be from Latin America. Two of the teasers have mentioned that the new agent seems to like tamales as well as tacos, and the one that came out on March 1 has a song by ericdoa, who is both Panamanian and Puerto Rican.
— VALORANT (@PlayVALORANT) March 1, 2023
That's everything we currently know about this new Valorant Agent
Related: