As she strutted around on the beach in a pink t-shirt and bikini thong on Tuesday (August 29), Liz Hurley, 58, made an impressive appearance.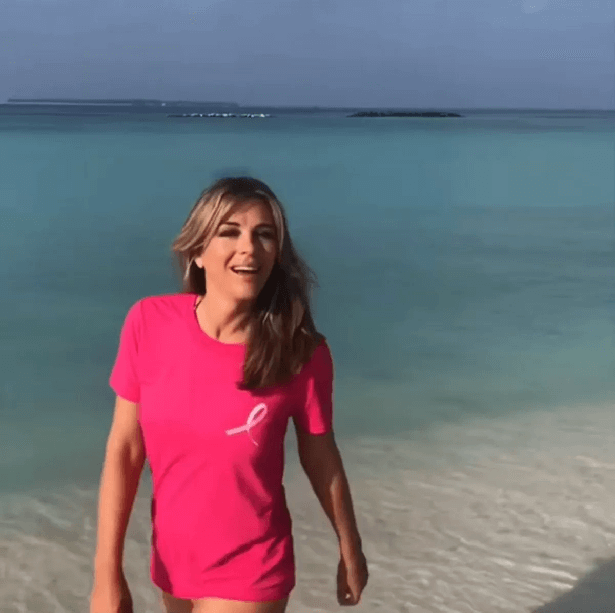 With a hot pink t-shirt showcasing her killer figure and promoting Estée Lauder's Breast Cancer Campaign, the 58-year-old actress channeled Barbie.
It was a leisurely clip showing Liz strutting around in the sea and twirling for the camera, sporting a golden tan and looking more youthful than ever.
With Aqua's Barbie Girl as a soundtrack, the glam clip was a montage of her pink dresses from the past.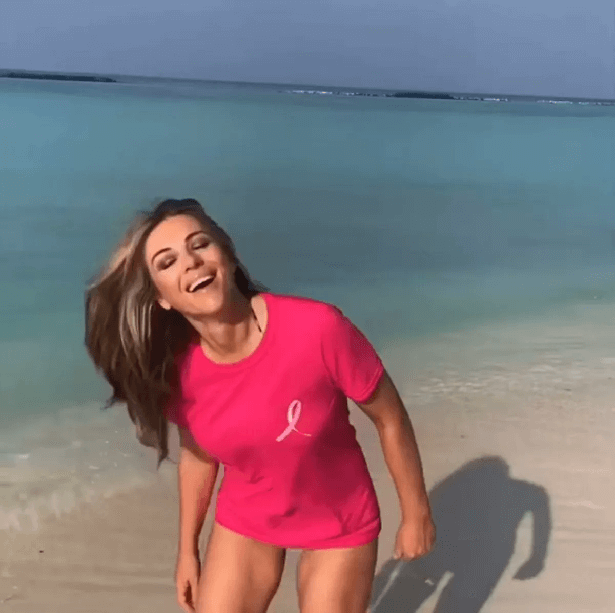 In a statement, she wrote: "I've been wearing Barbie pink for 28 years as Global Ambassador for @esteelaudercompanies Breast Cancer Campaign.
"Thank you to my wonderful friend, and breast cancer survivor, @ann_caruso for finding all the pink dresses and for putting this reel together."
Pink outfits were the talk of the internet, with fans rushing to the comments section to swoon over her style.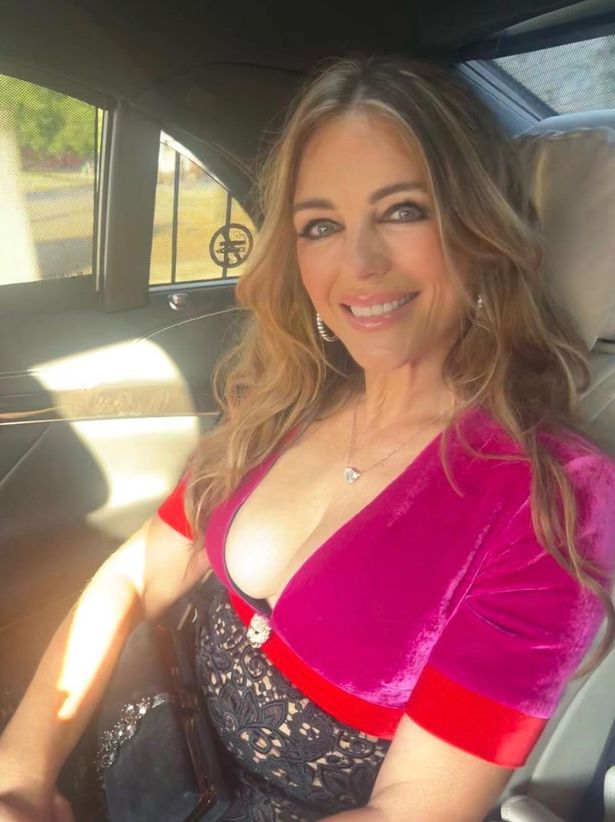 One wrote: "You are AGELESS Elizabeth!"
Another wrote: "Barbie Pink has never looked better or more elegant."
A third said: "Very pretty in pink Elizabeth XXX."
A fourth concluded: "Looking fabulous Barbie girl."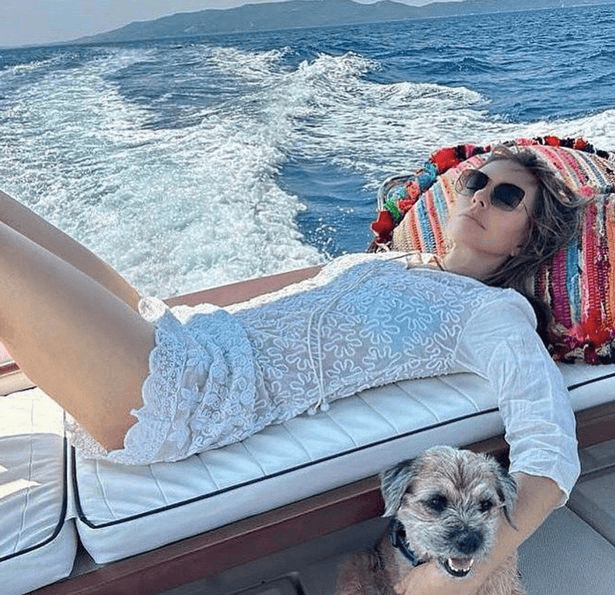 Read next :
About Elizabeth Hurley :
Elizabeth Jane Hurley (born 10 June 1965) is an English actress and model. As an actress, her best-known film roles have been as Vanessa Kensington in Austin Powers: International Man of Mystery and as the Devil in Bedazzled.
In 1994, Hurley accompanied Hugh Grant to the London premiere of Four Weddings and a Funeral in a plunging black Versace dress held together with gold safety pins, drawing immediate attention from the media.