Dua Lipa, 27, looked spectacular in a plunging silver satin dress while enjoying gelto in Italy.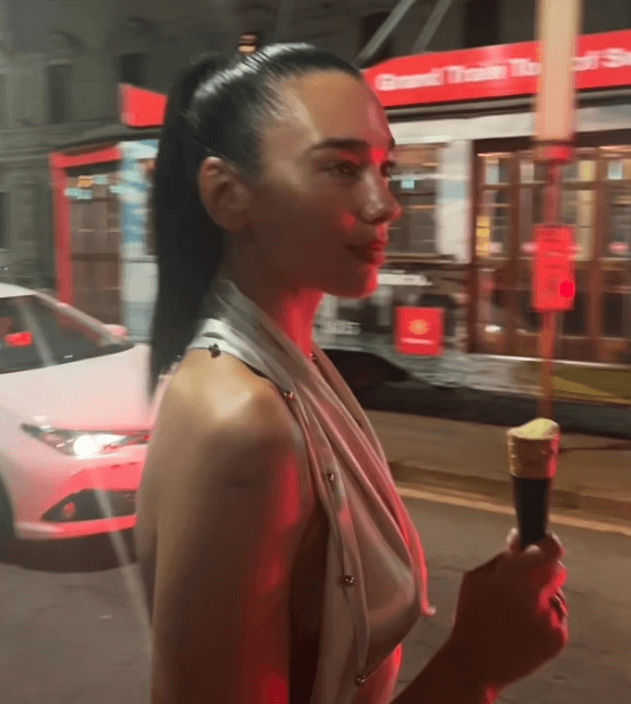 Using a backless frock that was laced with silver beads, she revealed a sultry side boob.
Black accessories completed her chic look and raven tresses were slicked into a ponytail.
According to her caption : 'The salted pistachio gelato lasted a good 30 secs'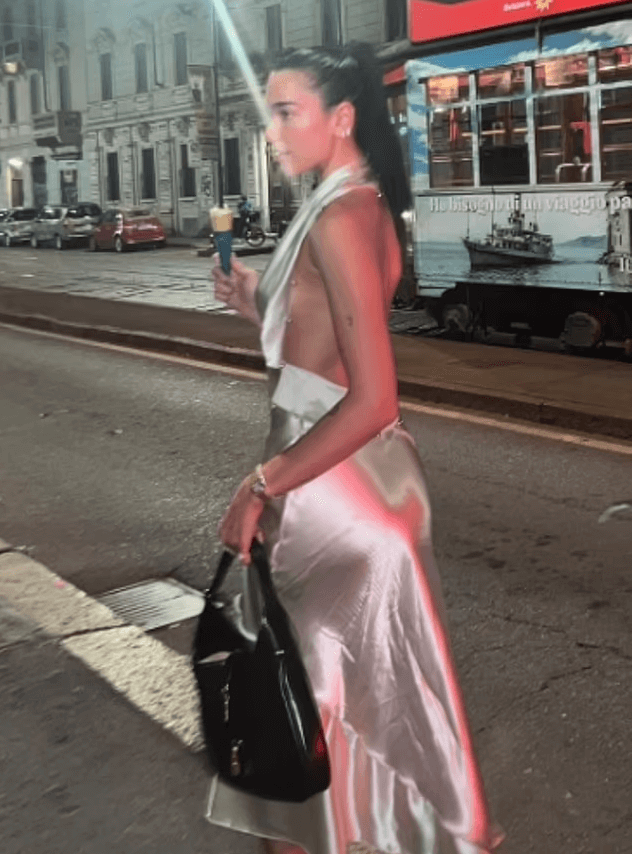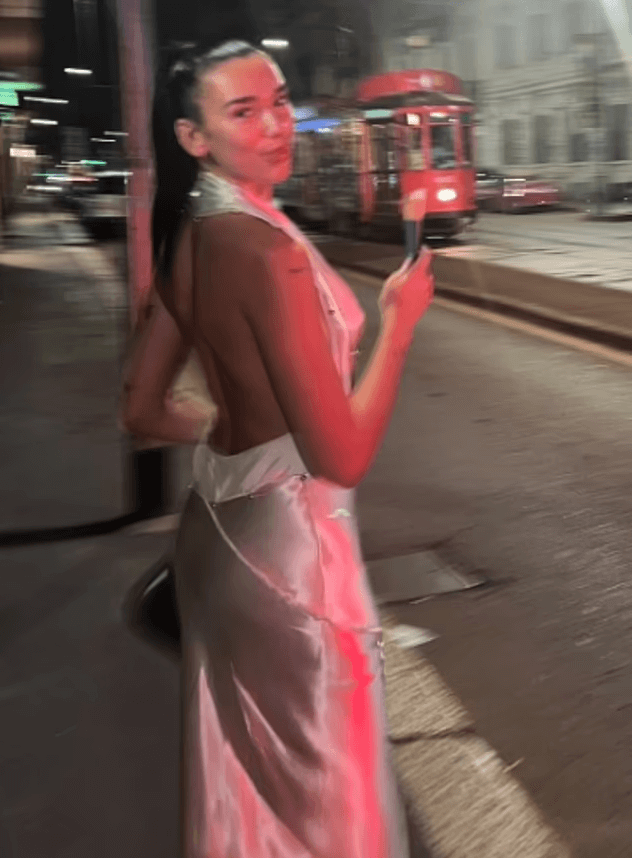 A new Instagram photo shared on Friday shows the singer smiling while she poses behind-the-scenes with her Barbie co-stars.
After collaborating on Dance The Night, Lipa revealed she was approached by author and director Greta Gerwig, who asked her if she would be a mermaid Barbie. Lipa answered; "Yes! Absolutely!"
One Kiss singer said, 'It was just such a fun, fun time shooting. I loved it. I mean, I couldn't have been happier with my character,'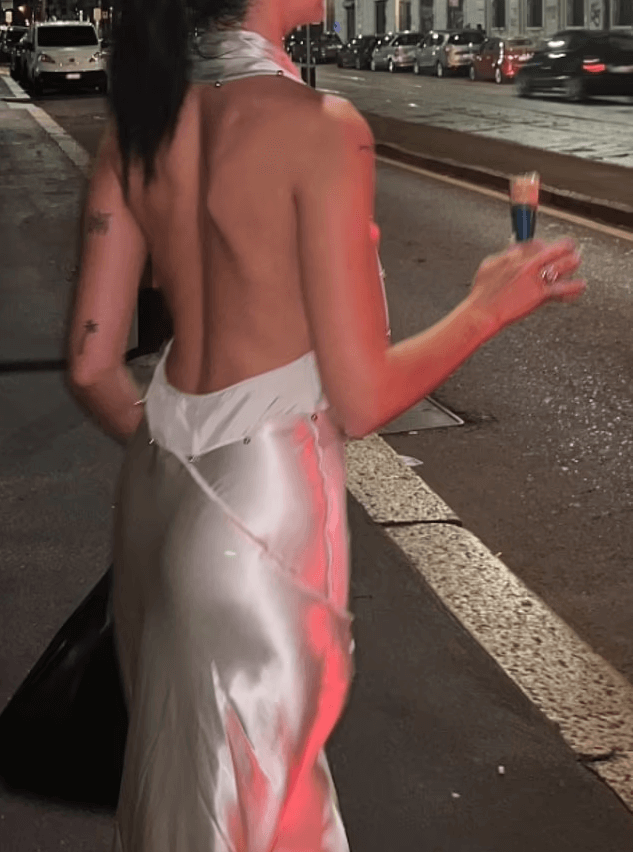 Read next :
About Dua Lipa :
In addition to her mezzo-soprano vocal range and disco-influenced production, Dua Lipa (born 22 August 1995) has received critical acclaim and media attention.
Throughout her career, she has been awarded six Brit Awards, three Grammy Awards, two MTV Europe Music Awards, two MTV Video Music Awards, two Billboard Music Awards, two American Music Awards, and two Guinness World Records. Time 100 Next named her in 2021.