Dua Lipa flaunted her incredible physique in a series of sun-drenched Instagram posts from her recent trip to Jamaica.
Dua Lipa flaunts her incredible body in a skimpy neon two-piece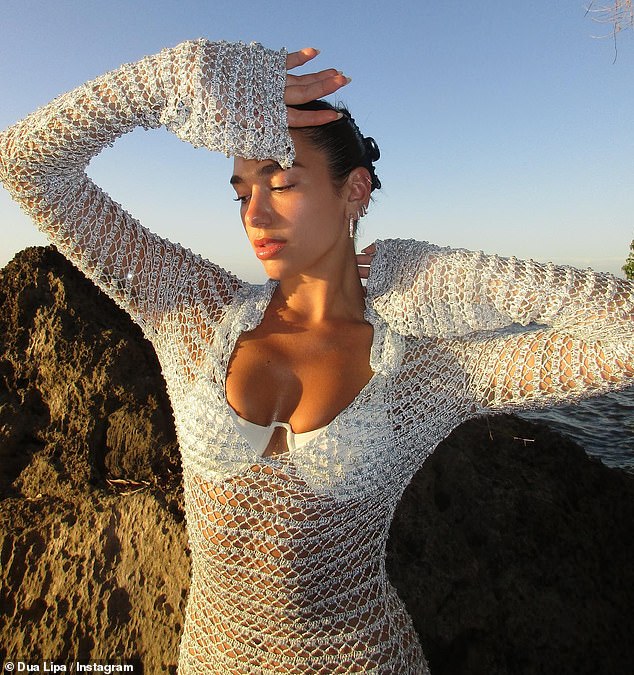 The 27-year-old singer posted a slew of stunning photos to Instagram on Thursday, all taken during the holiday.
She showed off her toned body on the beach in a skimpy two-piece with a bright floral print.
She wore her straight black hair down and over her shoulders to highlight the intricate tattoos on her arms.
Dua seemed to forgo makeup as she lounged on the beach and paddled in the water, which only served to highlight her natural beauty.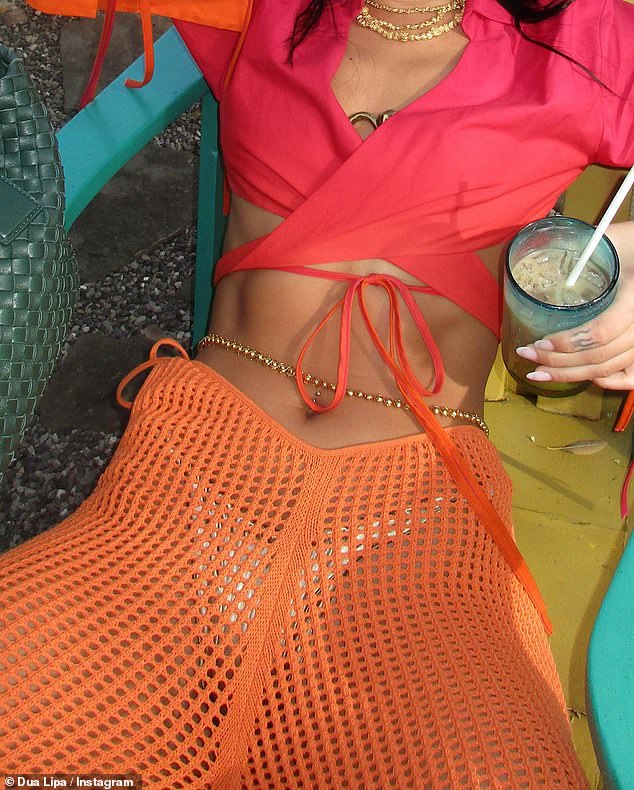 Dua wore a white bikini with a crocheted collar and looked stunning in another photo.
She swept her raven hair back into a sleek updo and adorned the look with a plethora of silver earrings.
The Levitating hitmaker posed for photos in the orange sunset light, highlighting her striking features with a dewy make-up palette.
Dua also uploaded a photo of herself in which she is seen sitting on a chair while sipping a drink; her orange crocheted skirt and pink cropped top reveal her bikini underneath.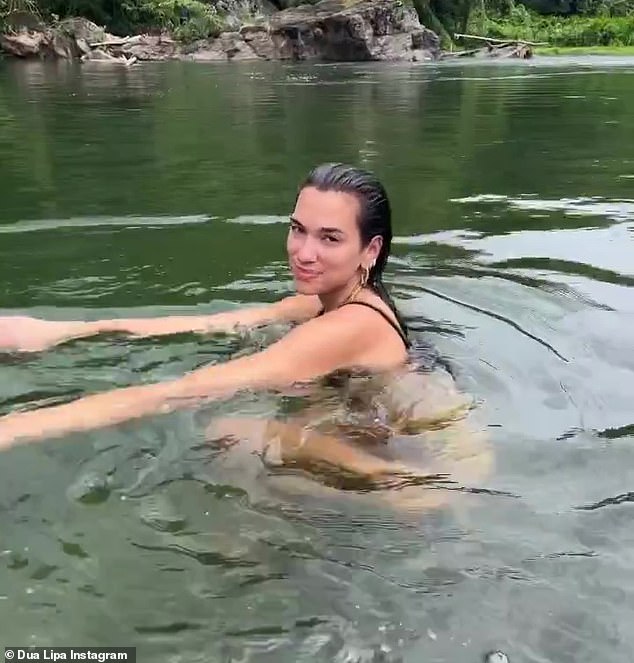 She also enjoyed a delicious barbecue and jumped into a lake while wearing a black two-piece during her vacation.
Dua also put on a fashionable show as she dined out, wearing a strapless black dress with a buckled neckline.
She sported a pair of large hoop earrings to finish off her edgy ensemble and a wide grin, as if she were having the time of her life.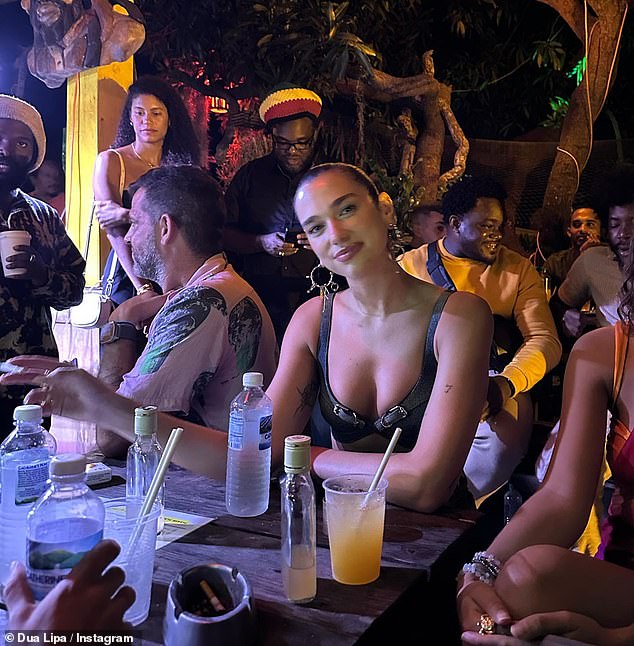 Dua wrote that she was "stress free" and that she had detailed the trip in the most recent issue of the Service95 lifestyle newsletter, which she had launched in late 2021.
She penned: 'All calm and stress freeee! Spent a couple weeks out at @goldeneye @islandoutpost and I wrote about some of my favourite spots in Jamaica for @Service95 issue #059 this week.
'Daisy Jones (@daisyjsjones) finds out why we're all obsessing over sleep, and shares tips on how to drift off tonight.
'Plus, Juno Kelly (@junokelly) explores the dangers of romanticising mental illness on social media. Subscribe now through the link in my bio to receive this issue today!!'
READ ALSO :