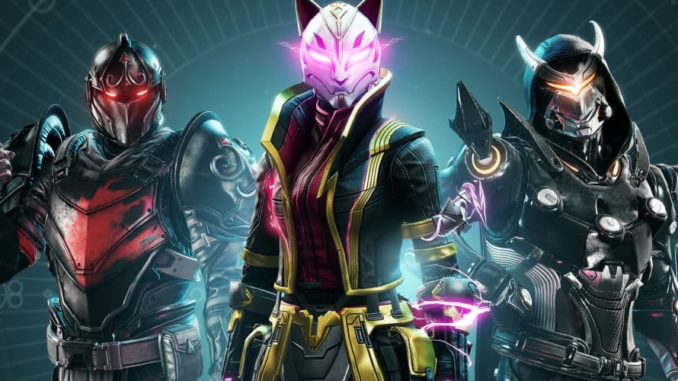 Destiny 2 Season 18 Name :
Via Twitter, data miner Josh Hunt posted what he thinks is the Destiny 2 Season 18 name
"Season 18: Season of the Plunder. – Raid: Kings Fall – Story: Ketchcrash, No Quarter – Activities: Expedition, Hideouts."
https://twitter.com/joshhunt/status/1561012041640468482
The photo below shows the details of the product page that Hunt found, with the help of data miner Ginsor, who is also known on Twitter for his leaks.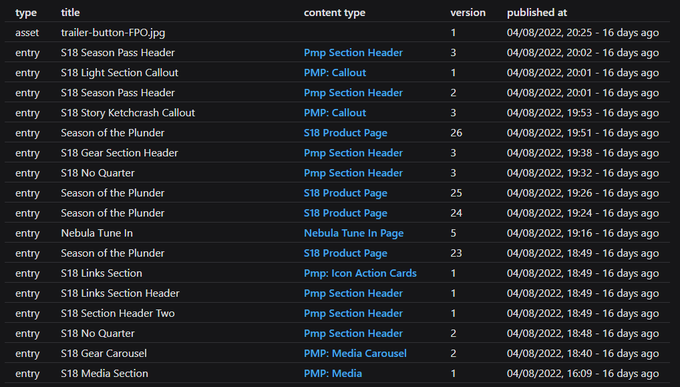 In addition to the leak related to the Season 18 title, Hunt also posted an outline of Bungie's product page with headings for the Lightfall expansion, which are:
Strand
Our End
Outrun
Collectors Edition
Editions
https://twitter.com/joshhunt/status/1560804228737781768
What are Destiny 2 Season 18 activities?
According to Hunt, Season 18 activities are called Expedition and Hideouts, something that also heavily resonates with the pirate theme.
Developer(s)
Bungie
Publisher(s)
Director(s)

Christopher Barrett
Luke Smith
Ryan Ellis

Producer(s)
Patrick O'Kelly
Designer(s)

Del Chafe III
M.E. Chung
Tyson Green
Sage Merrill
Christopher Opdahl
James Tsai

Artist(s)
Writer(s)

Jason Harris
Christine Thompson

Composer(s)

Michael Salvatori
Skye Lewin
C Paul Johnson

Platform(s)

Microsoft Windows
PlayStation 4
Xbox One
Stadia
PlayStation 5
Xbox Series X/S

Release

PS4, Xbox One
September 6, 2017
Microsoft Windows
October 24, 2017
Stadia
November 19, 2019
PS5, Xbox Series X/S
December 8, 2020

Genre(s)
First-person shooter, MMOG
Mode(s)
Multiplayer