Where Is Xur today? Destiny 2 Location this week (November 4-8)
This week you can find Xur in the EDZ, in the Winding Cove area.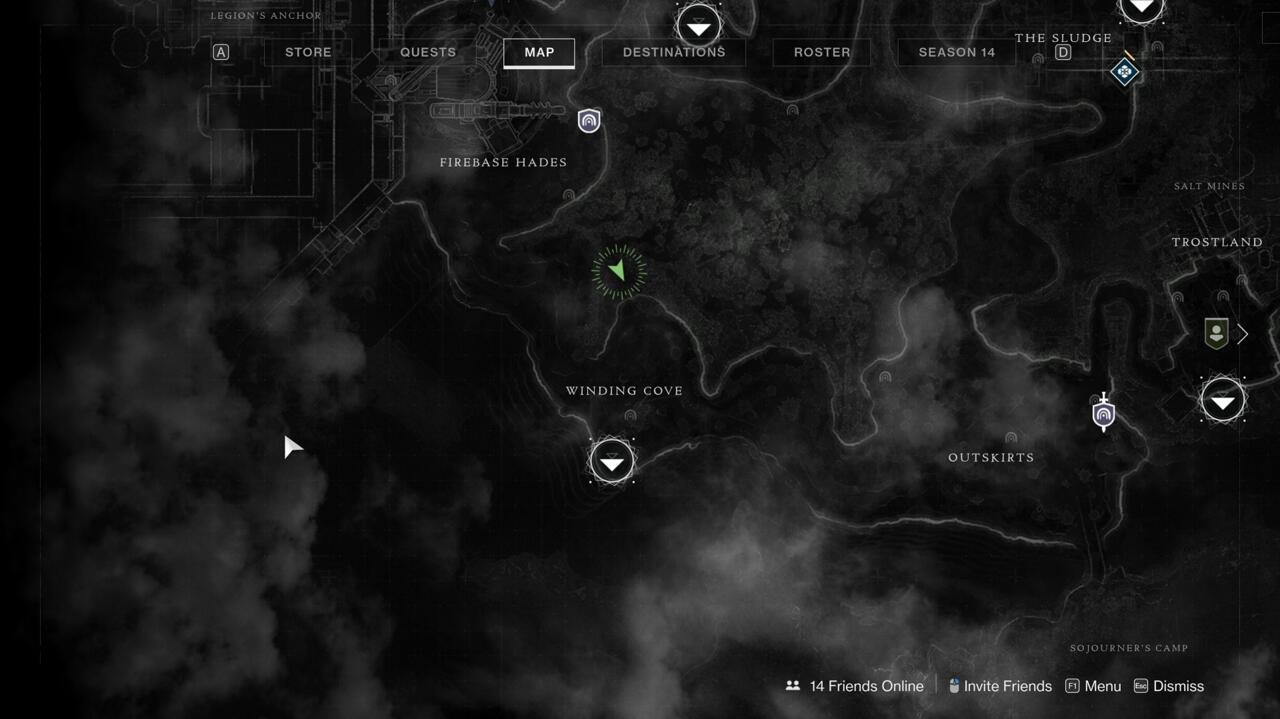 What Is Xûr Selling ?
Xur is offering The Prospector grenade launcher. Hunters can pick up Orpheus Rig boots; Titans can grab the Doom Fang Pauldron gauntlets; and for Warlocks, Xur has the Crown of Tempests helmet.
Destiny 2 Xur Exotic and Legendary Items
Xur's inventory, like his location, varies weekly. That means it's worthwhile to pay him a visit each time to check out his new weapons and rolls on Exotic and Legendary gear.
The legendary armor in stock this week comes from the Season of the Season of the Worthy: The Took Offense.
Titan
The Shelter in Place Chest Armor
The Shelter in Place Leg Armor
Hunter
The Took Offense Chest Armor
The Took Offense Leg Armor
Warlock
Xenos Vale IV Helmet
Xenos Vale IV Leg Armor
Merciless
There was a time when the Merciless fusion rifle was one of the best exotics in Destiny 2. With its exotic perk, Maintain Momentum, you can charge your fusion blast faster with every non-fatal hit. This still kills the boss very quickly, but it's better than some other weapons.
Merciless is still a lot of fun to employ in all kinds of content, especially old-school stuff that made it through the Beyond Light culling. It's not any less powerful than it was in year one — in fact, it's even more potent now that it's in your energy slot. However, there are other better weapons to choose from.
Gwisin Vest
Gwisin Vest may transform your Spectral Blades Super into a lethal weapon in the Crucible. The Exotic increases the duration of your Super, allowing you to kill more enemies with it. The vest replenishes Super energy if you get a kill and then use Spectral Blades' stealth ability – the more kills you get before using stealth, the more energy you get.
Citan's Ramparts
Citan's Ramparts is a Titan Exotic that can be obtained during Season of the Worthy. Assault Barricade is an Exotic perk that allows you and your teammates to shoot through your Towering Barricade. It does, however, make your Barricade considerably weaker and more easily broken. It also lasts for a shorter period of time. This Exotic is extremely potent in PvP. It's worth getting if you're a sniper in Trials.
Eye Of Another World
The main benefit of Eye of Another World for Warlocks is the increase in ability recovery speed. This can be a handy Exotic if you're running an ability-focused build, especially with the Solar 3.0 modifications and seasonal mods like Classy Recovery. It also emphasizes priority targets, making it easier to place your shots, and increases your Airborne Effectiveness for all of your weapons.
Exotic Cipher Quest
Xur wants you to finish 21 Strikes or win Crucible or Gambit matches this week. As a reward for completing the mission, you will receive an Exotic Cipher. This item allows you to purchase antique Exotics from the Tower's Monuments to Lost Light kiosk.