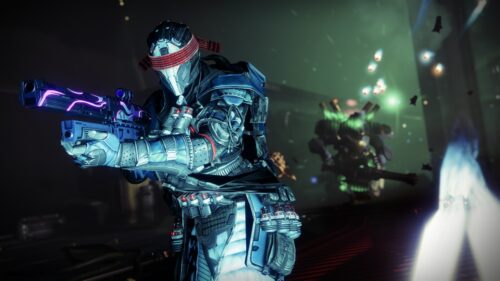 Find out below what you need to do in Destiny 2 to acquire the Deepsight Patterns of Phyllotactic Spiral & Round Robin weapon.
Destiny 2 Guide – How to get Phyllotactic Spiral & Round Robin Deepsight Patterns
To obtain the patterns for Phyllotactic Spiral and Round Robin, you need to first earn and complete 5 Deepsight Resonance versions.
For those who don't know, these are weapons that have a red border when they drop. Remember that you no longer need to equip and level up the weapon in order to extract pattern progress. Simply extract the Deepsight if you want the roll. If you don't want it, simply deactivate the weapon, and the Deepsight will continue.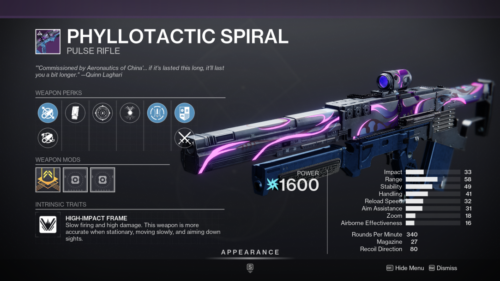 There are several methods you can try to obtain these patterns, as shown below.
Lightfall engrams from Nimbus after maxing out their reputation.
Terminal Overload chest grinding.
Heroic Patrols on Neomuna.
The first method is to play Terminal Overload and then open the chests at the end. These always have the chance to grant a Lightfall Deepsight weapon. You can improve your odds by maximizing Nimbus' reputation. This will convert any engrams you receive from them into Neomuna weapons rather than armor. The bad news is that you can't focus on specific weapons, so you're forced to rely on the grind.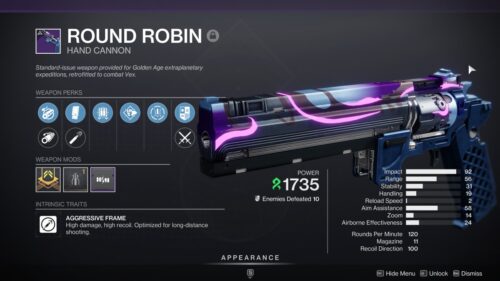 Many players have also noticed that Heroic Patrols can drop these patterns. These are the yellow/gold patrols that usually pop up after doing three to four regular patrols. If you want to do something other than Terminal Overload, this appears to be one option. They are a little more involved and will always drop a Neomuna world weapon, even if it is not a Deepsight variant. Always keep an eye out for one as they are one of the quickest ways to obtain one of these new weapons.
Heroic Patrols on Neomuna award new weapons; easy grind for deepsight from DestinyTheGame
This is our preferred method out of the three options. Doing Terminal Overload and farming Nimbus reputation will benefit you in the long run, making it easier to obtain Deepsight versions of Lightfall weapons in the future. Remember, it's only the first week, so there's no need to push yourself too hard to get these patterns right away.
Now you know how to get Phyllotactic Spiral & Round Robin Deepsight Patterns in Destiny 2.
Related: