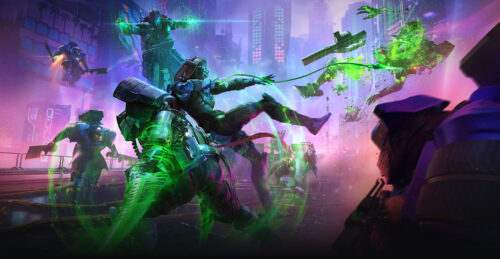 This guide will show you how to complete the Bluejay quest, one of the first quests available in the new Destiny 2 Light Fall expansion.
How to complete the Destiny 2 Bluejay quest
You must complete the following objectives in order to repair the Destiny 2 Bluejay memorial in Neomuna's Hall of Heroes:
First, you will need to visit Nimbus. They'll tell you you need something called a Polymorphic Engine and Shellcode Fragments to enter a simulation within the VexNet created by Bluejay.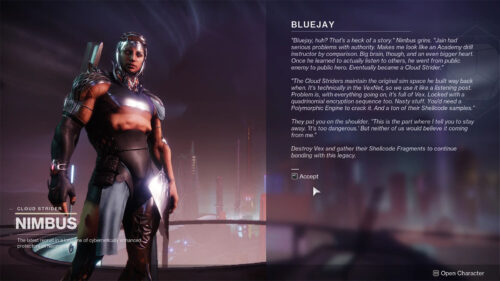 Then you need Shellcode Fragments and a Polymorphic Engine. For Shellcode Fragments, all you have to do is kill enemies in the current Vex Incursion Zone while using a Strand Subclass. As for the Polymorphic Engine, you can get it by using a Terminal Overload Key to open the bonus chest at the end of a Terminal Overload event. These materials combine automatically to form the Polymorphic Shellcode required for the next step.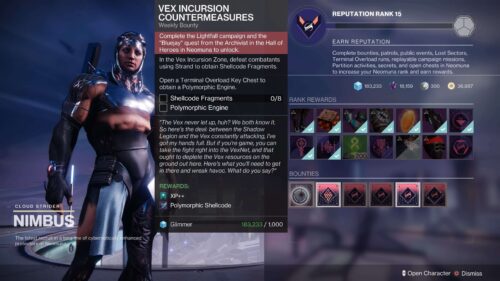 The following step is to complete the Partition mission on Neomuna. Enter your Polymorphic Shellcode into the weekly Partition mission. Partition has three variations, but you can complete any of them to progress to the Bluejay quest's final stages.
Return to the Hall of Heroes and repair Bluejay's collapsed memorial.
Once you've completed all of the above steps, speak with Quinn to complete the Destiny 2 Lightfall Bluejay quest.
This brings us to the end of this guide.
About Destiny 2
Destiny 2 is a free-to-play online-only multiplayer first-person shooter video game developed by Bungie. It was initially released as a pay-to-play game in 2017 for PlayStation 4, Xbox One, and Windows. Activision published the game until December 31, 2018, when Bungie acquired the publishing rights to the franchise. It is the sequel to Destiny and its expansions from 2014.
Related: