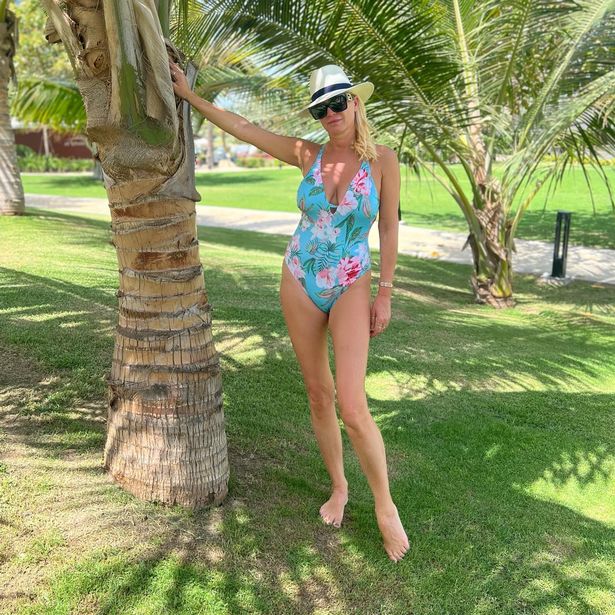 After Denise Van Outen was photographed wearing a revealing swimwear, her fans went crazy with admiration for her.
Denise Van Outen shows that she's "still got it" by baring her youthful curves in a low-cut swimsuit
Denise Van Outen, a TV veteran, made headlines when she wowed admirers with her youthful figure in skimpy swimsuits while on a beach vacation in Dubai.
Denise, now 49 years old, has been stunning audiences with her timeless beauty, impeccable taste, and boundless skill for over 30 years.
The television legend has been active again this week, posting numerous photos from her trip to Dubai.
Denise took to Instagram to show off her body and sex appeal in a variety of revealing swimwear.
First, Denise wore a form-fitting turquoise one-piece with a tropical flower motif, making her the epitome of timeless beauty.
The TV personality made sure all eyes were on her as she flaunted her toned body and radiant tan.
Denise poured her curves into a plunging green swimsuit that offered admirers a good look at her chest for the second steamy photo.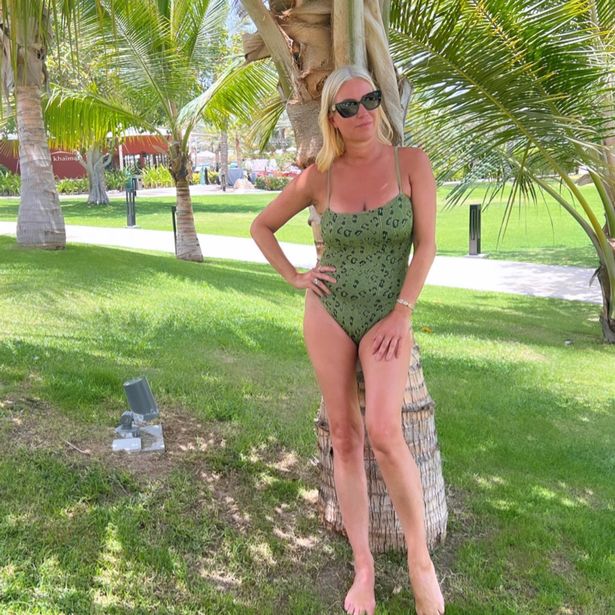 Denise was soaking in the sun in a tight one-piece covered in a lovely and striking animal print, channeling her inner beach babe in the process.
She wore enormous sunglasses with her stunning swimsuit photos and posed barefoot in front of a palm tree.
The ex-Big Breakfast host went makeup-free and let her signature straightened curls show off her natural beauty.
She wrote in the post's description, "Dubai @leroyalmeridiendubai half term hols with Betsy & Milly. Always love staying in our favourite hotel. Best week of fun, Laughter & incredible dining E thank you @pamwilby13 for making it so special."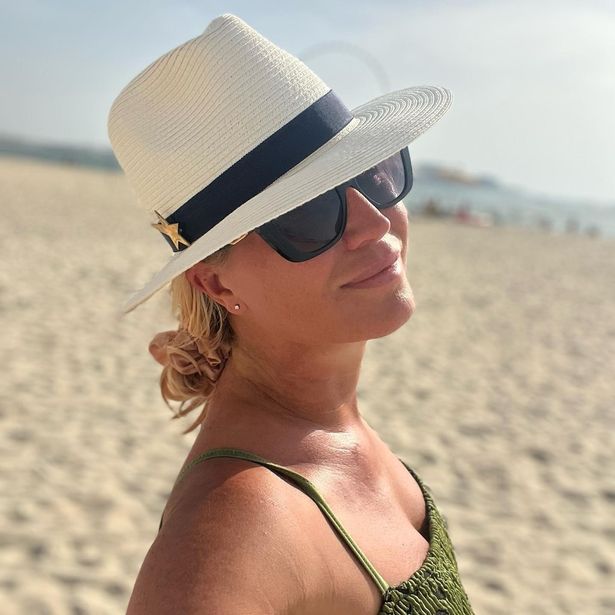 Her admirers flocked to the comments section to gush over her sizzling photos.
They say, "The older you get, the better you look," and another person added, "Those great legs!"
"You are as beautiful now as you were then"
One fan exclaimed, "Still got it Denise!" while a fifth said, "Looking hot."
Denise recently returned from her first vacation of 2023, a trip to Dubai with her 12-year-old daughter Betsy Mead and her lover Jimmy Barba.
The Strictly Come Dancing star's revealing swimsuit showed off her ageless curves with an asymmetrical one-strap design and figure-flattering ruching at the bust.
Denise surprised her Instagram followers once more by showing off her great body in a white swimsuit when she posted a photo from their tropical vacation.