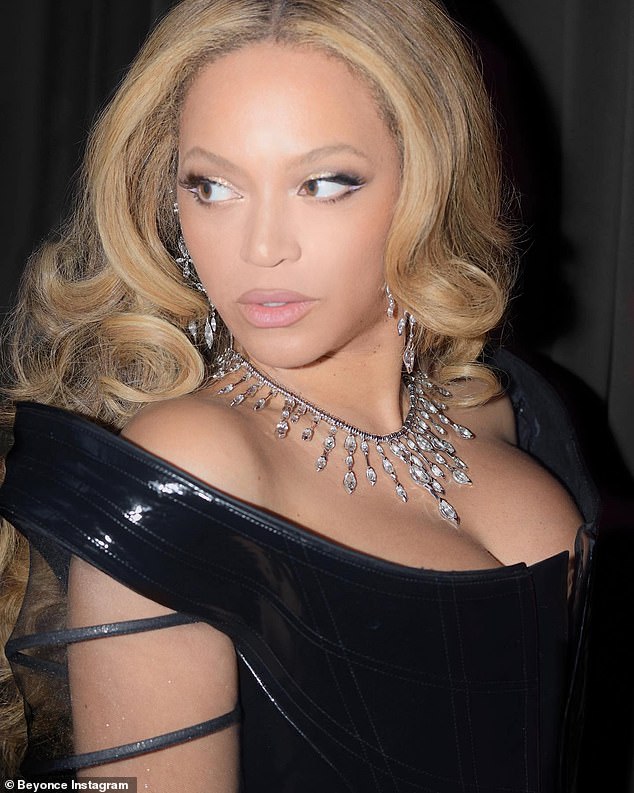 Beyonce updated her 310 million Instagram followers with behind-the-scenes photos from her Renaissance tour on Thursday.
Beyonce shared a series of images showcasing just one of her various styles

The singer wowed the crowd with a black PVC tiny dress that exposed her shoulders. The outfit was black from head to toe, including the long, sheer sleeves that had a black stripe flowing through them.
The actress and singer had always made a fashion statement, therefore she wore a huge diamond necklace and matching drop earrings.
Without a caption, the musician just noted that the photo was taken at Tottenham Hotspur Stadium.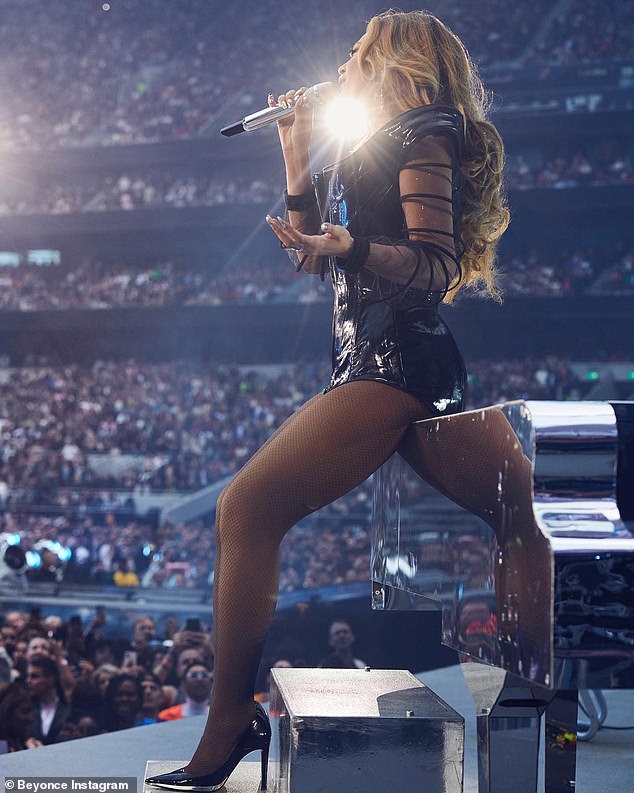 Beyonce's exquisite figure was emphasized by the dress's cinched waist.
She performed in sheer black pantyhose, exposing her slender legs to the thousands of her devoted 'beehive' followers in attendance.
The singer wore black patent leather pointy-toed shoes to complete her seductive outfit from the Cuff It music video.
During her performance in London, Beyonce used a chrome microphone. She showed off her mic and glistening jewels alongside a silver metallic manicure.
Her sandy blonde hair was parted in the middle and styled in huge, fluffy curls that fell in waves over her face and shoulders.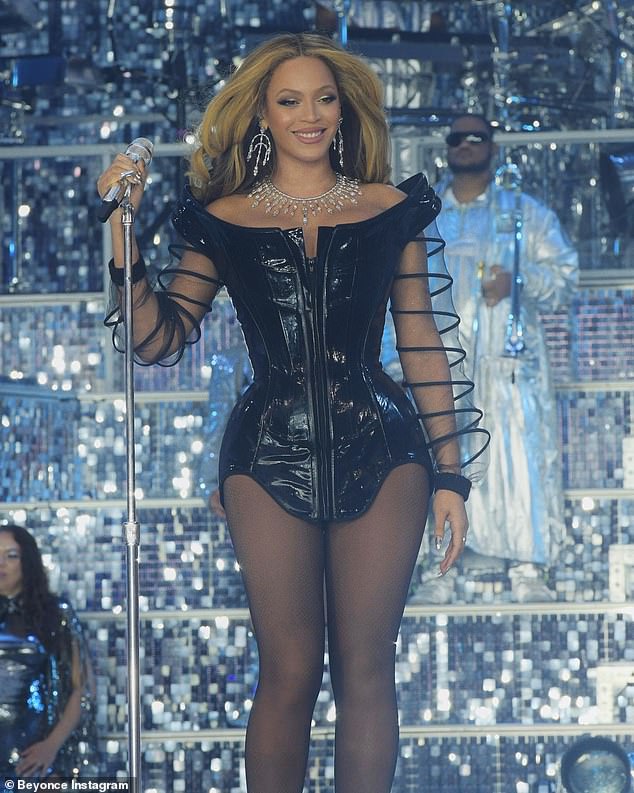 Her devoted fanbase quickly responded with hundreds of thousands of likes.
The photographs perfectly captured the performer's breathtaking attractiveness, which was enhanced with tasteful, flattering cosmetics.
The starlet's eyes sparkled with gold eyeshadow, and she drew attention to them with dark liner and thick, long lashes.
On Monday night, the 32-time Grammy winner began the London stop of her worldwide tour.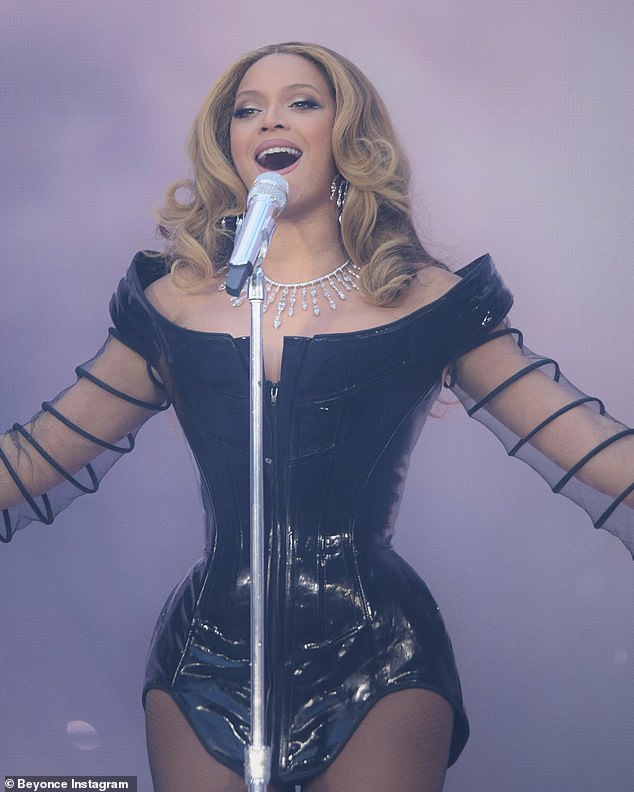 She has dazzled audiences all week long with her complex performances.
Until June 4th, she will be residing at the Tottenham Hotspur Stadium.
The living legend has been entertaining her audience with a wide variety of designer clothes and songs from her extensive history.
READ NEXT: