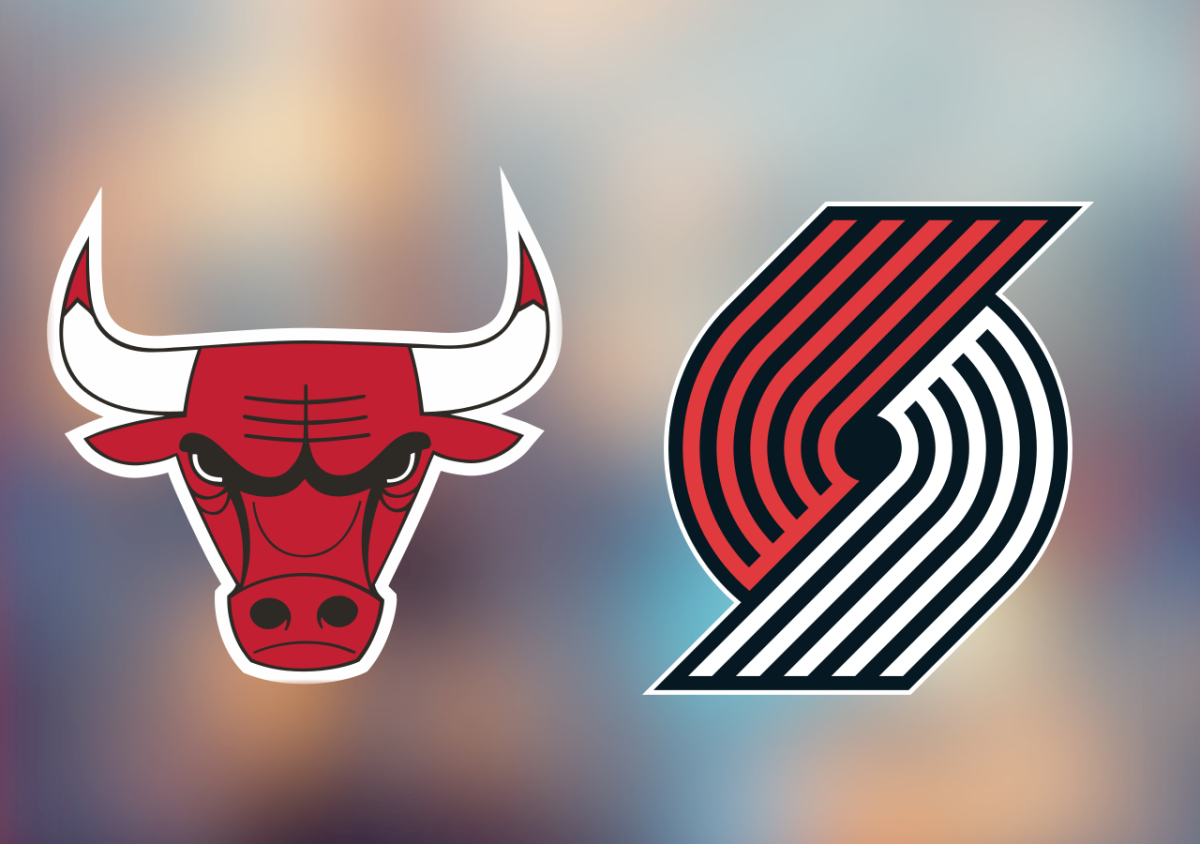 A matchup between teams from different conferences will take place on Friday night when the Chicago Bulls go out west to take on the Portland Trail Blazers.
The latest Injury update for Chicago Bulls vs.

Portland Trail Blazers
FOR THE BULLS
When they play the Portland Trail Blazers on Friday night, the Chicago Bulls will be going for their sixth win in eight games. This could be a sign that they are going to make a late-season run.
Chicago is 10th in the Eastern Conference with a record of 34-38. They have the last spot in the play-in round by a margin of 1 1/2 games over the Indiana Pacers.
But the Bulls are only a half game behind the ninth-place Toronto Raptors and 1 1/2 games behind the eighth-place Atlanta Hawks.
Chicago and the third-place Philadelphia 76ers split their last two games. On Monday, the Bulls won 109-105 in double overtime on the road, but on Wednesday, they lost 116-91 at home.
The Bulls fell behind quickly, 17-0 in the first game and 23-1 in the second.
The game against Portland (32-40) is the first of a three-game road trip that also includes games against the Lakers and Clippers in Los Angeles.
DeRozan might not be able to play against the Trail Blazers on Friday because of a quadriceps injury.
DeRozan left Wednesday's game against Philadelphia because he strained his right quadriceps. It's not clear yet if he'll be able to play on the road on Friday.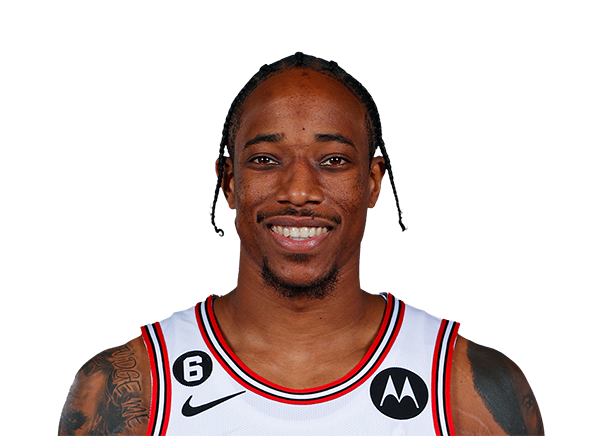 He missed five games in January and February because of the same problem, but the Bulls are still trying to get into the play-in tournament. If he can't play on Friday, Chicago could use more of Javonte Green (knee) and Derrick Jones.
Nikola Vucevic, the center for Chicago, wasn't too worried about DeRozan's injury.
Before he got hurt on Wednesday, DeRozan was on a five-game scoring streak in which he averaged 31.6 points. He scored a season-high 49 points in a win over the Minnesota Timberwolves in double overtime last Friday.
Injuries to Key Bulls Players
| | | |
| --- | --- | --- |
| PLAYER | INJURY | |
| Alex Caruso | Foot | |
| Javonte Green | Knee | |
| DeMar DeRozan | Quadriceps | |
| Lonzo Ball | Knee | |
| Justin Lewis | Knee | |
FOR THE BLAZERS
Portland starts a five-game homestand tonight, and it can't afford to lose many more games. The team is 3 and a half games behind the last two play-in spots in the Western Conference.
The Trail Blazers had lost six straight games before beating the Utah Jazz 127-115 on the road on Wednesday.
Damian Lillard, a star for the Portland Trail Blazers, scored 30 points and tied a season-high with 12 assists as the team won for just the fourth time in the last 15 games.
When starters Jerami Grant (quadriceps) and Anfernee Simons (foot) were out of the lineup, first-round draft pick Shaedon Sharpe and undrafted second-year pro Trendon Watford filled in.
Sharpe scored 24 points, grabbed nine rebounds, and stole four balls, which were all career highs, and Watford tied his season high of 21 points to give Portland some much-needed firepower.
The Trail Blazers think that Sharpe's performance will become the norm one day. Before being picked seventh overall in the 2022 draft, the 19-year-old player had never played college ball. He sat out last year at Kentucky.
Big man Jusuf Nurkic added 20 points, and over the last two games, he has averaged 21.5 points per game.
On Feb. 4, LaVine scored 36 points to lead Chicago to a 129-121 win at home. The Trail Blazers' 40 points came from Lillard.
Will we see Damian Lillard on the court this coming Friday?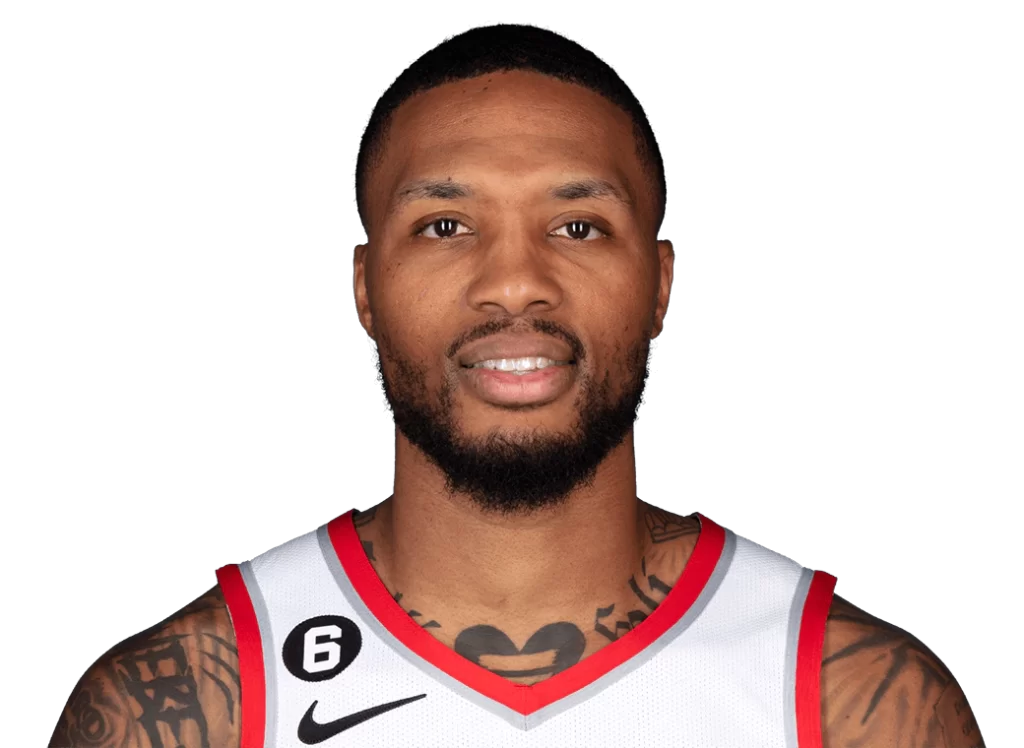 Lillard might be able to play against Chicago on Friday, even though his right calf is tight.
In his last seven games, Lillard has averaged 36.6 minutes, 30 points, 9.1 assists, and 7 rebounds per game for three double-doubles. Even though he is having trouble with his calf, he should be able to play against the Bulls.
Injuries to Key Blazers Players
| | | |
| --- | --- | --- |
| PLAYER | INJURY | |
| Anfernee Simons | Foot | Expected to be out until at least Mar 26 |
| Nassir Little | Concussion | |
| Jusuf Nurkic | Knee | |
| Jerami Grant | Quadriceps | Expected to be out until at least Mar 26 |
| Damian Lillard | Calf | |
| Ibou Badji | Knee | Expected to be out until at least Aug 1 |
| Justise Winslow | Ankle | Expected to be out until at least Apr 2 |