Sophie Louise Hughes has amassed over 39,000 followers on Instagram thanks to her body-positive messages.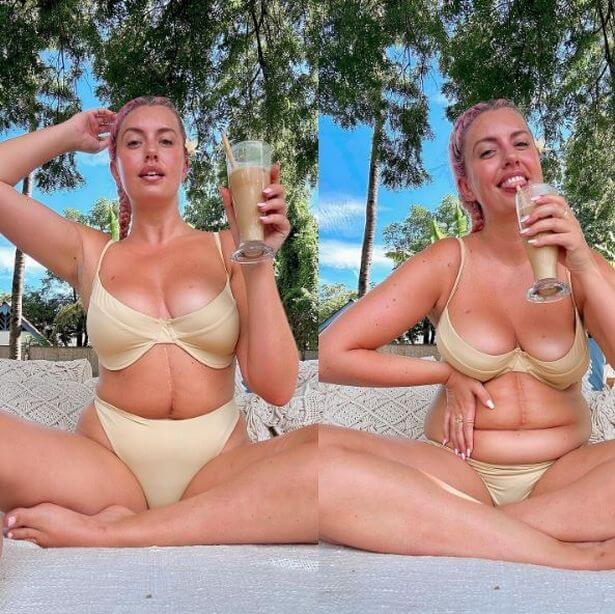 A voluptuous blonde posed in a bikini at the beach and joked that she was going to nip slip
Sophie Louise Hughes just posted a photo of herself in a bikini, expressing her confidence in her own skin.
She just posted a few photos of herself lounging on the beach in a bikini to remind everyone that they, too, had a bikini body.
Side-by-side images showed her both while she was striking a pose and when she was simply standing naturally.
Her rounder stomach is more apparent when she sits casually, and she beamed as she flaunted the dimples that form there.
She drank iced coffee while basking in the sun and making the most of her day at the beach.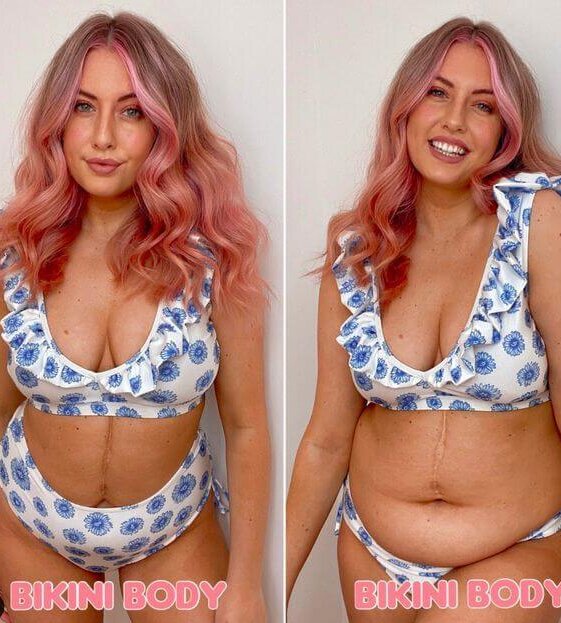 Sophie posted the following on Instagram: "Iced coffee with a chance of a nip slip.
"Not once, not once on this trip have I put on a bikini and been cruel to my body.
"Not once have I poked or prodded at my bloated belly full of Bali beer and happy memories.
"Not once have I let my body confidence or lack of stop me from having a good time.
"But does that mean I'll never have a bad body image day again? Sadly, no.
"The MOST important knowledge I can pass on to you is that developing a good relationship with your body is a journey, there is no end, there is no goal post, no destination if you will."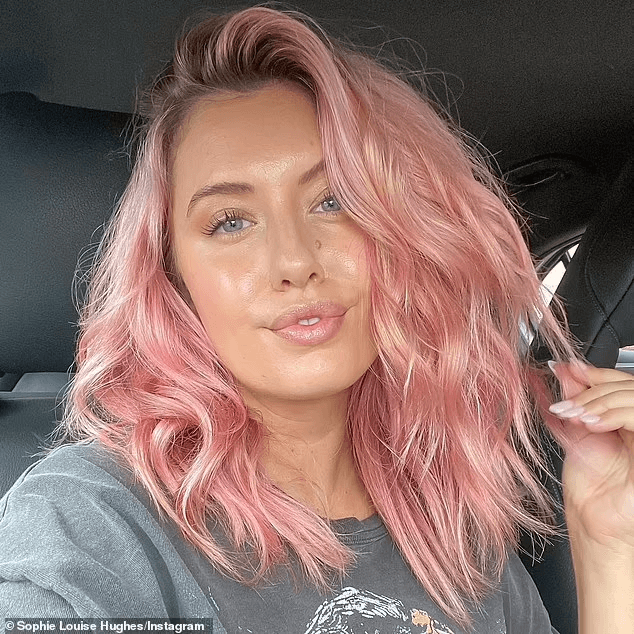 She added that just because you're having a "bad day" does not mean that your efforts are useless.
She urged people to keep in mind that tomorrow is always a fresh start.
"If you can be kind to your body for 5 minutes over time you'll find you can do it for a whole week, a month, and before you know it 6 months will pass between bad days," she added.
"And it's absolute heaven.
"It's iced coffees on holiday and not giving a single s**t about which angle the photo is taken from.
"It's meeting strangers and not once considering what they're thinking of your body. It's the ultimate freedom and it's yours for the taking."
Sophie received praise for discussing the importance of accepting one's body after her post featuring her curvy shape was appreciated by hundreds.
Clearly, she encourages other women to embrace their uniqueness and accept themselves just as they are.
Read next :