The New Vision City update for Call of Duty: Mobile Season 7 has been released globally, with a major focus on new battle royale features. Many players are jumping into the mode to try them out, and if you want to survive until the end, you will need the best weapons. To help you with this, we have created this COD Mobile Season 7 Weapon Tier List for the best weapons to use in the new season.
COD Mobile Season 7 Tier List – Best Guns To Use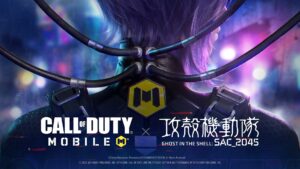 We have divided the tiers into four levels i.e. from S to A and you can find their descriptions below.
S-Tier: This list contains the most powerful weapons, which can be lethal in almost any situation even without upgrades.
A-Tier: Although they need some adjustments to compete with S-tier weapons, weapons in this tier are still considered to be formidable for use by any player.
B-Tier: With the appropriate attachments, these weapons can be lethal, but their use requires careful consideration of the loadout.
C-Tier: These weapons should only be used as a last resort and even then, only in conjunction with the most potent and carefully chosen attachments to make up for the gun's shortcomings.
| TIER | HERO |
| --- | --- |
| S | Oden, Man-O-War, Locus, M4LMG, Pharo, GKS, KSP 45, M21 EBR, BY15, R9-0, MK2, KRM-262, HS0405 |
| A | ASM10, AK-47, PKM, Holger, 26, DR-H, Kilo, Bolt-Action, Razorback, DL, Q33, RPD, Switchblade, X9, Outlaw, Koshka, HS2126, PP19, Bizon, S36, HG, 40, ICR-1, M16, Strike |
| B | M4, Type, 25, NA-45, XPR-50, HVK-30, Cordite, SKS, M13, Fennec, AGR, 556, QXR, CBR4, PPSh-41, MAC-10, Swordfish |
One thing to keep in mind is that this tier list is based on our opinion, which may differ from yours. In any case, we recommend that you select the guns with which you are most familiar.
Call of Duty Mobile Wiki
Call of Duty: Mobile
Developer(s)
TiMi Studio
Publisher(s)
Activision
Series
Call of Duty
Engine
Unity
Platform(s)
Android, iOS, iPadOS
Release
October 1, 2019
Genre(s)
Shooter
Mode(s)
Multiplayer