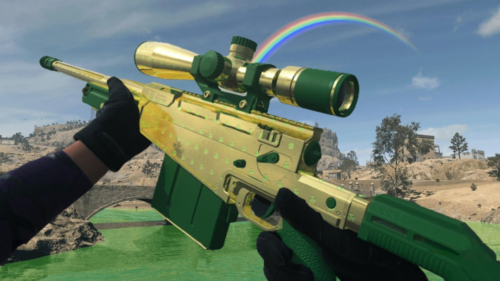 The Shillelagh Sniper, a weapon with a single, lethal shot, has arrived in Call of Duty: Warzone 2's DMZ mode, but can you exfil it?
COD DMZ – Is it possible to exfil the Shillelagh Sniper?
Season 2 Reloaded promised a new marksman rifle in Call of Duty: Warzone 2.0 and the DMZ mode, but we weren't expecting a new one-shot sniper. The Shillelagh Sniper is now available as part of the Saint Patrick's Day event, and some players will undoubtedly want to extract it.
The Saint Patrick's Day event and the rainbow that has been appearing in the game will be available in any mode that features the Al Mazrah map. That means you can travel to the end of the rainbow in the DMZ mode and be greeted by a slew of event-themed loot boxes.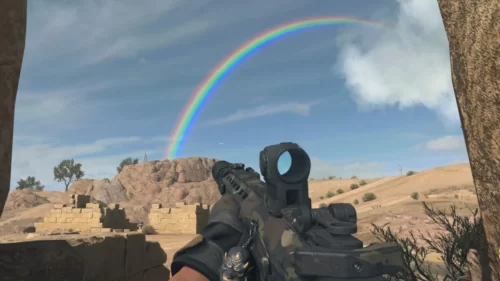 These boxes are full of loot, including cash, weapons, and killstreaks. What we really want is the Shillelagh Sniper, which can also be found in these boxes. However, you may need to take advantage of it while you can. For the time being, it appears that you will be unable to exfil the genuine Shillelagh Sniper from the DMZ. When you return to the lobby, you instead keep a standard Victus XMR.
While disappointing, it's also extremely powerful, and it could cause serious problems if players stocked up on one-shot event snipers. They could theoretically keep using the weapon after the event is over, or they could be picked up by other players. So, while the event is still running, just have some fun with it in Warzone 2.0 or DMZ.
Related: