The mother of three, who turned 35 on Monday, worked out in a white crop top and black shorts to show off her impressive abs.
Christine McGuinness showed off her incredible toned body as she recorded her intense workout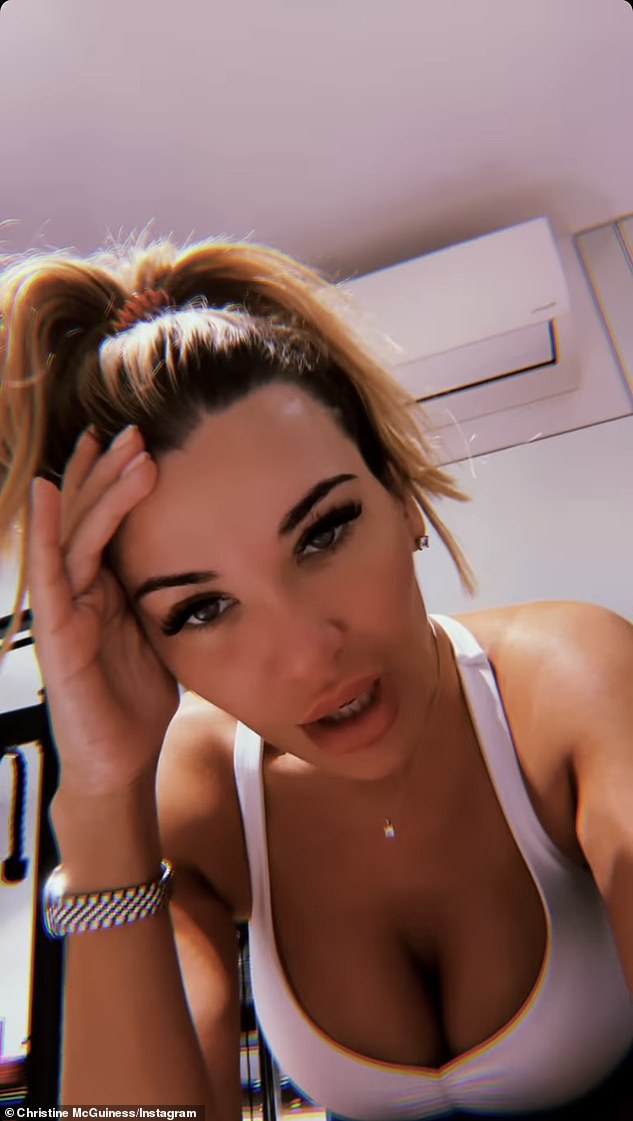 Christine revealed that she "can start her day" after working out, and she showed a montage of her workout to prove it.
Recently, the celebrity disclosed, saying: 'My plan is to try to turn up for my life this year'.
Christine, eager to get back to the workout, wore a skintight gym suit as she walked down to her basement gym.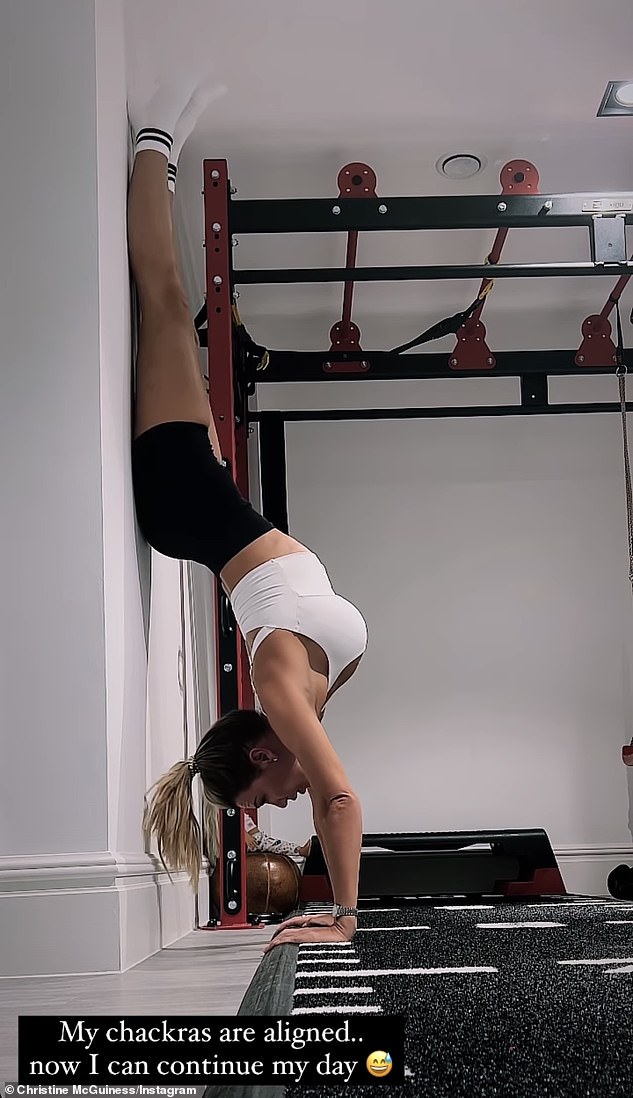 The actress shared a video compilation of her workout routine, which included shoulder weights and handstands.
The star shared the clips to her Story, where she can be seen putting on a hectic performance while desperately trying to catch her breath, she admitted 'I'm absolutely f***ed. This one's a killer'.
Christine's blond hair was pulled back into a ponytail as she continued her exercise routine.
In another video, she filmed her shoulder workout from behind and titled it: 'Favourite always. Strong back, soft heart'.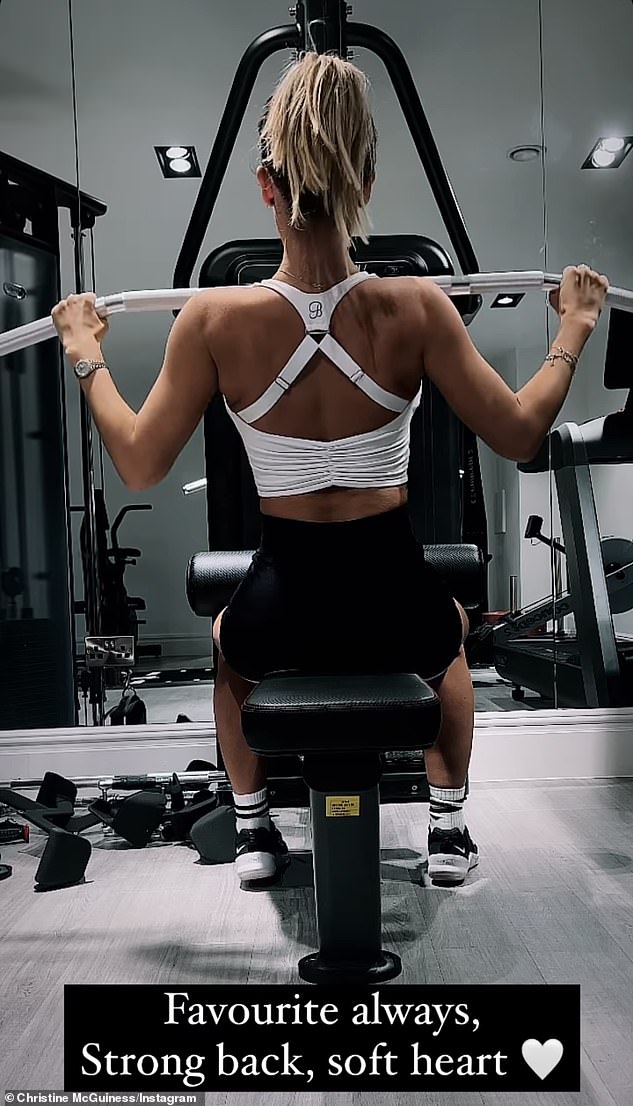 Christine performed a handstand as her last exercise.
She wrote in the video's description: 'My chakras are aligned. Now I can continue my day.'
Christine, who turned 30 this week and posted a video of herself in a revealing outfit complete with tassels and a cake on Instagram, recently revealed that she intended to devote more time to her three children with TV star ex Paddy.
Ahead of the big event, she made the following remarks: 'My plan is to try to turn up for my life this year.
'I feel quite limitless and excited. I really want to just focus on saying 'yes' to more opportunities but also to spending extra time with the children to try to push their boundaries a little bit more.'
Christine made the following comment regarding her three autistic children, Penelope and Leo, age 9, and Felicity, age 7.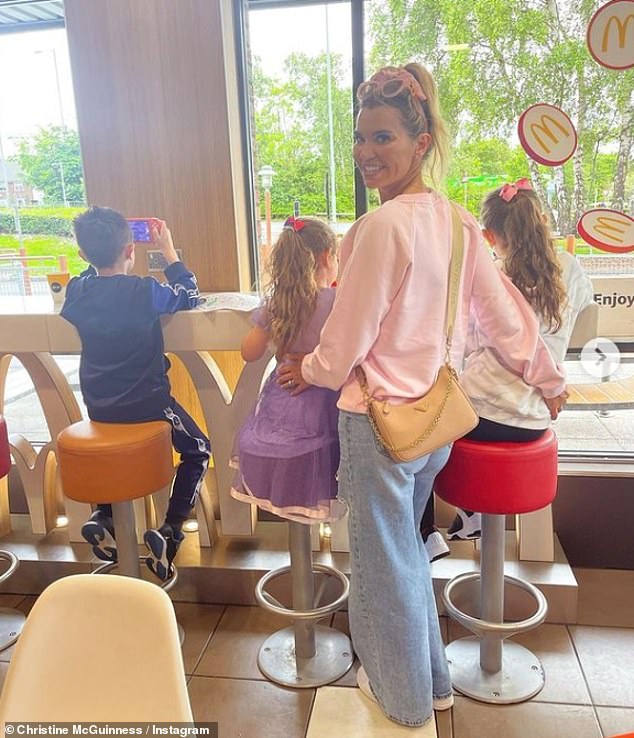 'I want to make sure their needs are met.
'I say every year that I want to take them abroad but I am so determined this year to take them abroad.
'We've done it once before, but it was a couple of years ago and then lockdown happened.
'We've got some lovely memories from a couple of days in Spain.
'I'm looking at somewhere similar, in Europe, like Spain. I don't know how they'll cope on a flight for too long.
'I've been thinking about a villa but I've not made up my mind.
'If we go to a hotel we'll get more of a holiday experience with some water slides. It's just trying to figure out how much I can push their boundaries without doing too much.'
She added: 'I want to prepare them for getting older and just to support them in becoming as independent as possible.'
Christine, who divorced Paddy last year but continues to share a home and raise their children together, recently declared, 'We are family and we always will be.'
READ NEXT :