Courtney Veale, who is a big fan of showing off her bikini body for her fans, wore a skintight black minidress to her farewell party.
Courtney Veale has shocked her audience with a recent selfie of her wearing a revealing minidress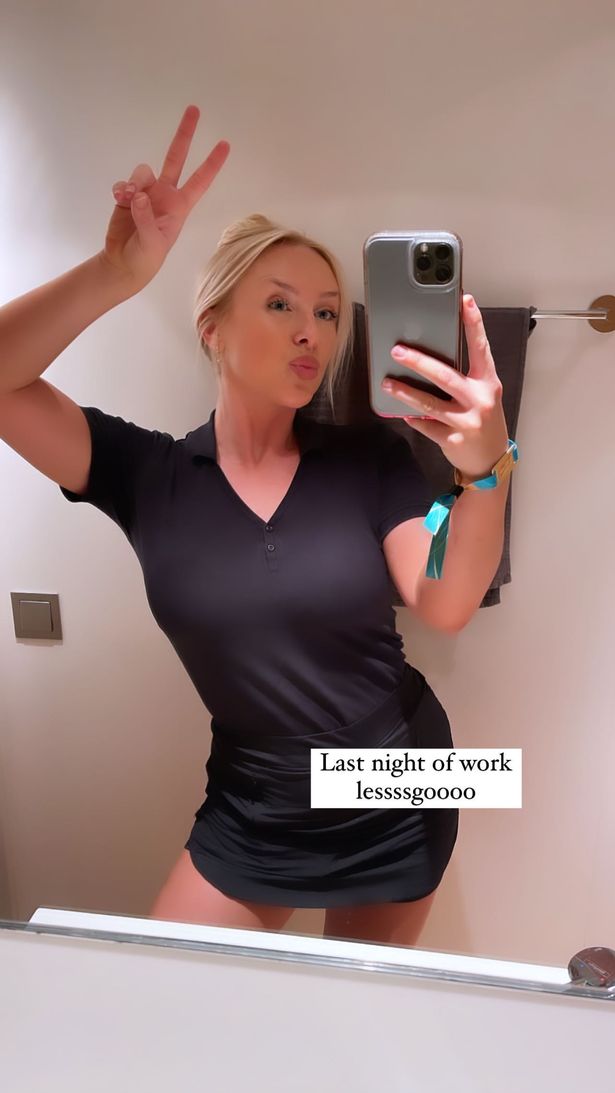 The Bravo icon posted an Instagram photo of herself posing in the bathroom as she got ready for her "last night of work," but the attention she received was largely focused on her revealing attire.
Courtney threw up the peace sign while posing for a photo with her fans, holding her phone in one hand.
Veale then gave the camera a pout, her bright pink lipstick bringing out her lips even more.
She wore a blue wristband and swung her hips elegantly as she pulled her long blonde hair into an updo.
The form-fitting black dress clung to her curves and featured a plunging neckline and short sleeves.
The length of the skirt was perfect for showcasing her tanned legs in the mirror of the ladies' room.
Courtney completed her picture with a caption before beginning her shift: "Last night of work let's goooo."
An admirer remarked, "Wow, you get more and more beautiful all the time." while anther said: "GODDESS."
Veale is no stranger to posting scantily clad pictures of herself to Instagram, and she recently wowed her fans with a stunning poolside selfie.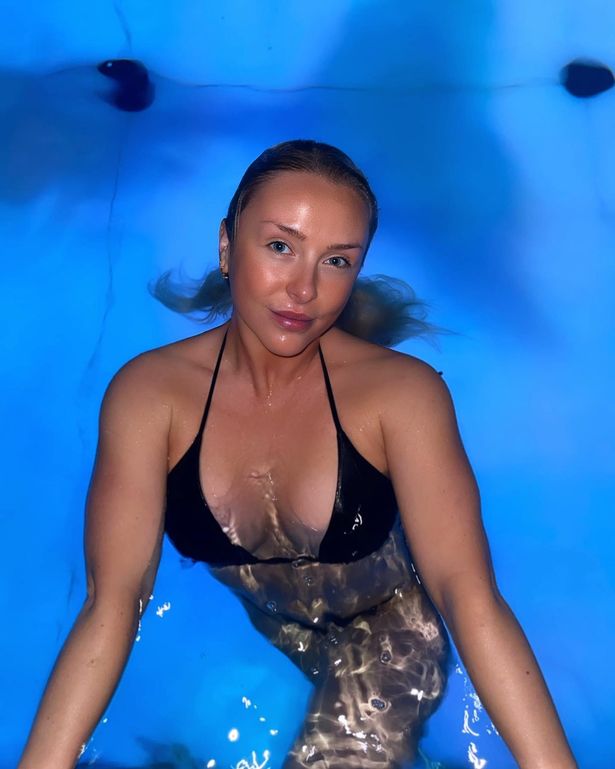 The reality star held onto the edge of the pool and stared up at the cameras, giving the impression that she was a mermaid.
Her long hair was slicked back out of her face, and her flawless skin reflected the light. She posed half in and half out of the water, flaunting her assets in a skimpy black bikini.
Courtney titled this photo and captioned it: "Habibi, come to Egypt," and signed off with a kiss.
Her admirers went wild after seeing her stunning photo and flooded the comments with compliments.
READ NEXT :