Just innings after Kyle Wright left with an unspecified injury, Michael Harris was lifted from the game for injury, as well.
Injury Update for Kyle Wright and Michael Harris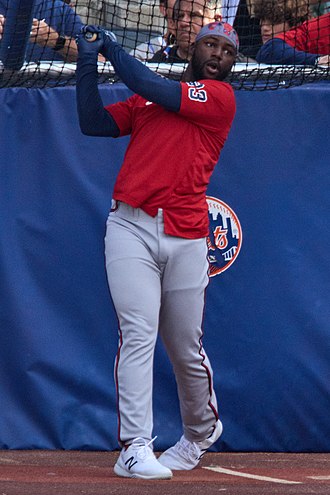 Latest update:
Wright was placed on the 15-day injured list by Atlanta on Thursday due to right shoulder discomfort.
Impact Wright will return to the IL for the second time in 2023 due to a right shoulder injury, having previously been banned from Atlanta's season-opening rotation after being delayed during spring training due to shoulder tightness during his offseason throwing routine.
Atlanta could put Wright through extra testing to see if he has something more serious than swelling in his shoulder, but for the time being, he'll be out for at least the next two weeks.
Meanwhile, Atlanta manager Brian Snitker stated that Harris (knee) will be available off the bench in Miami on Thursday, according to Justin Toscano of The Atlanta Journal-Constitution.
Impact Harris is out of the starting lineup after injuring his right knee on Wednesday, but the injury is not significant.
Snitker observed that the rookie center fielder was due for some rest anyhow as he recovers from a lower back strain that sidelined him for much of April. He should be ready for Atlanta's three-game weekend series against the Baltimore Orioles.
As a whole, Wednesday was a successful day for the Braves. They beat the Marlins 14-6, marking their seventh victory in nine attempts. But there were a few close calls. Both Kyle Wright and Michael Harris had to leave the game due to injuries, but although Harris'sprognosis seemed promising, Wright's does not.
The good news is that Michael Harris, who initially went on the Injured List after an unfortunate fall on a play, will not be placed there. He was taken out of the game for preventative measures and his condition is now unknown.
Unfortunately, Kyle Wright will be joining the Injured List. This is really unfortunate for the 27-year-old righty, who had to postpone his season debut in the spring because of an injection in the same shoulder.
Harris should be able to play against the Orioles this weekend. The predicament Wright finds himself in, on the other hand, is far more unsettling. Shoulder injuries can be extremely frustrating and can drastically change the trajectory of a player's career.
The fact that Wright wasn't in pain enough to want to leave the game is encouraging, but the Braves made the proper call in taking him out. You can't win the World Series in May, so he should take some time off to heal from whatever ails him.
While Wright is out on the disabled list, the Braves may start one of these guys. Tomorrow, Dylan Dodd will take the mound as the starting pitcher. If he does well, it's reasonable to assume he'll stay. In the event of difficulties, though, Mike Soroka has a solid shot at making a comeback to Atlanta.
READ ALSO: