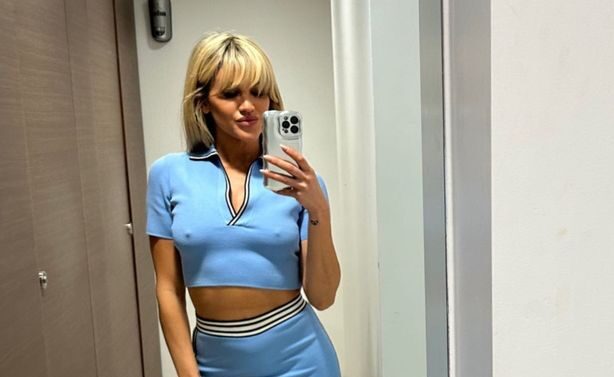 Pussycat Dolls star Ashley Roberts stepped up the heat by removing her bra and wearing a skintight blue co-ord without a top.
Ashley Roberts exposes her breasts in a low-cut outfit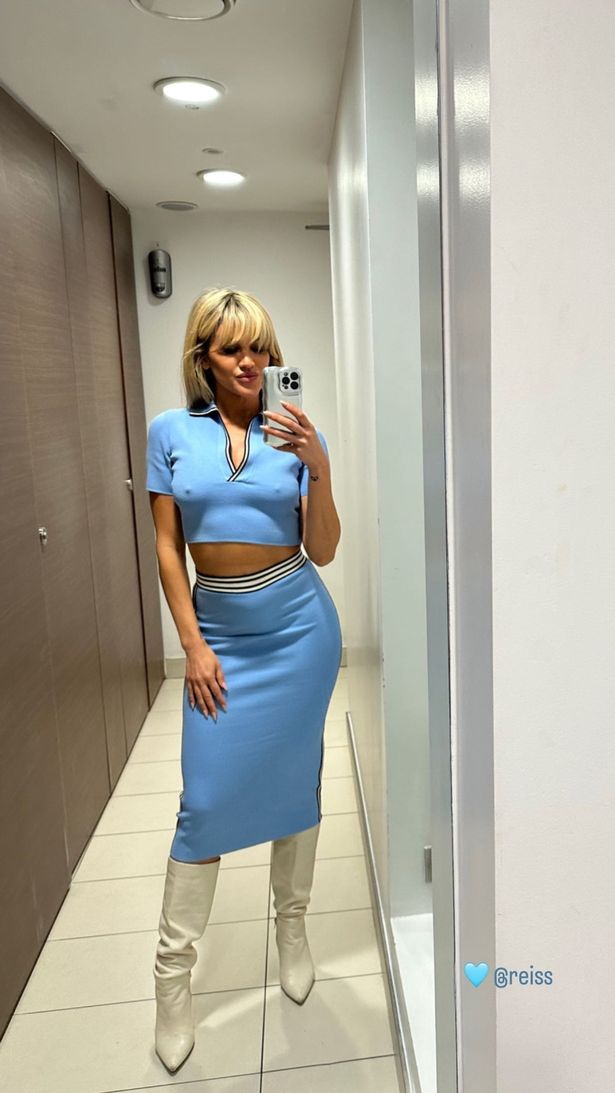 She seldom skips a week without giving her legion of devoted followers a new batch of sizzling photos to peruse on our feeds.
On Friday, Ashley Roberts once again took to the internet to impress with her sense of style.
When she presented her morning show on Heart FM in London, the former Pussycat Dolls singer posed for photos in a skintight blue co-ord in her office.
The blonde bombshell didn't hold back as she took off her bra to show off her gorgeous curves in an impromptu photo shoot.
She was wearing a periwinkle blue crop top with black and white racing stripes down the sides and an open collar.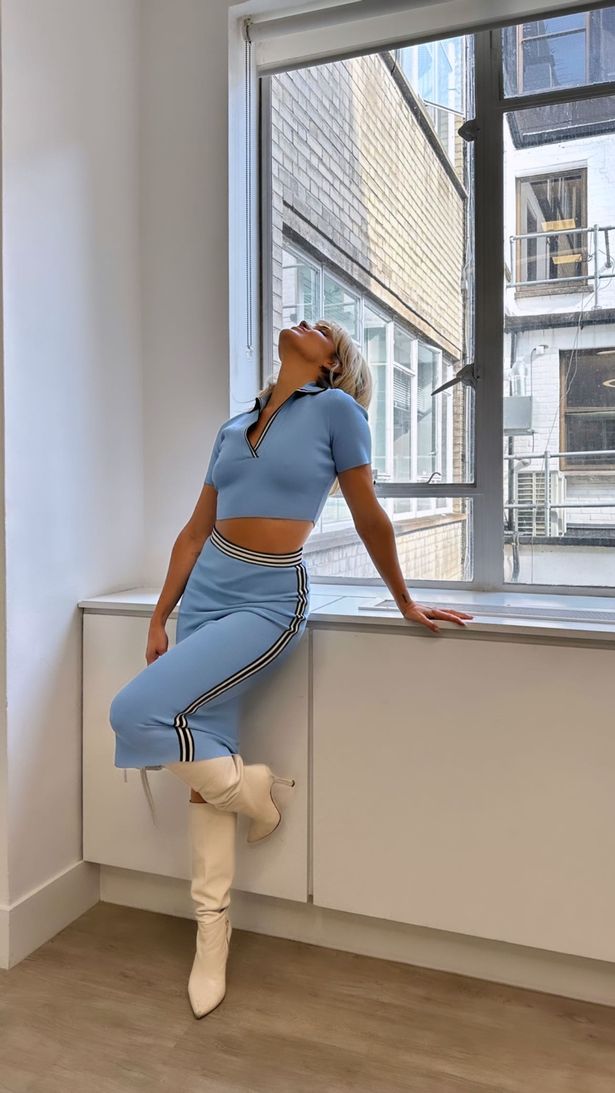 Ashley also wore a complementary midi-length pencil skirt, which complemented the top and highlighted her perky posterior when she posed for the camera.
The presenter strolled through the workplace in a pair of white knee-high boots with high heels, which really set off her outfit.
The singer smoothed the curls out of her thick fringe and the honey blonde locks that usually fall down her back.
She topped off the appearance with a full face of makeup that highlighted her natural beauty and made her look younger by applying blush to the high points of her face.
She captioned the photo with a sarcastic: "Getting ready for the weekend [bicep emoji]"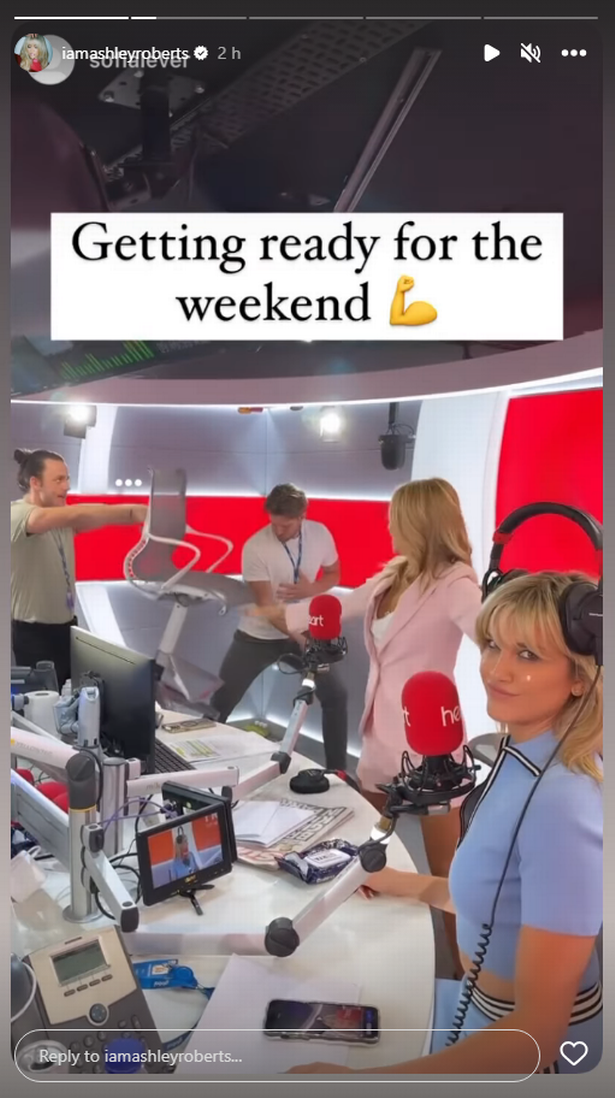 Ashley completed her makeup by applying a brown eyeshadow wash, black eyeliner, and lots of black mascara.
The TV star smeared some pale pink lipstick on her well-known lips and smiled for the camera.
Towards the end of the program, Ashley could be seen gaping at her co-host Amanda Holden as she performed a live fitness routine.
The Britain's Got Talent contestant was filmed squatting while producers raised an office chair like it was a weight.
READ MORE: