Ashley Roberts looks stunning in a cheeky new video in which she poses in a completely translucent dress and puts on a show for the camera.
Ashley Roberts has turned up the heat by exposing her derrèire in a sheer outfit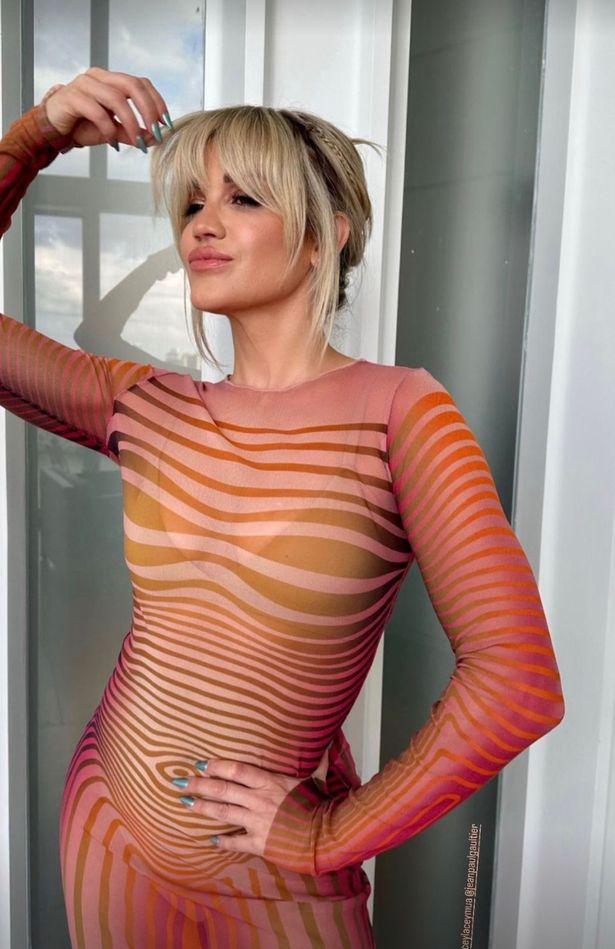 Roberts couldn't help but record herself in the sheer number and give her admirers a sneak peek of her derriere as a tease.
The diva posted the sassy video to Instagram, leaving her legion of followers in awe of her performance.
Ashley smiled to herself, ran her hands over her body, and turned away from the camera in the brief clip.
She laughed as she raised her hands above her head and stared into the distance, her hourglass shape accentuated by the form-fitting clothing.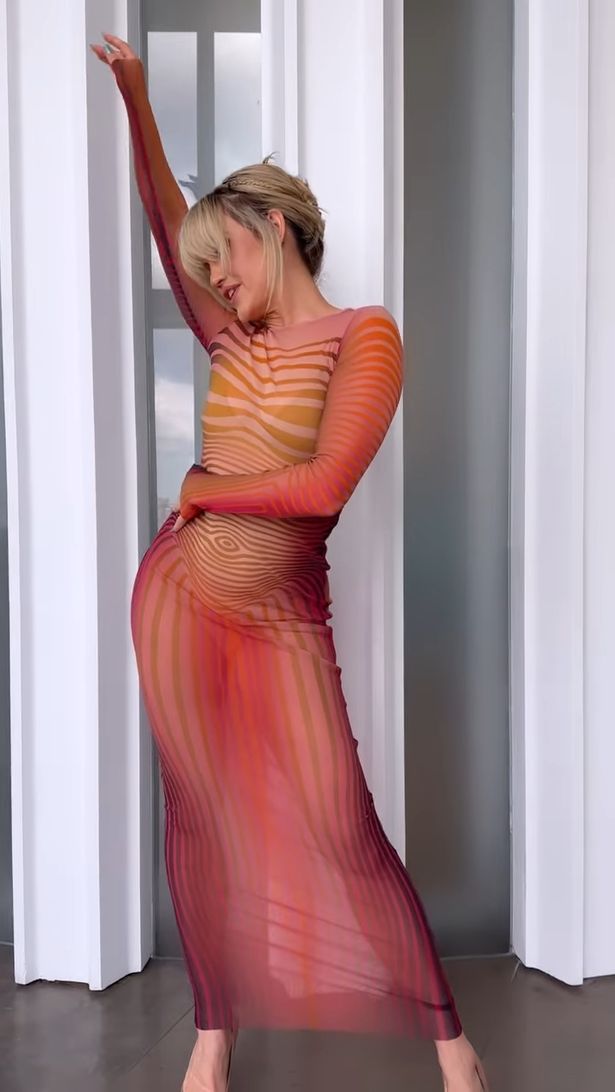 The dress, with its long sleeves and floor-length hem, clung to her curves and highlighted her beauty.
Roberts was cloaked in a red dress with orange lines on the bust and the skirt that accentuated her curves.
Her 704,000 fans could readily see her rear end when she turned around, thanks to the sheer cloth.
The singer for the Pussycat Dolls wore her characteristic fluffy fringe and pulled her signature blonde locks into a sophisticated updo.
Ashley applied a complete face of makeup, including bronzed eyeshadow and bare lips, to enhance her features.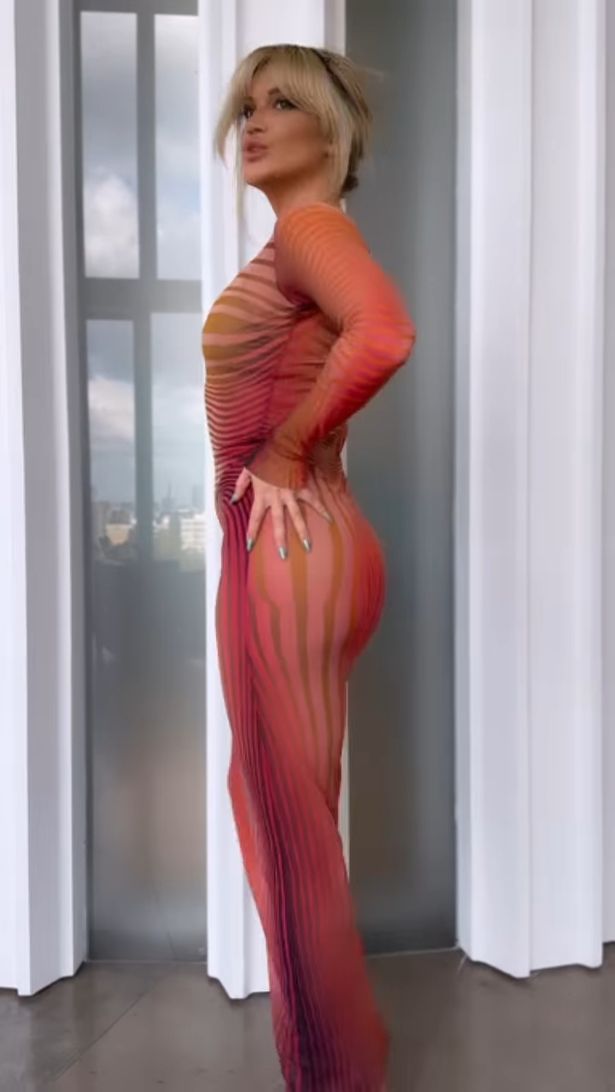 She turned around and walked away from the photographer after popping her hip for the camera.
Ashley smiled impishly as she struck a pose on a wide balcony surrounded by white walls and glass windows.
Roberts completed the post by included a variety of emojis, including a red heart, cherry, fire heart, chilli, and peach.
Smitten listeners went to the comments to discuss the singer's seductive photo.
You look really stunning," they said. How stunning! "[heart eyes]"
Others called the Heart Radio hostess a "babe," "the sauce," and left her flame emojis.
READ ALSO: