Many Minecraft players find it essential to play in a setting that offers them a wide variety of resources or lots of beautiful scenery. We've listed every seed that creates fascinating, resourceful, or beautiful worlds in our Best Minecraft Bedrock Seeds 1.19 & 1.18 below. Hopefully this article will help you in finding the ideal seed.
Best Minecraft Bedrock Seeds List 1.19 & 1.18
Version 1.19
Biome War Island: 5890542
Structure Cluster Spawn: 3546842701776989958
The View from 1.19: 5147723731320877628
Version 1.18
Coralush Cave: 599282705
Crater Mountain Island: 162712994
King of Bedrock: 1663935988
Mountain Faceoff: 8624896
The Cliffside Mansion: -1834441039
Biome War Island
Code: 5890542
Key Locations
Ancient City: -280 184
Outpost: 488 360
Village: 216 -888
Jungle Temple: 1096 312
Ancient City: 472 40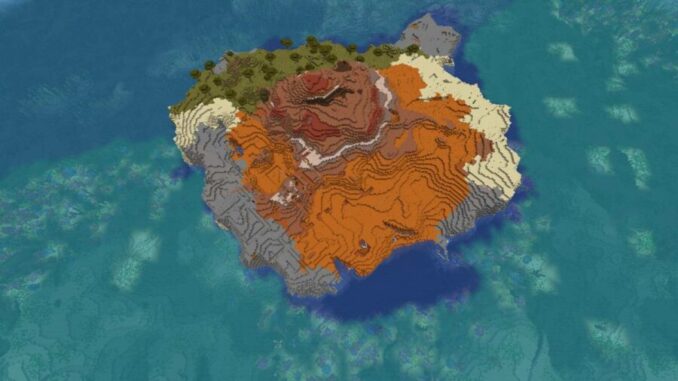 Nearly every biome and structure added in Minecraft 1.19 can be found on the enormous 2,500-block-diameter spawn island. The majority of the biomes from previous updates are also included, along with a number of Outposts and Villages. This island ranks among the top Bedrock seeds for early 1.19 because almost every resource in the game is accessible right at spawn.
---
Structure Cluster Spawn
Code: 3546842701776989958a
Key Locations
The Clash: 205 155
Jungle Temple: 616 -318
Desert Temple: -152 808
Ocean Monument: -216 -792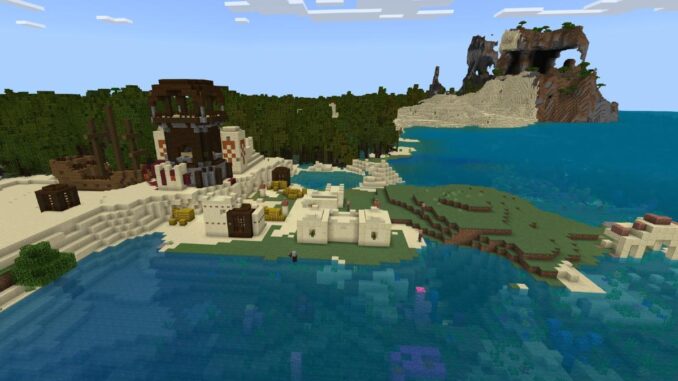 This seed is ideal for running a Speedrun game with a unique twist. Within 1,000 blocks of spawn, you can find most climate combinations (and consequently, most biomes), as well as a group of five different buildings. An Outpost, a Desert Village, a Shipwreck, a Nether Portal, and a Desert Temple are among the clashing buildings!
---
The View From 1.19
Seed: 5147723731320877628
Key Locations
Cluster of Ancient Cities: Southwest (-X, +Y) of spawn
Badlands: -540 190
Mangrove Swamp: 750 -1800
Village: -432 -70
Village: -768 -704
By placing you in a Stony Peaks biome that looks over dozens of other biomes, different buildings, and stunning views, The View From 1.19 offers the best of both versions. It really is the best seed to fully experience everything in 1.19.
---
Coralush Cave
Seed: 599282705
Key Locations
Coralush Cave: North (negative Y) of spawn
Coral Biome: -184 -22
Large Ruin (Cluster): -600 72
Shipwreck: -648 -200
Village: 800 240
With this seed, you are spawn next to a stunning little oasis with a coral reef in the water and multi-story Lush Caves in the surrounding cliffs. A large portion of the Coral Reef is located within 200 blocks of spawn, which will please players who want some extra Coral Reef. The beauty of this spawn is sufficient justification to make it your primary survival world.
---
Crater Mountain Island
Seed: 162712994
Key Locations
Village: -296 200
Ruined Portal: -600 24
Shipwreck: 248 104
Buried Treasure: -56 -56
Buried Treasure: -56 24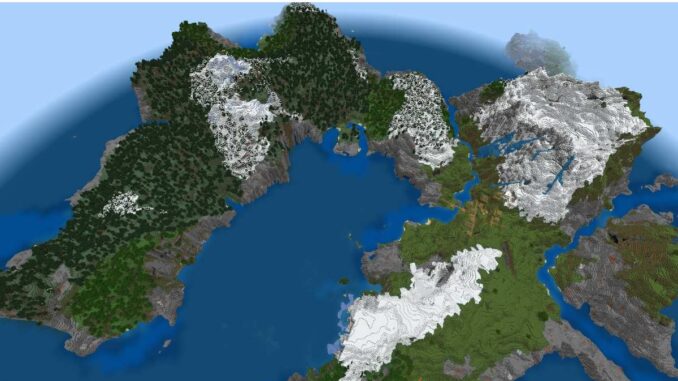 This enormous starting island has a single, strategically placed village in the middle of a sizable mountain crater. There are mountains on the entire island. Keep an eye out for Hidden Treasure! This amazing island spawn has more than 50 of them.
---
King of Bedrock
Seed: 1663935988
Key Locations
Woodland Mansion: 264 616
Pillager Outpost: -792 504
Village: -936 760
Village/Stronghold: 824 1320
Ocean Monument: 1256 152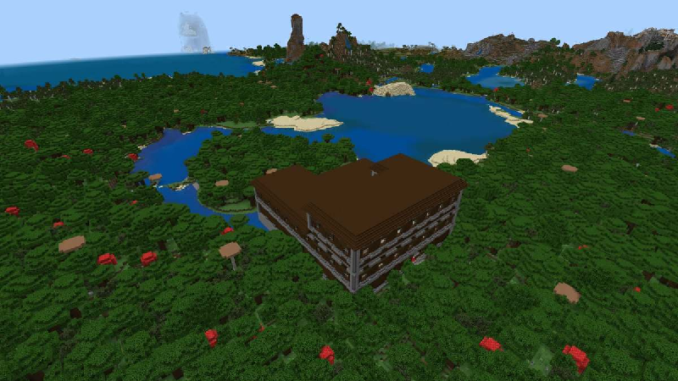 Just 500 blocks from the spawn point is the Woodland Mansion. You'll discover that this seed may end up being one of your final homes once you've settled there. Almost all Overworld biomes and structures are found within 2000 blocks of spawn (except Igloos). A village located directly above a stronghold is not far from the mansion.
---
Mountain Faceoff
Seed: 8624896q
Key Locations
Village: -216 -264
Village: 232 232
Pillager Outpost: -584 296
Pillager Outpost: 200 536
Ruined Portal: -280 40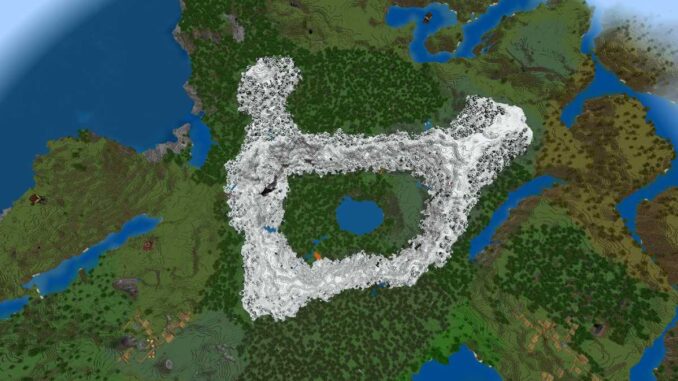 You can walk to two mountainside villages from where you spawn, which are close to a stunning ring of mountains. Within a few thousand blocks of spawn, you can find almost every biome and almost every structure. This is the perfect seed to use in 1.18!
---
The Cliffside Mansion
Seed: -1834441039
Key Locations
Shipwreck #1: 24 -184
Shipwreck #2: -152 -184
Village: 88 -840
Nether Portal: -600 -360
Cliff Mansion: -856 -584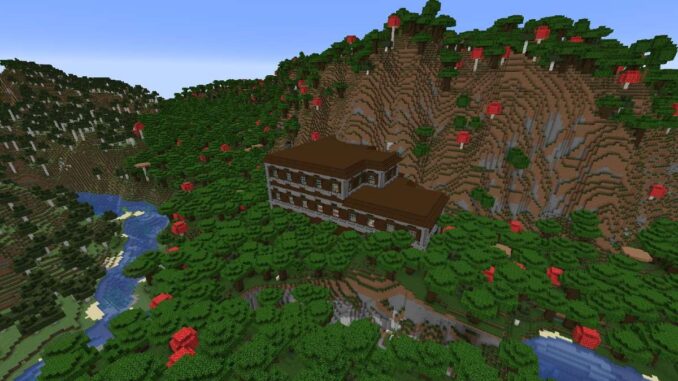 Enjoy the breathtaking scenery from a Woodland Mansion that is well-protected in this ideal illustration of the peculiar 1.18 world generation mechanics. The majority of this Mansion was constructed into the base of a cliff. Once you liberate the Mansion from Illager's control, you'll have a sizable large that you only need to guard from one side!