Start your Minecraft in a beautiful meadow with these seeds! The Meadow Mountain was a new sub biome added to Minecraft 1.18: Caves & Cliffs Part 2 update. This biome is filled with flowers and sheep, donkeys and rabbits spawn. It's an idyllic setting to start your Minecraft adventure. To help you find the perfect Meadow setting, we've discovered some of the best Mountain Meadow Seeds and listed them below.
Best Minecraft 1.19 & 1.18 Meadow Mountain Seeds List
Version 1.19
A Meadow for your Castle: -5930464648540265214
Meadow Mountain Valley: 460628901
The Ravine at Hilltop Meadow: 937937323
Version 1.18
Perilous Peninsula: -121581799917678842
Snowy Road: 1401143922128689540
The Slime Bowl: 5513533723593894861
A Meadow For Your Castle
Seed: -5930464648540265214
Key Locations:
Nether Portal: 88 72 (Java only!)
Best Meadow: -120 -66
Meadow: -10 201
Meadow: 20 325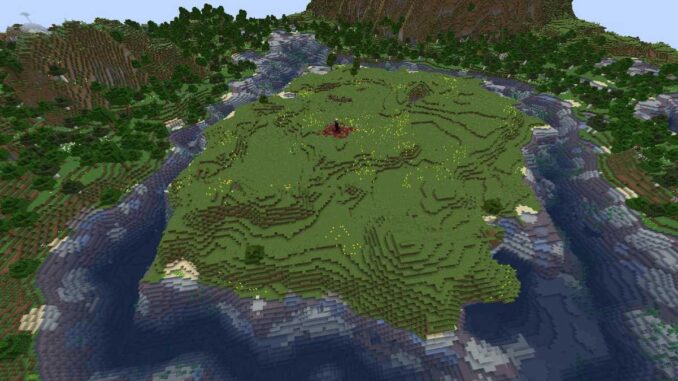 You are spawned on a sunflower field with a split river encircling it. The river acts as a built-in moat for your castle and gives you control over a sizable but manageable area of land. There are a number of mountain meadows nearby for you to play in when you need a break from your castle.
Meadow Mountain Valley
Seed: 460628901
If you don't mind that it's in the valley of the mountain, this is a great Meadow Mountain start for 1.19! You start out on a ring of mountains that surround a lovely valley of meadows. There are several more Meadows, some of which are hundreds of blocks long, beyond the ring of mountains.
The Ravine at Hilltop Meadow
Seed: 937937323
Key Locations:
Meadow Ravine Entrance: 160 -300
Cliffside Meadow: 170 85
Ancient City: 536 -760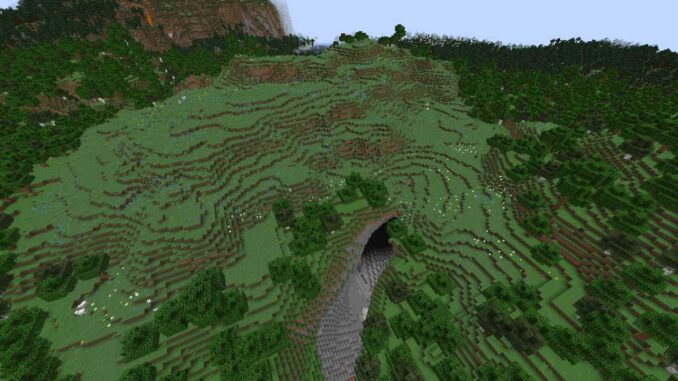 A lovely and tranquil seed. A majestic Meadow Mountain that conceals a ravine on the other side of spawn will be encountered if you travel north from spawn. Go south to find a breathtaking view from a Meadow perched atop a mountain cliff.
Perilous Peninsula
Seed: -121581799917678842
Key Locations:
Pillager Tower: 49 -527
Village: 130 -349
Underwater Ruined Portal: 18 162
Shipwreck: 915 -240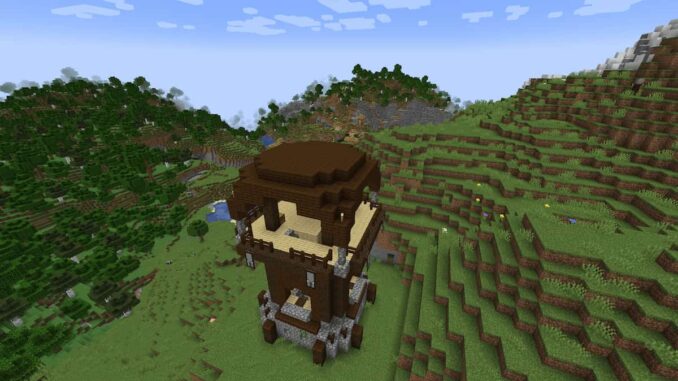 The only route out of this submerged peninsula is blocked by a Pillager Tower. This is an incredible location if you fancy playing some tower defense in Minecraft, as you'll have to be extra careful of raids!
Snowy Road
Seed: 1401143922128689540
Key Locations:
The Meadow: 600 300
Village: 400 625
Ruined Portal: 672 368
Mineshaft: 700 400
It takes a little while to get to this one from spawn, but it's worth it. You must climb a mountain to the south-east after starting out in a snowy wasteland to get to the meadow that lies beyond. In all honesty, one of the main draws is that this area is close to a sizable frozen mountain.
The Slime Bowl
Seed: 5513533723593894861
Key Locations:
Village: -302 25
Pillager tower: -400 310
The Slime Bowl: -20 65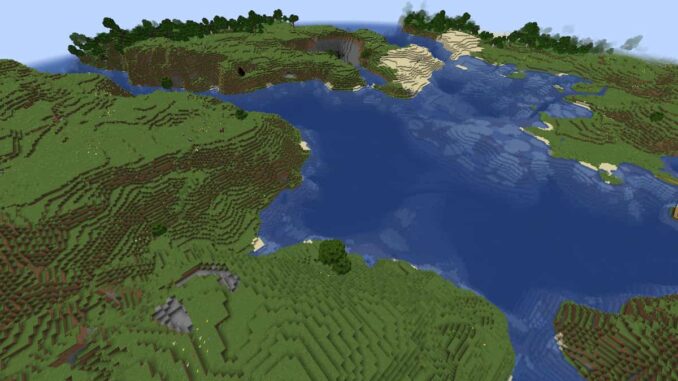 You only need to take a few steps to the north of where you spawn to find a series of mountains, including a meadow mountain biome. Additionally, a village and a sizable Pillager outpost with three captured Iron Golems are close by. A really intriguing beginning.