Gracie Hunt, the daughter of Chiefs CEO Clark Hunt, has been hyping up the upcoming season with a stunning photoshoot wearing Kansas City Chiefs gear.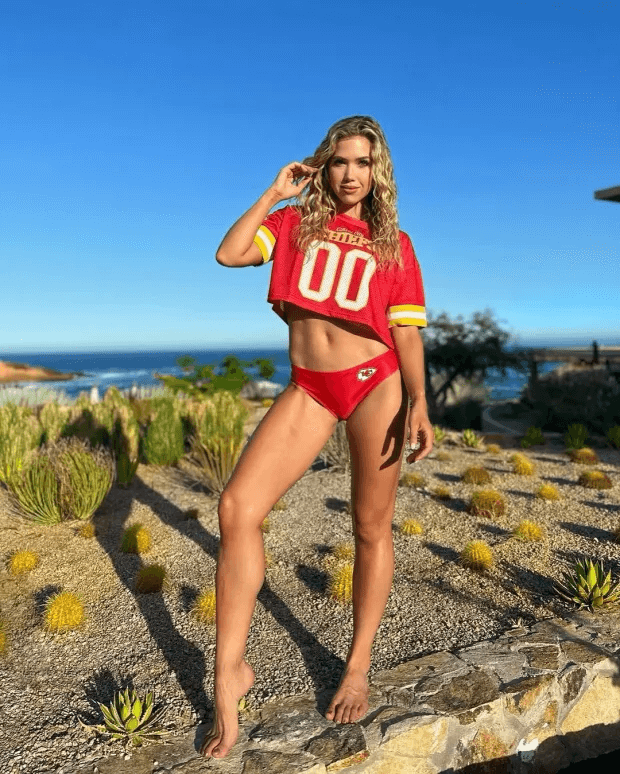 She posted pictures of herself posing in a red bikini and cutoff Chiefs jersey ahead of the season-opening game against the Lions on Thursday.
The Instagram post depicted her posing in front of a seaside view. "Today's the day! It's felt like a drought without football. Who's ready for the regular season?!"
The racy snaps drew adoring comments from her over 375,000 followers.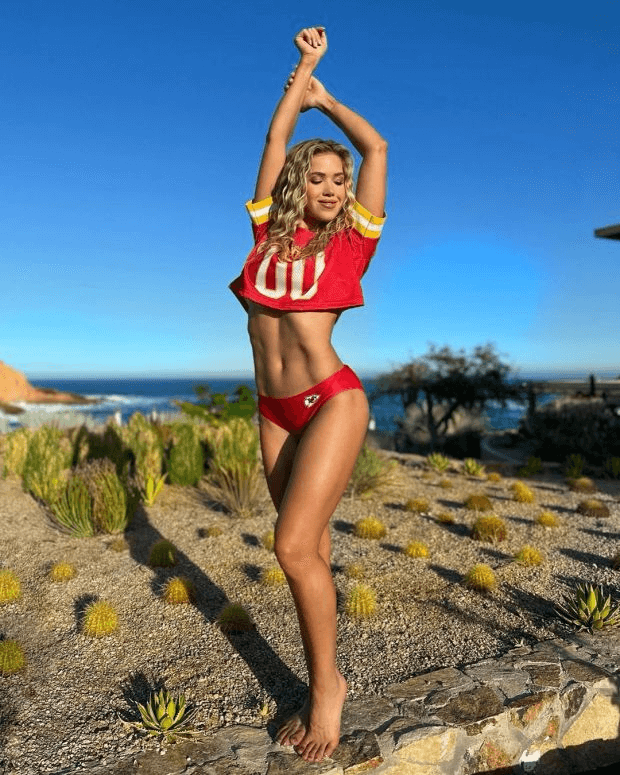 One fan wrote: "Gracie, you look so beautiful in red. Good luck to your Chiefs tonight."
The second said: "I love how you wore that bikini!! Your hair looks great curled! I'm so excited for football tonight!!! Arrowhead's going to rock tonight!! Go, Arrowhead!"
A commenter said: "Gracie Hunt is one of the coolest women on earth! Thank you for making the world a better place!"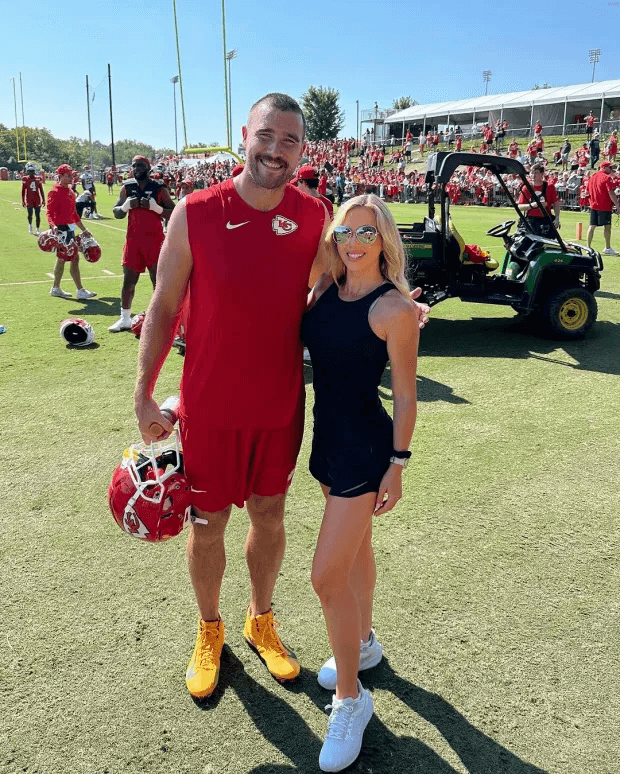 Read next :
About Gracie Hunt :
Gracie Hunt is the daughter of Kansas City Chiefs part owner, chairman, and CEO Clark Hunt and Tavia Shackles. She was born in Dallas on March 29, 1999.
In 2017, she enrolled at Southern Methodist University (SMU) in Dallas. She graduated from SMU last year with a bachelor's degree in sports management.
In April last year, when she was 22 years old, she won the Miss Kansas USA crown.