Kourtney Kardashian wowed them in a skintight leather corset as her 214 million Instagram followers fawned over her newly bleached-blonde hair.
Kourtney Kardashian looks stunning in a corset after undergoing a dramatic 'hair makeover'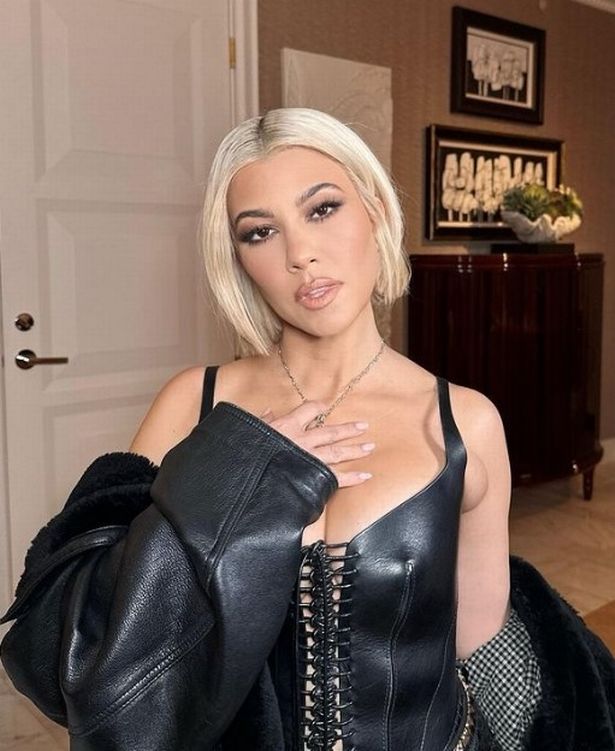 When it comes to their hair, the Kardashian sisters are no strangers to drastic transformations. Kourtney Kardashian Barker, on the other hand, has always been on the dark side when it comes to her hair color, maintaining her signature dark brown locks through the many different hairstyles she's tried over the years, including a short bob on a Valentine's Day trip with husband Travis.
Kourtney, like her sisters Kim and Khloe, has recently decided to try out a lighter hair color, trading in her former glossy black bob for a platinum blonde one.
Kourtney Kardashian has uploaded three photos to Instagram, all of which feature the reality star looking stunning in a leather corset, causing a frenzy among her millions of followers.
In the revealing black top with a lace-up front, the POOSH founder flaunted her ample cleavage.
Kourtney wore an off-the-shoulder leather jacket with a fur lining and a diamond necklace with a heart-shaped pendant to go with her outfit.
Kourtney's incredible hair transformation to a bleach-blonde bob, a major shake-up from her former raven tresses, was another major talking point of her look.
Kourtney's new bob is parted in the middle, and she wears smoky eye shadow and bare lips to complete her look.
She writing: "I literally have been waiting for this blonde moment omg."
Kourtney posted photos of herself on Instagram without a caption, but she explained in a story post that the outfit was a nod to her 17-year-old self.
The reality star did post a throwback photo from her teenage years and explain: "17 year old Kourt strikes again!"
From behind the camera, Kourtney flashed another grin as she continued: "1995 bored during finals, convinces someone to dye my hair blonde to procrastinate."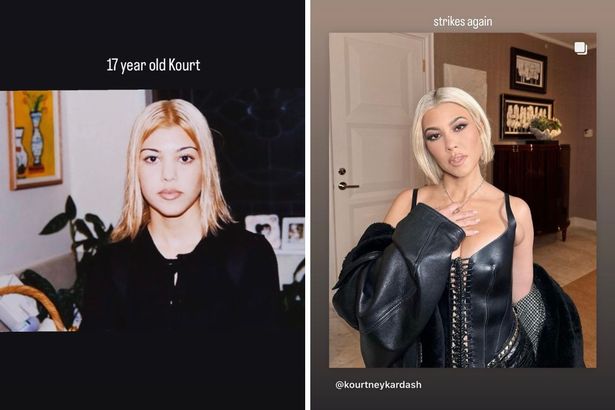 It's comes after Kourtney Kardashian was dressed like a rockstar in a black mini skirt and knee-high black boots to shows off her new bob at Casino in Sin City
The stunning 43-year-old model sat at a row of slot machines in a Las Vegas casino for an impromptu photo shoot as she watched a UFC fight this weekend.
READ NEXT: