Taking to the beach in a sheer dress, Dua Lipa posed with her signature pout on a rock against the lush landscape in a series of seaside snaps.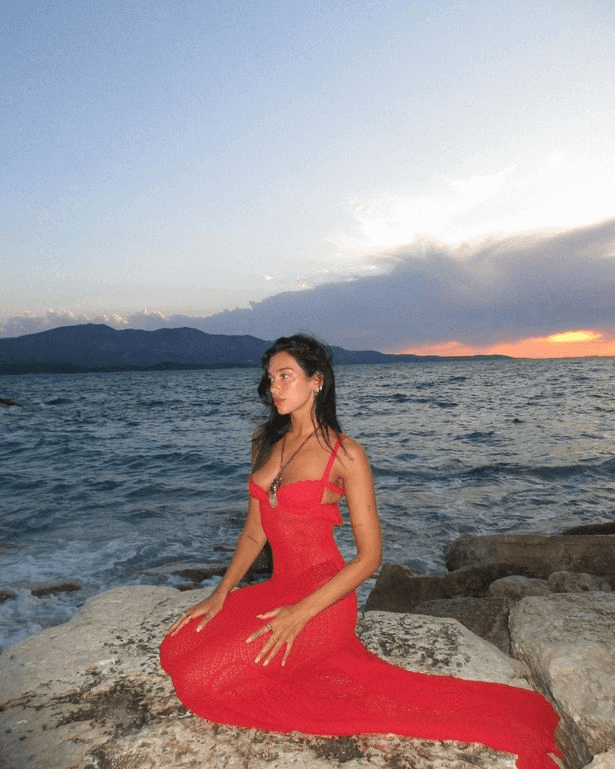 A red crocheted beach dress, sheer and flowing, gave a peek at Dua's toned and tanned figure.
The pop star went makeup free, and accessorized with a chunky gold pendant and a number of gold rings.
A second picture shows Dua with a sensual over-the-shoulder look that puts the stunning landscapes to shame.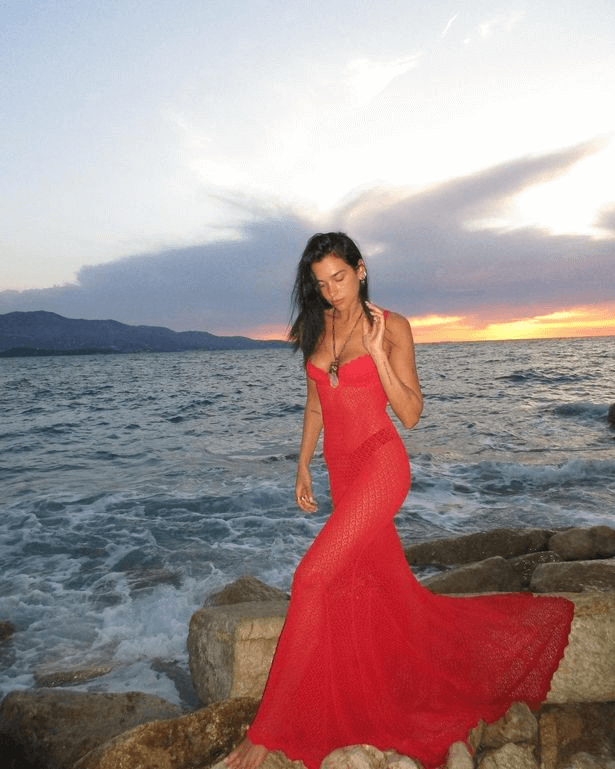 As noted in the post's top comment, her Barbie character looks a lot like a mermaid.
Another commented, "This scene reminds me of something I once saw on a screen".
Another joked, "Black lingerie and red dresses for an albanian flag. A true queen."
One account wrote "ARE U KIDDING ME? ",
while others wrote "Dream girl," "The most beautiful," and "Gorg."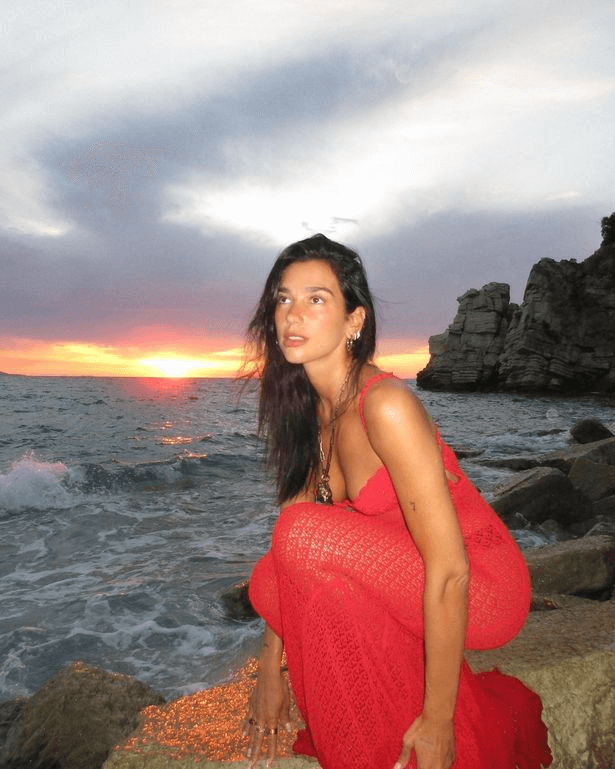 Read next :
About Dua Lipa :
In addition to her mezzo-soprano vocal range and disco-influenced production, Dua Lipa (born 22 August 1995) has received critical acclaim and media attention.
Throughout her career, she has been awarded six Brit Awards, three Grammy Awards, two MTV Europe Music Awards, two MTV Video Music Awards, two Billboard Music Awards, two American Music Awards, and two Guinness World Records. Time 100 Next named her in 2021.