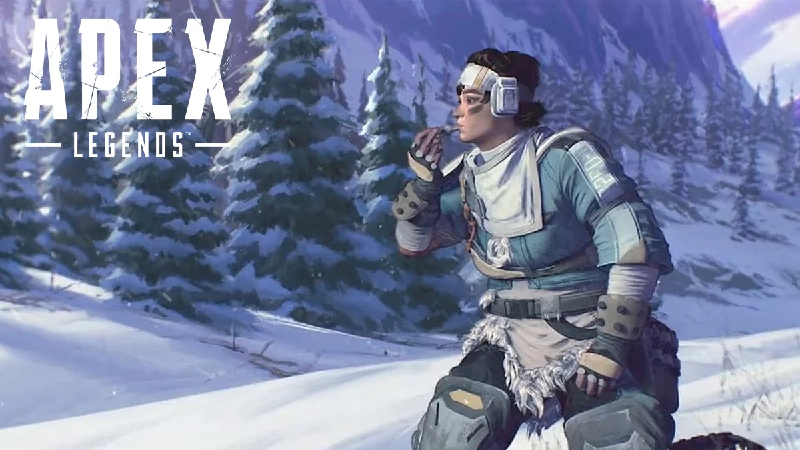 Respawn Entertainment has responded to the temporary removal of the tap strafing mechanic from Apex Legends.
What is the  Tap-strafing ?
Tap-strafing allows players to quickly change their direction without losing speed, giving them the opportunity to perform clever maneuvers and get out of sticky situations.
On August 16, players discovered that the movement mechanic had been removed shortly after receiving an accidental nerf. However, now it has returned and the developers have addressed the issue.
Several players, like NRG's Chris "sweetdreams" Sexton, discovered that after tap strafing seemed to have disappeared from the game, their ability to pull off the movement tech would randomly come back or partially return.
Players reported that they couldn't rotate past 90 degrees and wondered if the developers had nerfed the mechanic. Shortly after these complaints, the mechanic was removed from Season 14 entirely.
Apparently tap strafing is no longer possible in #ApexLegends as of right now.

Unclear if it's a bug or deliberate hotfix 👁👄👁

— Apex Legends News (@alphaINTEL) August 15, 2022
Respawn Entertainment responded by confirming that the tap strafing issues were something they were looking into. They then confirmed that they had fixed the issue and that players would be able to use the tap mechanic once more.
Heads up, legends 📢

We've seen your reports about issues with tap strafing in @PlayApex after today and are looking into it. Thanks for being patient while we sort this one out.

— Respawn (@Respawn) August 15, 2022
It's reassuring to know that the developers responded to feedback about the touch strafing issues extremely quickly, and many fans had fun talking about the community's reaction during their absence.
Tap strafing went down for 2 hours in Apex Legends and is now back up and PC players went into full melt down mode. Now I understand the daily aim assist crying.

— Thordan Smash (@Thordansmash) August 15, 2022
Apex Legends Wiki
Apex Legends
Developer(s)
Respawn Entertainment
Publisher(s)
Electronic Arts
Director(s)
Steven Ferreira
Producer(s)
Ben Brinkman
Designer(s)
Jason McCord
Artist(s)

Robert Taube
Kaelan De Niese
Ryan Lastimosa
Benjamin Bisson
Jung Park

Writer(s)
Mohammad Alavi
Composer(s)
Stephen Barton
Series
Titanfall
Engine

Source
Unreal Engine 4 (Mobile)

Platform(s)

Microsoft Windows
PlayStation 4
Xbox One
Nintendo Switch
PlayStation 5
Xbox Series X/S
Android
iOS

Release

Windows, PS4, Xbox One
February 4, 2019
Nintendo Switch
March 9, 2021
PS5, Xbox Series X/S
March 29, 2022
Android, iOS
May 17, 2022

Genre(s)
Battle royale, first-person hero shooter
Mode(s)
Multiplayer