Continue reading for MW2 and Warzone 2 Season 2 leaks and rumors, including release date, maps, weapons, and more.
Warzone 2 & MW2 Season 2 Leaks – Release date
Season 2 of MW2 and Warzone 2 is expected to begin on February 15/16, according to renowned leaker CODSploitz, though this has not been confirmed by Infinity Ward. This is due to the planned end date of the final Season 1 bundle, which indicates that the next season will begin shortly thereafter.
https://twitter.com/codsploitz_imgs/status/1615159550239297547?s=20
Many players believed that the new season would begin on February 1, and while this is still possible, historical trends suggest that a new season will not begin until the previous season's store has been updated.
Leaked weapons
The Crossbow is the only weapon that has been revealed so far, but it is likely to please at least a portion of the fanbase. This weapon has appeared in multiple Call of Duty games since Black Ops, with CODSploitz distributing it once again.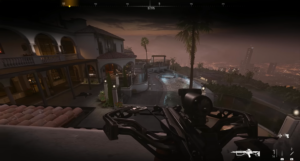 After making an appearance in the campaign, the enhanced bow was bound to make its way into multiplayer. It's not the most effective weapon due to its single-shot design, but in the right hands it can be a lot of fun—and every game needs some of that now and then.
Leaked maps
So far, the only confirmed Season 2 map is Castle, which first appeared in World at War and then returned with Vanguard in 2017. This was initially leaked in early December, when Season 2 promotional art featuring Japanese castles made its way into the wild.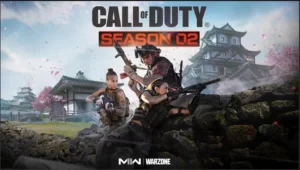 Aside from the obvious reference to Castle's return, the image also suggests a general theme for Season 2's cosmetics, as another promotional image shows an operator holding a katana.
It's possible that Season 2 will follow Season 1's map release pattern, with Shoot House being added at the beginning and Shipment receiving a refresh in the middle of the season. Taking the promotional images into consideration, Castle seems to be the opening map, so it's possible that another will be released in a month or so.
Will there be a ranked mode in MW2 in Season 2?
Treyarch is in charge of the ranked portion of MW2 and stated at the game's launch that the mode would not arrive until 2023. Vanguard's ranked mode was scheduled in a similar state, with its eventual release occurring in February of the game's cycle, so it's possible that it will be released alongside the new season.
This concludes the current leaks and rumors regarding MW2 and Warzone 2 Season 2.