Baseball's Mets, who are hoping to win the World Series, need Correa's talent.
Carlos Correa, the Mets, and everyone involved are still optimistic about the deal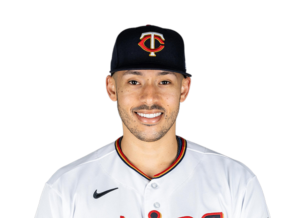 Jon Heyman, a baseball columnist for the New York Post and an insider for MLB Network, provided some updates on the situation between the Mets and Correa last night.
"There seems to remain reason for a decent dose of hope. The Mets and Correa's camp have been said to be trying to work things out since the team mentioned an issue with Correa's physical examination … The sides seemed excited and motivated to do this deal when it was agreed to, and with the Mets and Correa's camp said to be 'working on things' Saturday, there has appeared to be some optimism things could be worked out."
Heyman added: "Ultimately, the sides may need to agree on language to protect the Mets, at the least. It isn't known whether Correa is motivated enough to agree to any sort of reworking of the terms, or even if the Mets will suggest anything along those lines."
There is definitely some good news from Heyman there. The Mets and Correa will hopefully find a solution soon.
Recently turning 28 years old, Correa is a gifted and accomplished player. The Mets urgently need a resolution with Correa because, as Steve Cohen has noted, they needed more offense this offseason and Correa is the key piece who can put it over the top.
In the end, it does appear most likely that a revised contract between the Mets and Correa would be reached. If everything went wrong and the two could not make something work, it would be extremely disappointing.