The Los Angeles Lakers are one team looking to be buyers by Thursday, and they've been linked to a handful of players.
A reporter suggests a five-player trade that would put the Laker back in the hunt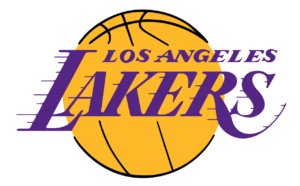 The Los Angeles Lakers need to make a move before the trade deadline on February 9th, as time is running out. After failing to acquire Kyrie Irving, who is leaving to join the Dallas Mavericks, the team must now look elsewhere for a much-needed boost.
The Lakers have a 25-29 record, good for 13th in the Western Conference; star player LeBron James has been vocal about the team's need for reinforcements, with reports indicating that Irving is James' top target. The club led the charge in trying to sign the eight-time NBA All-Star, but ultimately couldn't meet the Nets' demands.
In a recent piece for the global sports news leader, ESPN's Andre' Snellings said:
"Phoenix Suns reserve power forward Jae Crowder, who has been away from the team all year demanding a trade, and reserve point guard Cameron Payne, a better passer and shooter than Beverley prone to erratic offensive output, would be traded to the Los Angeles Clippers for the expiring $13 million contracts of defensive stalwart Patrick Beverley and fringe rotation forwards Wenyen Gabriel and Juan Toscano-Anderson."
Crowder is a floor-spacing, versatile defensive forward, and he started at the four on two consecutive playoff teams that fell short of the NBA Finals.
Of course, it's important to note that this isn't the kind of deal that, by itself, would make the Lakers title favorites again.
Yet, if packaged with the trade of Russell Westbrook's expiring $47.1 million contract and a draft pick for some better quality role players, it would certainly help flesh out LA's roster depth.
It's already established which players the team is willing to trade away; the only remaining question is which players will be added.