Amanda Holden, the 52-year-old ageless beauty ditched her bra yet again as she strutted her ageless figure in a clingy green two-piece.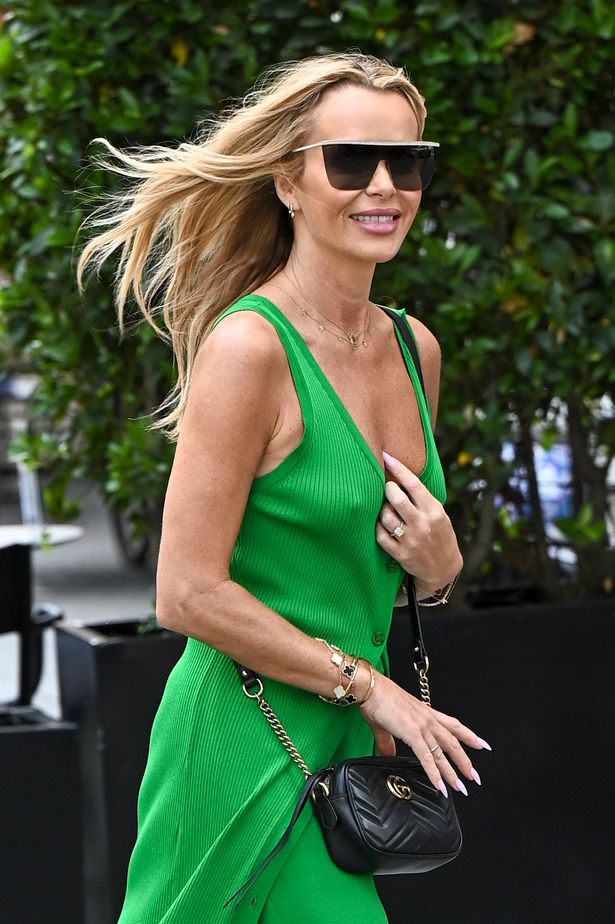 With another jaw-dropping clip, Amanda bends forward before swinging back her blonde tresses to demonstrate the comfort of the outfit.
In the video, she said: "Good morning, everyone. I hope you are well. It is Friday. Green is my favorite color. I have been wearing this outfit for quite some time.".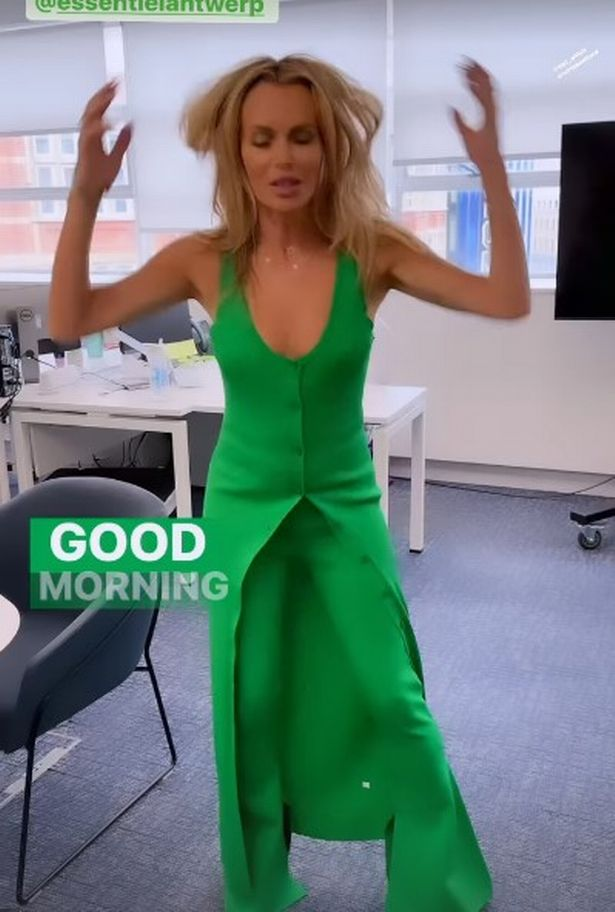 "I have been so excited to wear it. The label says it is Essential Antwerp. I am going to put all the tags on and up so you can see it but essentially it is like this gorgeous long green cardigan with these flares which I have hoisted up because they are quite long."
As she continued, "but it's super comfy. It's so Wimbledon. Maybe… Maybe I should have saved this for next week. It's perfect and I have lots of things on. Have a fantastic weekend!"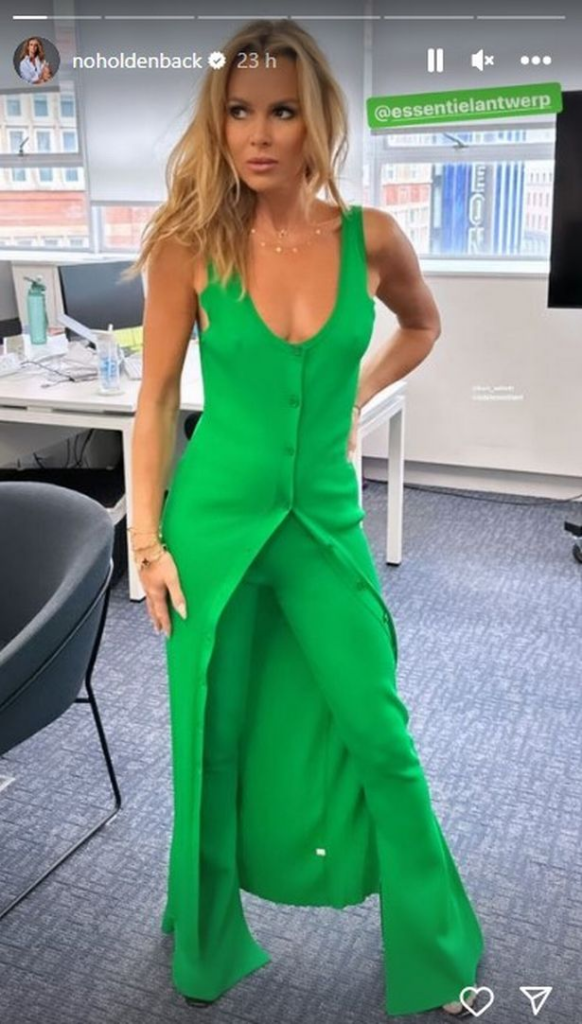 Read next : 
About Amanda Holden :
Amanda Louise Holden is an English media personality, actress and singer. Since 2007, she has been a judge on the television talent show competition Britain's Got Talent on ITV. She also co-hosts the national Heart Breakfast radio show with Jamie Theakston on weekday mornings.