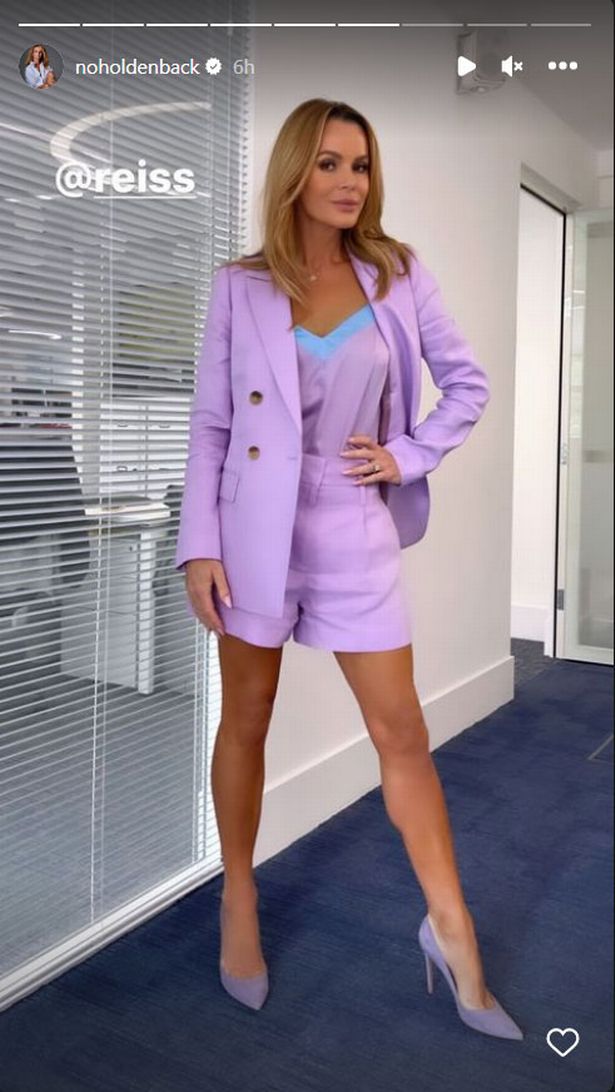 Amanda Holden has once again impressed her followers with her fashion sense, this time by wearing a braless, two-piece mini-suit.
Amanda Holden doesn't wear a bra as she "gets her pins out" in a tiny lilac mini-suit
In an Instagram video, Amanda wowed her followers by proclaiming, "Good morning, happy Tuesday – now all of this lilac is from Reiss."
Amanda Holden, a judge on Britain's Got Talent, strutted into the Heart FM studios in a lilac miniskirt and what looked to be no bra.
"Gorgeous shorts, gorgeous jacket and this really lovely silky top with a nice blue design here."
The gorgeous Britain's Got Talent judge wore a Reiss lilac minisuit that showed off her amazing tanned legs.
Amanda stood in the Heart FM studios striking poses while wearing a pair of glitzy pink heels, making her look as young as ever.
She used a minimal amount of makeup, just enough to bring out her healthy glow.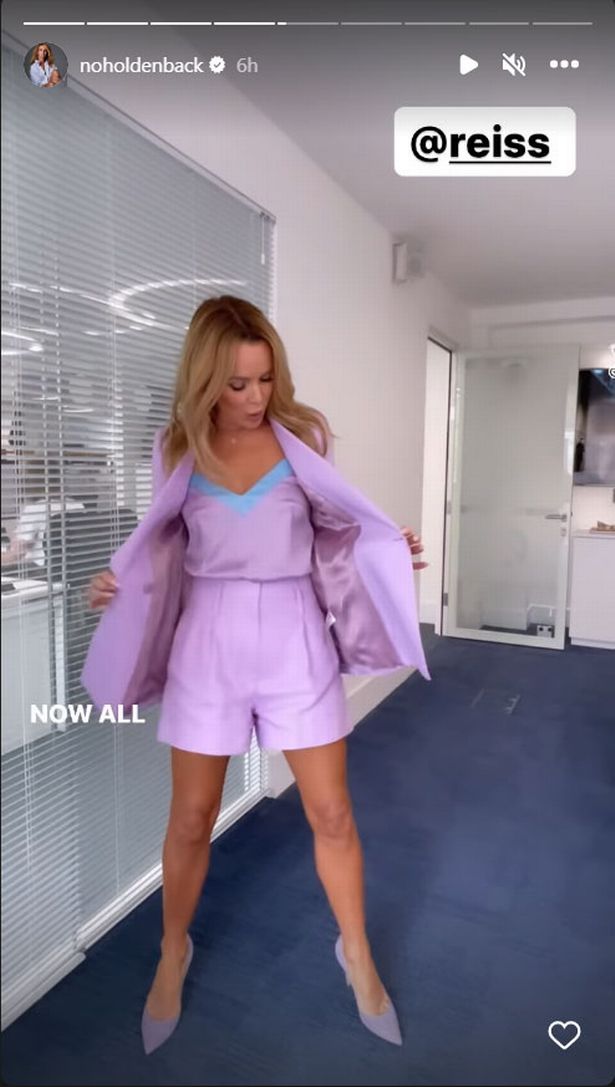 "I got my pins out today because I thought the weather would be better. It's not better" she continued.
In another Instagram story, she was seen running in workout clothes, having abandoned her glamorous business attire.
The actress flaunted her trim form in a Sweaty Betty two-piece sports outfit.
To her followers' delight, she posted a close-up of her lovely face and captioned it, "Run Done."
The terrible death of the popular comedian and Lily Savage drag queen occurred unexpectedly and "peacefully" in March.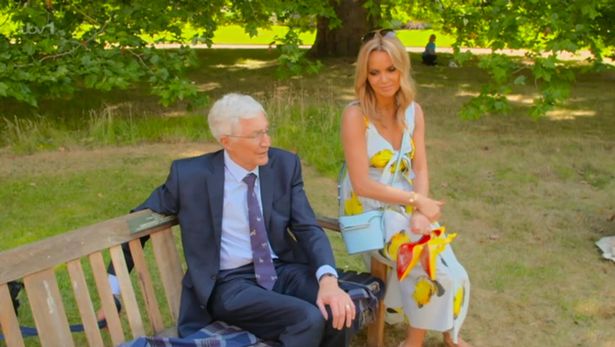 It has been less than two months after his death, and executives, according to a source who spoke with The Sun, "just feel like it's too soon to make firm plans about the series."
"Amanda is the natural choice to take over the job, not just because she's an experienced presenter but because she also cares about the home and would do anything for them."
"After all, he cared deeply about the animals in Battersea.
"But the feeling at home is that it's what Paul would have wanted.