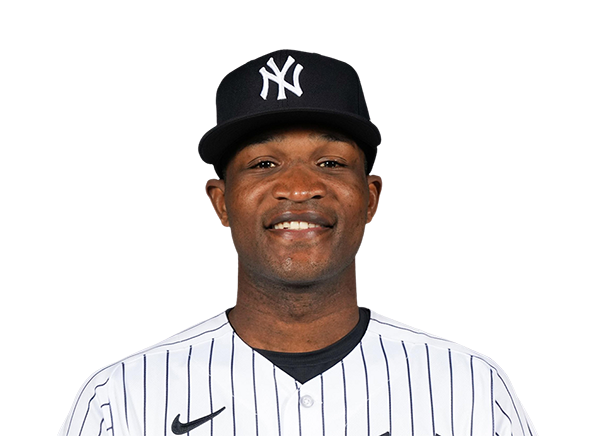 The New York Yankees' 6-1 victory over the Minnesota Twins on Saturday afternoon was marred by controversy, as umpires twice investigated Yanks right-hander Domingo German for a substance on his right hand during an outing in which he took a perfect game into the sixth inning.
Aaron Boone explains why umpires told Domingo German to wash his hands during the Twins game
After the game, Yankees manager Aaron Boone was asked why the umpires appeared to ask German to wash his hands. According to Bryan Hoch of MLB.com, Boone responded by saying German had "too much rosin on his hands," which "raised a flag" for the umpire.
German, who struck out a career-high 11 Twins on Saturday, generally uses rosin in the dugout rather than on the mound, according to Boone, but his use of the pitcher's aid on the mound tipped off the umpires.
German, for his part, stated that he has never used illegal substances to improve his grip on the ball, though he did tell reporters that he was worried about being ejected from the game due to the testiness of his exchanges with the umpires, according to ESPN's Marly Rivera.
German, who has spent his entire six-year major-league career with the Yankees, avoided ejection largely because rosin is not a prohibited substance.
Ironically, this isn't the first time the Yankees and Twins have clashed over baseball's crackdown on sticky substances, with then-Twins third baseman Josh Donaldson accusing New York ace Gerrit Cole of cheating in 2021.
German's performance will not be forgotten by Twins fans anytime soon.
READ ALSO: