In the five months since the start of Diablo 3 Season 27, players are wondering when the next update, Season 28, will be available.
When will Diablo 3 Season 28 be available?
The Diablo team at Blizzard has provided us with some insight into the future by revealing when we can expect to get our hands on the next content drop. According to them, the next Diablo 3 patch will arrive on the game's test servers by the end of January. Some players may have anticipated a shorter wait, but at least we now know when the next update will be playable.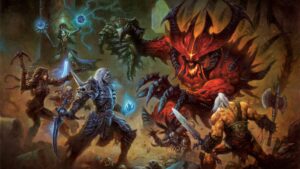 Our community manager PezRadar announced the update in a post to the Diablo subreddit, where we also learned about upcoming seasons. Plans for Diablo 3 indicate that the patch will be available for testing on the PTR in the days leading up to February, with additional season-specific details to be released shortly thereafter.
"For D3, players can expect PTR for the next update to come toward the tail end of January," the post on the Diablo subreddit said. "We will have notes that will be available on our blog a little prior to that."
Note that this is the time when the Diablo 3 update for the upcoming season will be released on the test servers, so players will have to wait a bit longer for the update to reach the live servers. And for Diablo 2: Resurrected players, your content will arrive a little bit later than the planned Diablo 3 test server update.
"For D2R, we are expecting ladder reset for S3 to begin sometime in mid-February," the post continued. "We will share more specifics on the date with the community in the coming weeks."
Players will be one step closer to the release of Diablo 4 with the arrival of the next season of Diablo 3. Recently, we were able to get our hands on the newest installment in the mainline Diablo series, and we were very impressed. There's also the BlizzCon event that needs to be discussed, though we don't know when that will be.