Taking to Instagram to promote her upcoming music release, Miley Cyrus shared a series of stunning black-and-white photos of herself wearing wide-leg jeans and an oversized white button-down.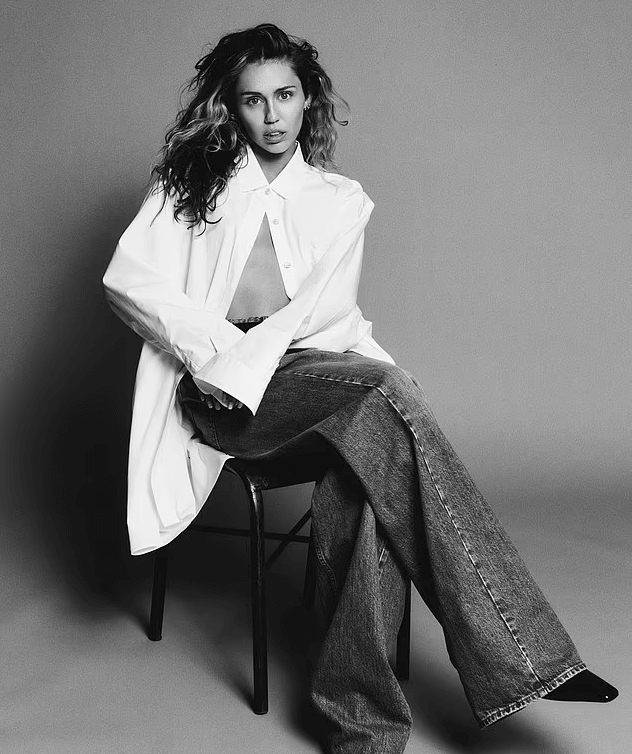 It appears the photos were taken for a photoshoot for her upcoming single as she wrote only the song title and release date in her photo inscription.
She captioned her carousel post: 'Used To Be Young. August 25th.'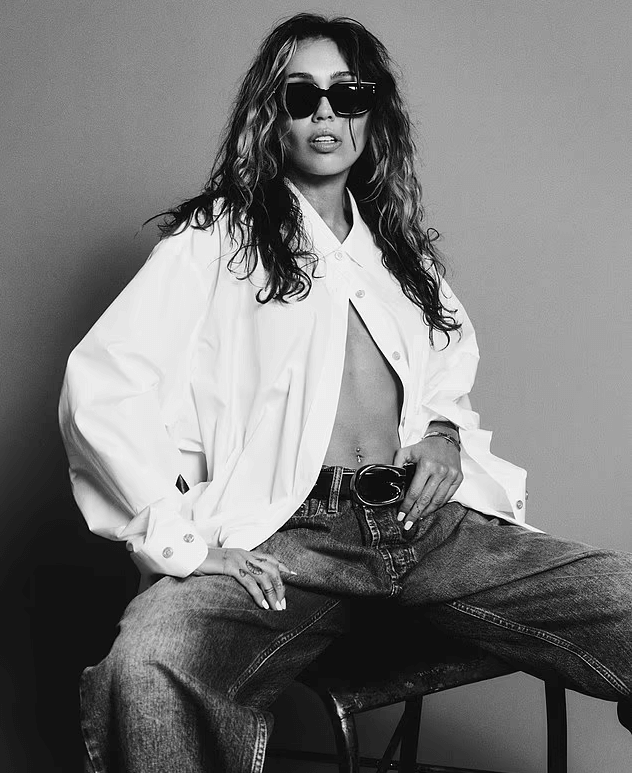 With a pair of dark, patent leather boots and a chic belt cinching her waist, she opted for a minimalist look with just a bangle bracelet and a band around her belly button.
As she stared sultrily into the camera in one photo, she sat cross-legged in a chair.
Her next pose was a power stance with her legs open and one hand hooked into her belt.
She then posed for another candid shot looking down and adjusting her top.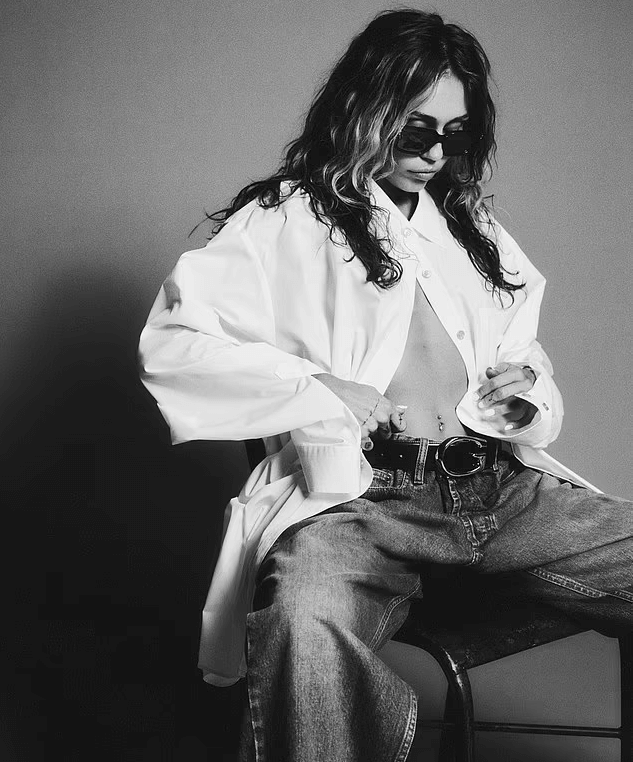 Read next :
About Miley Cyrus:
A singer, songwriter, and actress, Miley Ray Cyrus (born November 23, 1992) has been dubbed the "Pop Chameleon" because of her musical versatility and constant reinvention.
It has been said that Cyrus is the "Teen Queen" of 2000s pop culture, one of the few child stars who has achieved success as an adult. Among her accolades are 19 Teen Choice Awards, four World Music Awards, three MTV Video Music Awards, two Billboard Music Awards, a People's Choice Award, and eight Guinness World Records.