While promoting her new single Used to Be Young, Miley Cyrus donned a silk two-piece and fishnet tights.
In a silk bra top, Miley showed off her toned tummy while posing up a storm in lingerie.
Honey blonde highlights popped off of her dark brunette layers, and a pair of simple gold stud earrings added a touch of glamour to her casual look.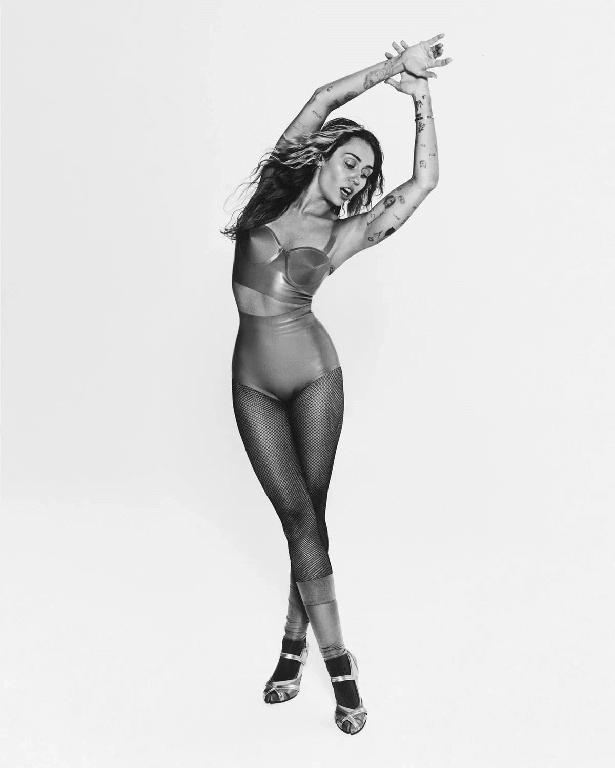 In a ballet pose and announcing her new song, Miley wore metallic eyeshadow and a deep red lip.
Her morning began at 5:30am with "hair and make-up" in her hotel room, followed by pickup at 7am and interviews at 7.15am, 7:45am, 8:15am and 8:45am.
A "meeting with editors" took place at 9:30, followed by Miley's lunch interview with her dad at her hotel.
At 6pm and 6:15pm, more online interviews took place, followed by a photoshoot and a magazine interview.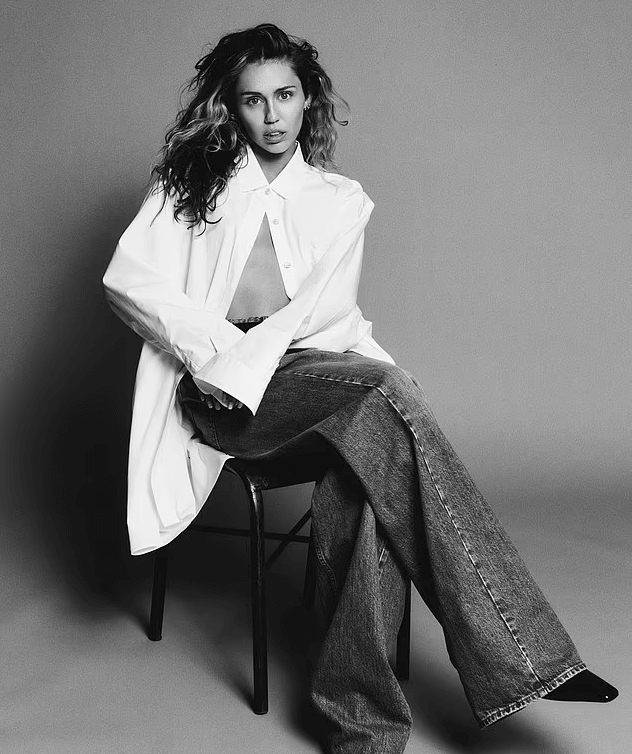 Read next :
About Miley Cyrus:
A singer, songwriter, and actress, Miley Ray Cyrus (born November 23, 1992) has been dubbed the "Pop Chameleon" because of her musical versatility and constant reinvention.
It has been said that Cyrus is the "Teen Queen" of 2000s pop culture, one of the few child stars who has achieved success as an adult. Among her accolades are 19 Teen Choice Awards, four World Music Awards, three MTV Video Music Awards, two Billboard Music Awards, a People's Choice Award, and eight Guinness World Records.