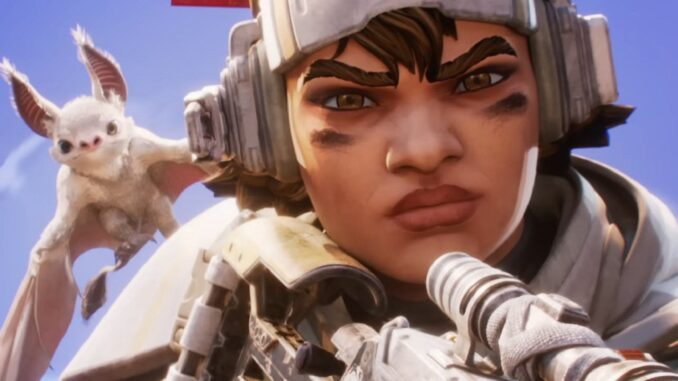 What time does new Apex Season 14 Hunted update come out?
Apex Season 14 Hunted update will come out is 10:00 PDT, 13:00 EST, and 18:00 BST for the UK on August 9th, the update will bring about a new Battle Pass.
In addition to a new battle pass and hero, there is also a level cap increase and changes made to Reforged Kings Canyon. Changes to Kings Canyon include the following:
New POI – Relic
Modified Rotations
Modified POIs – Cage, Hillside and Relay
Skybox and Lighting
Loot Refresh
Additional

Added one vertical zipline to help non-movement Legends access the wall at Artillery.
Added two vertical ziplines to help players access the walkways at Swamps.
Added a new raised walkway to help players rotate between Destroyed Bridges and River Center.
Added two sets of stairs and two ziplines to help non-movement Legends access the walls at Repulsor.
Added a new explosive hold at Swamps.
Removed two of the three Charge Towers at Capacitor.
Removed a number of trees at Forest to improve visibility.
Removed five Jump Towers in areas that would benefit from slower rotations.
Fixed many bugs and bad end circles.
Set your sights on style with the Hunted Battle Pass 🎯

Complete challenges to earn new themed rewards like Veteran Voyager Wraith, Field Research Caustic, and the Fortune Hunter Reactive Triple Take. All this and more coming tomorrow Aug 9. pic.twitter.com/zy0iNfFW8v

— Apex Legends (@PlayApex) August 8, 2022
Apex Legends Season 14 leaks :
Collection events bring new relics to the game, with the leaker adding that they had found the code for the next relic. They tweeted: "I think this is the collection event for heirloom xxxx."
S14 Coming in a few days…
Small list for the hunterpredator Skins
I believe this is the collection event for the xxxx Heirloom pic.twitter.com/jYkJdITXSj

— Senos – Apex Legends (@SenosApex) August 5, 2022
Apex Legends Wiki
Apex Legends
Developer(s)
Respawn Entertainment
Publisher(s)
Electronic Arts
Director(s)
Steven Ferreira
Producer(s)
Ben Brinkman
Designer(s)
Jason McCord
Artist(s)

Robert Taube
Kaelan De Niese
Ryan Lastimosa
Benjamin Bisson
Jung Park

Writer(s)
Mohammad Alavi
Composer(s)
Stephen Barton
Series
Titanfall
Engine

Source
Unreal Engine 4 (Mobile)

Platform(s)

Microsoft Windows
PlayStation 4
Xbox One
Nintendo Switch
PlayStation 5
Xbox Series X/S
Android
iOS

Release

Windows, PS4, Xbox One
February 4, 2019
Nintendo Switch
March 9, 2021
PS5, Xbox Series X/S
March 29, 2022
Android, iOS
May 17, 2022

Genre(s)
Battle royale, first-person hero shooter
Mode(s)
Multiplayer