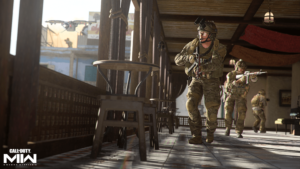 Even though the big update has been pushed back, the early patch notes for MW2 and Warzone 2 Season 2 are now available. Here's the details.
Warzone 2 season 2 patch notes
Season two of Warzone 2 will introduce several new changes, including the reversion of many of the game's new features to their Warzone 1 counterparts.
Battle Royale looting changes, and many more, are coming with Season 02!

Player eliminations and all loot containers will now pop floating loot out onto the floor! 💥

See more in next week's studio blog.
@RavenSoftware

— Infinity Ward (@InfinityWard) January 20, 2023
Infinity Ward has revealed that, similar to the original game, "player eliminations and all loot containers will now pop floating loot out onto the floor."  In addition, the developer announced that the Gulag will revert to a one-on-one fight rather than a two-on-two battle.
They also revealed that Al Mazrah will be flush with cash, with more lootable cash on the map and cheaper prices at buy stations, making the whole experience more enjoyable than if players had to spend the first half of the game scrounging for money.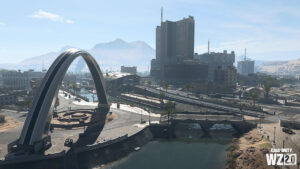 Season two of Warzone 2 will also include customizable Perk Packages, as well as significant changes to armor plating. Players will now all start with a three-plate armor vest, which will level the playing field in terms of HP.
The spawn locations of Buy Stations have also been changed, and now appear in the same locations across the map. Additionally, loadout drop markers now have an infinite supply.
Regarding Warzone 2's DMZ mode, the February 15 update will include "new missions, a new Exclusion Zone, and difficulty tuning."
MW2 season 2 patch notes
Data miners have suggested that the second season of MW2 will have a Japanese theme, with the remake of the classic Castle map and the return of Modern Warfare 2019 operator Ronin being two of the highlights.
No HUD? No problem. Hardcore is back!

Follow Season 02's Multiplayer updates in our studio blog later this week.

— Infinity Ward (@InfinityWard) January 22, 2023
On January 22, Infinity Ward confirmed that Hardcore mode will return in Season 2. Hardcore is similar to but distinct from Tier 1 playlists in MW2, providing fans of the classic no-HUD mode with something to look forward to in the near future.
As is customary for each new Call of Duty season, MW2 will feature a new battle pass. The battle pass should contain 100 items that can be unlocked using the new battle pass system in MW2. The pass will include at least two new weapons usable across all game modes, as well as cosmetic items such as calling cards, emblems, weapon stickers, weapon charms, weapon blueprints, and vehicle skins.
On January 25, Infinity Ward confirmed that there would be UI updates, audio improvements, and significant perk balancing changes in the upcoming season two update.
"For Season 02 we've updated the rate at which the bonus and the ultimate perks are earned (reduces bonus perk cost by 50% and ultimate by 25%)," Infinity Ward said. "This adjustment will allow players to get Ghost earlier in matches, which will better support players looking to engage more aggressively."